Authorities are hunting for two "dangerous" murder suspects following a jailbreak from a South Carolina prison, which saw three men escape from behind bars.
Tyshon Demontrea Johnson, 27, and Curtis Ray Green , 20, both of whom are charged with murder in separate incidents, escaped from Orangeburg County on Saturday night along with a third man, Christopher Boltin, who faces carjacking and larceny charges.
Boltin was captured by police on Sunday night in Lexington County, while the two other men remain at large, WSPA reported.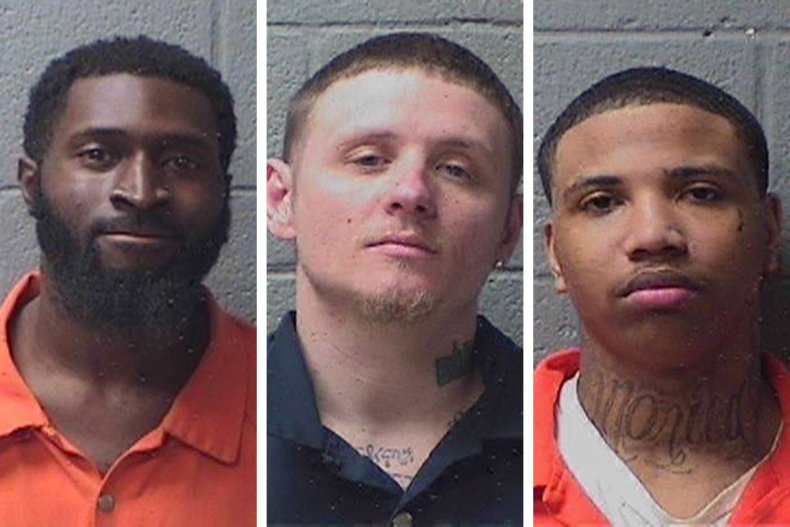 In a Facebook post sharing news of Boltin's capture, Sheriff Leroy Ravenell said the escapee had been apprehended without issue.
"Christopher Boltin was taken into custody in Lexington County by sheriff's deputies in that jurisdiction," the sheriff said. "He will be returned to Orangeburg and put back in jail to await his court hearing. We will now focus on the remaining two at large."
Boltin's whereabouts was discovered as authorities in Lexington County followed up on information that suggested Boltin had contacts in the area. They discovered him in the northern portion of Lexington.
"We certainly appreciate Lexington County for following up on the information," Ravenell added. "They acted immediately and the result is one in custody."
As of Monday, authorities had not revealed how the three men managed to escape from jail. County officials had approved a proposal to build a $26 million jail in Orangeburg County prior to the three men's escape, CBS News reported.
Indeed, county administrator Harold Young told The Times and Democrat of Orangeburg County last year that the current facility, which was built in 1967, was not up to scratch.
"It's way past its prime as far as a detention center facility," he said.