South Carolina Man Who Barely Escaped Fire With Severe Burns Fatally Struck by Car Immediately After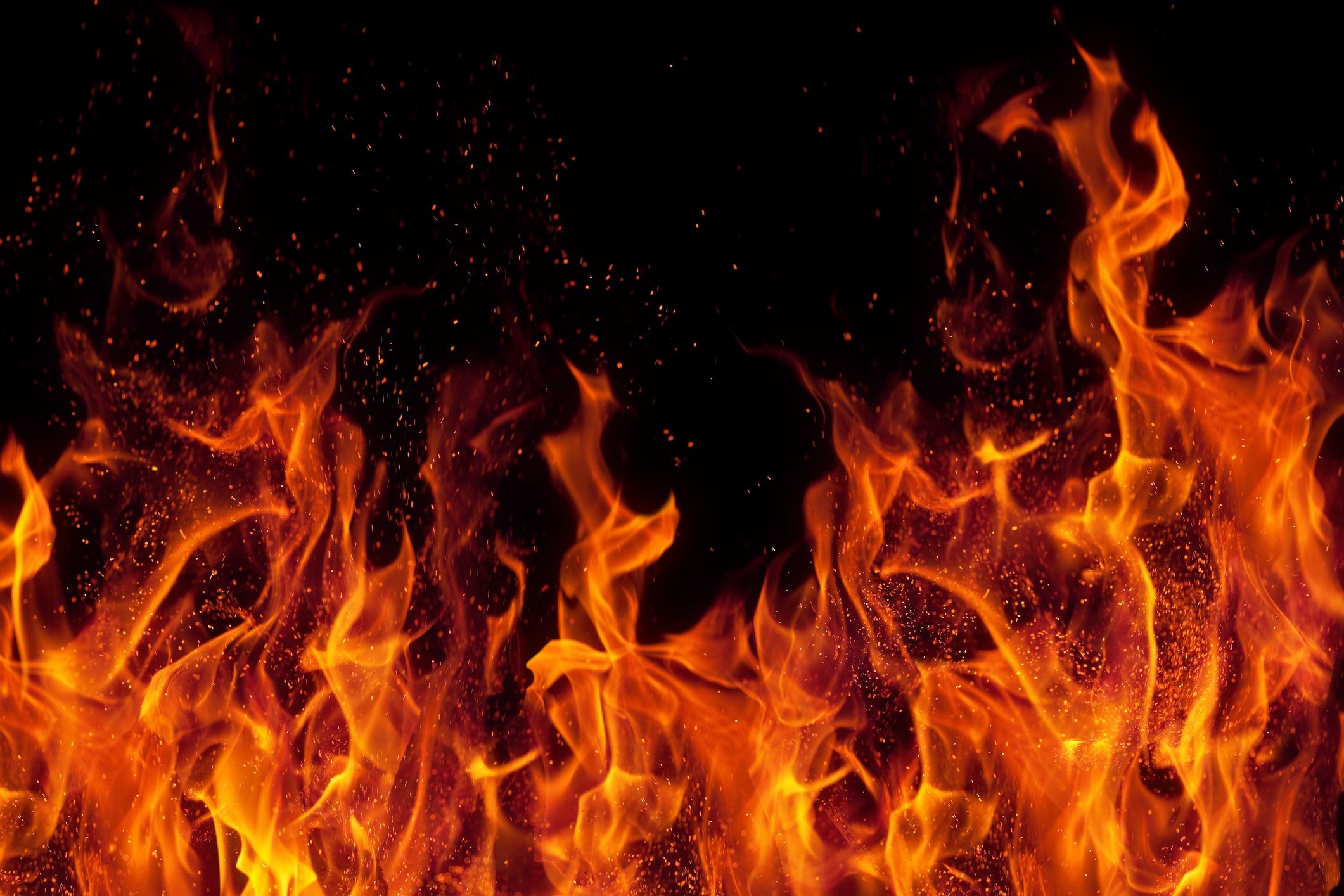 A man with severe burns who escaped from a fire in his camper was hit by a car as he fled, killing him, local officials in South Carolina have confirmed.
The victim, identified by authorities as 53-year-old Tyrone Bush, was struck by a Dodge pickup driven by a 24-year-old man who stopped at the scene of the incident on Oro Church Road, Chesterfield County, WSOC-TV reported.
Chesterfield County Coroner Kip Kiser does not yet know if Bush was attempting to flag down vehicles for help or if his injuries left him disoriented and wandering into the road, ABC News 4 reported.
A longtime friend of Bush's, John Sowell, said he lived in the camper and used a kerosene heater, WSOC-TV reported. Bush also previously suffered a stroke and needed a walker, it was reported, which was found by the road near to his body.
"I tried to get him to go with me, but he wouldn't go. He said he wanted to stay around," Sowell told WSOC-TV.
The South Carolina Highway Patrol said the pickup truck driver was not injured, ABC News 4 reported. The incident, which took place at around 6.45 a.m. on Monday morning, is now under investigation by multiple authorities.
Elsewhere, tragedy was averted in Minnesota on Monday morning when a quick-thinking driver rescued a baby he watched tumble out of the back door of the car in front and into a busy road.
The shocking moment in Mankato was caught on a dashcam belonging to the child's rescuer, Chad Cheddar Mock. The video shows the car turning into the bend and a child, still strapped into its car seat, falling out. Her mother drives on unaware.
"If it didn't happen in front of me I'd never have believed it," Mock wrote on Facebook, where he also shared the video. "The child was OK. The parents came back. Paramedics and police checked the child out as well. Very lucky."
City of Mankato Police were called out to a report of a child in the road on Minnesota Street at 11.45 a.m.
"A two-year-old child had fallen out from the rear driver's side of the vehicle driven by the child's mother," the police release said. "The child was examined by public safety and ambulance staff and found not to be injured.
"A motorist with video footage reported the incident to public safety. The child was properly fastened inside the safety seat; however, the child safety seat was not fastened to the vehicle seat.
"Charges of child endangerment and child restraint system not fastened are being requested."
In September, a 10-month-old baby was found crawling alone in the middle of a New Jersey road. The boy was spotted by a truck driver who had first mistaken him for a toy.
He rescued the baby. An image of the incident went viral on Twitter and the father faced neglect charges.