South Carolina Man Who Bit Off Ex-Girlfriend's Lip Gets 12 Years in Prison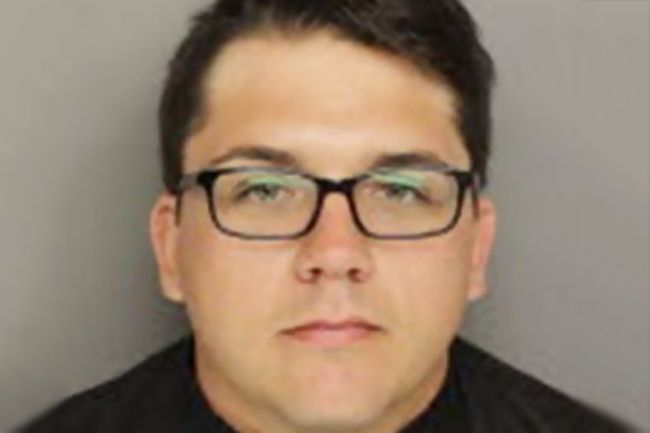 A South Carolina man who bit off a section of his ex-girlfriend's bottom lip was sentenced to 12 years in prison on Thursday.
Seth Aaron Fleury, age 23, pleaded guilty to assault and battery of a high and aggravated nature, W. Walt Wilkins, Greenville and Pickens counties' 13th Circuit solicitor, confirmed in a news release.
On October 21 last year, Fleury met up with his former girlfriend, identified as 19-year-old Kayla Hayes, in Simpsonville, South Caroline, to "discuss their relationship." The court heard how the man became angry after Hayes refused to get back together, and he had attempted to kiss her.
Hayes tried to pull away, but Fleury "bit down on her bottom lip with such force that her lip was amputated," the release said. He then left the scene of the incident. Hayes was rushed to hospital and underwent emergency plastic surgery, but doctors were unable to reattach her lip.
As a result of the culprit's attack, the victim was left with "permanent, serious scarring and a permanent, limited range of motion in her mouth."
In an emotional statement posted to Facebook (warning: graphic) on Thursday, Hayes opened up about the incident and posted images showing the stages of her surgeries.
"I remember every detail of this very moment, the thoughts that ran through my mind when I opened my camera, were very dark, [and] only seemed to worsen," she wrote.
"Sitting in a puddle of my own blood with the majority of my lip laying on my leg, my whole mouth on fire, confused and terrified, I didn't know how I could ever show my face again."
Hayes added: "I was not able to drive for around two months, due to being on medicine and then being frightened to really venture out much. I sat in a bedroom constantly scrolling through social media, which only led me comparing myself to everyone on my feeds.
"I felt like a monster. I could not even walk out of the house without smothering myself in makeup or being in fear that I would see him. My biggest fear is that he will get his hands on me again and next time I will not be here for you to hear my voice. Thank you for hearing my voice."
After the plea hearing, Wilkins commented: "This case demonstrates the unique circumstances under which domestic violence occurs, and how quickly these situations can escalate into violence. Hopefully this prison sentence will make it clear to both this defendant and other abusers that domestic violence in any fashion will not be tolerated."
The case was investigated by Adam Randolph, Daniel Penninger and Keith Morecraft of the Simpsonville Police Department. Fleury will have to serve at least 85 percent of the sentence before he becomes eligible for parole at the South Carolina Department of Corrections.