South Carolina 'Personhood Act' That Could Ban Abortions Aims to Overturn Roe v. Wade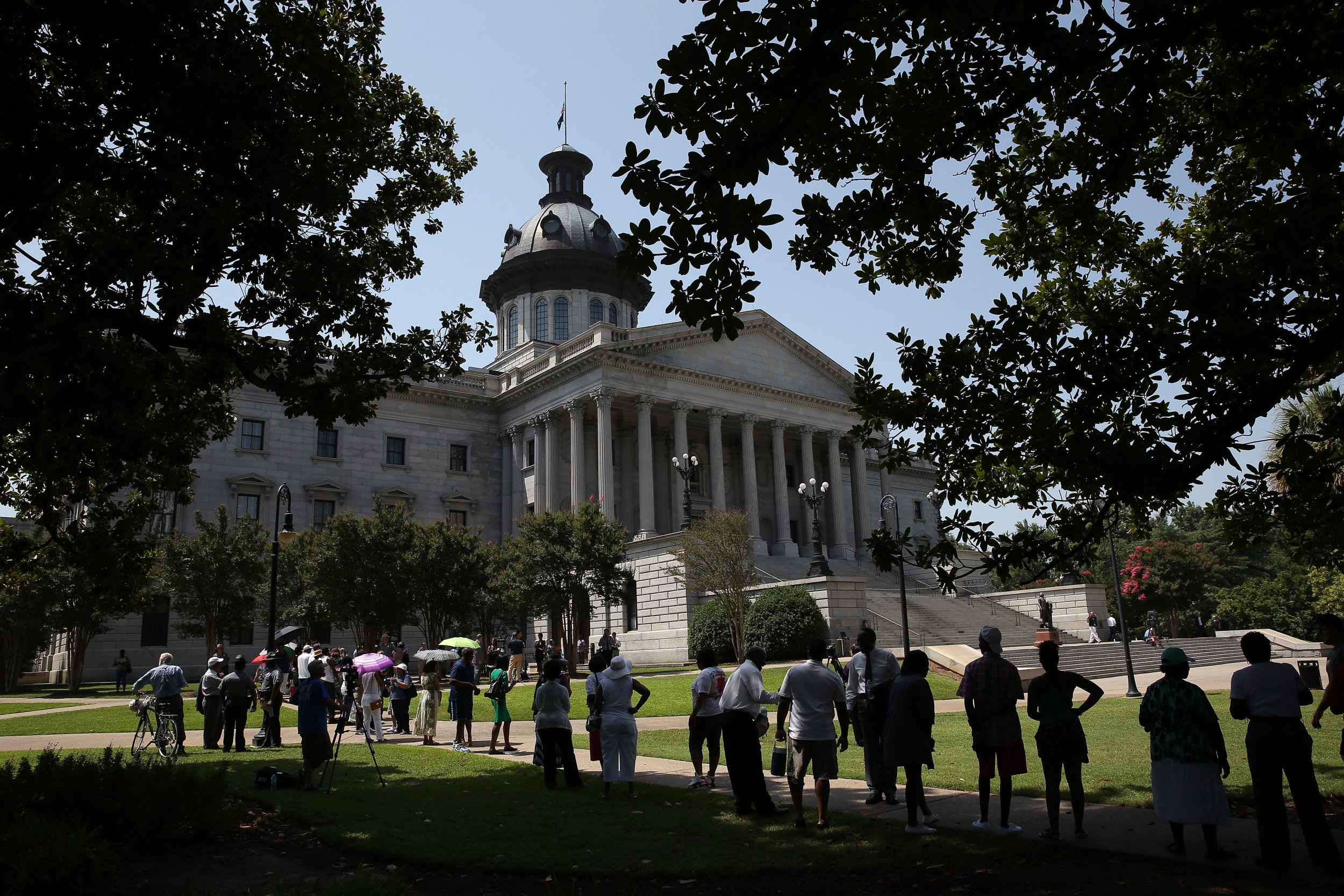 South Carolina's state Senate will vote on the "Personhood Act," a bill which could effectively ban abortions, criminalize birth control and fertility treatment. One state senator who championed the act's proposal said that it is intended to ignite a court case to overturn the landmark 1973 Supreme Court decision in Roe v. Wade that legalized abortion.
"We are trying to challenge the Supreme Court on their fundamental error that a human being is not a person," State Senator Richard J. Cash said, according to The State. "A human being is a person."
Cash also said that the act would apply to victims of rape, adding, "You cannot erase the rape by killing the child. The child is an innocent person."
Other provisions of the bill could ban procedures in cases where an abortion could save a mother's life and could bar fertilization clinics from throwing away unfertilized eggs.
The Personhood Act was approved 12-9 by a state senate panel on Tuesday along party lines, with a majority of Democrats opposed. One Republican, Senator Sandy Senn, said that the bill was unconstitutional and chose not to vote.
A January 2018 version of the bill said the act would establish that "the right to life for each born and preborn human being" begins when an egg is fertilized. While the bill was amended before the proposal was passed on Tuesday, Democrats argued that the revisions weren't significant enough and that those who supported the bill did not fully consider its consequences.
The bill has been condemned by women's rights groups and medical groups, but has been met with praise by anti-abortion activists. Missouri and Kansas also have so-called "personhood" laws.
President Donald Trump addressed anti-abortion activists last month during the March for Life rally via satellite from the White House Rose Garden. He said that the decision in Roe v. Wade had ledto "some of the most permissive abortion laws in the world."
During a October 2016 Presidential debate, then-Republican nominee for President Donald said that he would nominate judges to the Supreme Court who would overturn Roe v. Wade. Trump set a record in 2017 with the successful appointment and confirmation of 12 appeals court judges; Trump nominee Neil Gorsuch was successfully confirmed to the U.S. Supreme Court in April 2017.