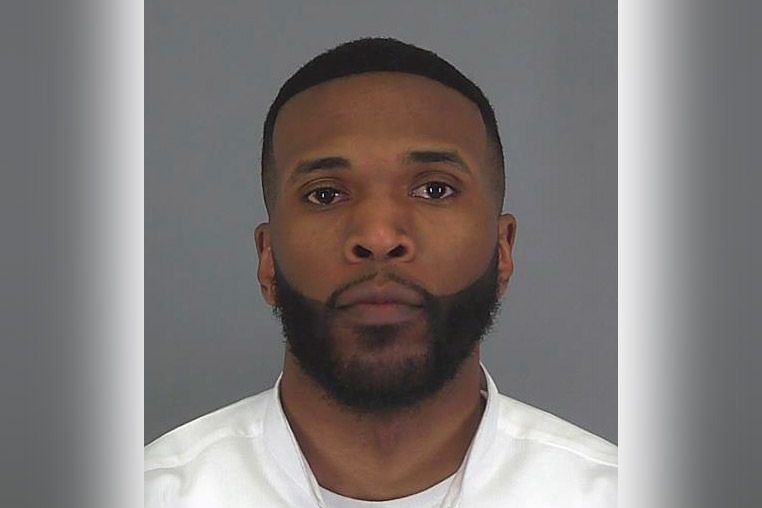 A Baptist minister arrested in South Carolina gave a "full confession" yesterday after being accused of raping and impregnating a teenager, police said.
Phillip Jerard Buckson, 32, was arrested Wednesday at the Cleveland Chapel Baptist Church and charged with four counts of criminal sexual conduct with a minor. That's according to officials from the Spartanburg County Sheriff's Office, which released details of the case this week.
The investigation was launched on January 30 after a tip-off from the region's National Center for Missing and Exploited Children (NCMEC), cops said. The victim provided a "detailed statement" about the suspect, who was later found to be Buckson.
One tip involved the alleged exchange of child pornographyin the state.
An incident report provided to Newsweek by the local sheriff's office said the victim, unnamed, had talked of "multiple acts of sexual intercourse between she and Buckson." She said that sexual intercourse began on October 9, 2015, at Buckson's residence in Cherokee County.
The police report stated: "The victim continued to disclose that she had sexual intercourse multiple times throughout Spartanburg County as well. She stated that this occurred multiple times beginning the first semester of her 9th grade year when she was 14 years of age.
"The victim disclosed she has never had sexual intercourse with anyone other than Buckson. She disclosed that from this sexual intercourse she became pregnant on two occasions. On both occasions she disclosed that she underwent abortions to terminate the pregnancies."
Based on their investigations, cops determined there was a probable cause to accuse Buckson of the crimes. The case was brought to a magistrate Wednesday, and warrants were issued.
The suspect was arrested at his church and taken to the sheriff's office, where deputies said he gave a full confession. It was not immediately clear if he had a lawyer.
The police provided Newsweek with copies of the warrants. Each accused him of "sexual battery by sexual intercourse with the victim between eleven and fourteen years old."
The Associated Press reported that Buckson had preached across Georgia, Chicago, North Carolina, Virginia, and Tennessee. A bond was not listed on his booking record.
Police said on Wednesday that its separate child pornography investigation remains ongoing. "This agency will also be informing the Cherokee County Sheriff's Office for any offenses that may have occurred in their jurisdiction," officials added.