South Carolina Cop Pleads Guilty in Shooting That Sparked Black Lives Matter Protests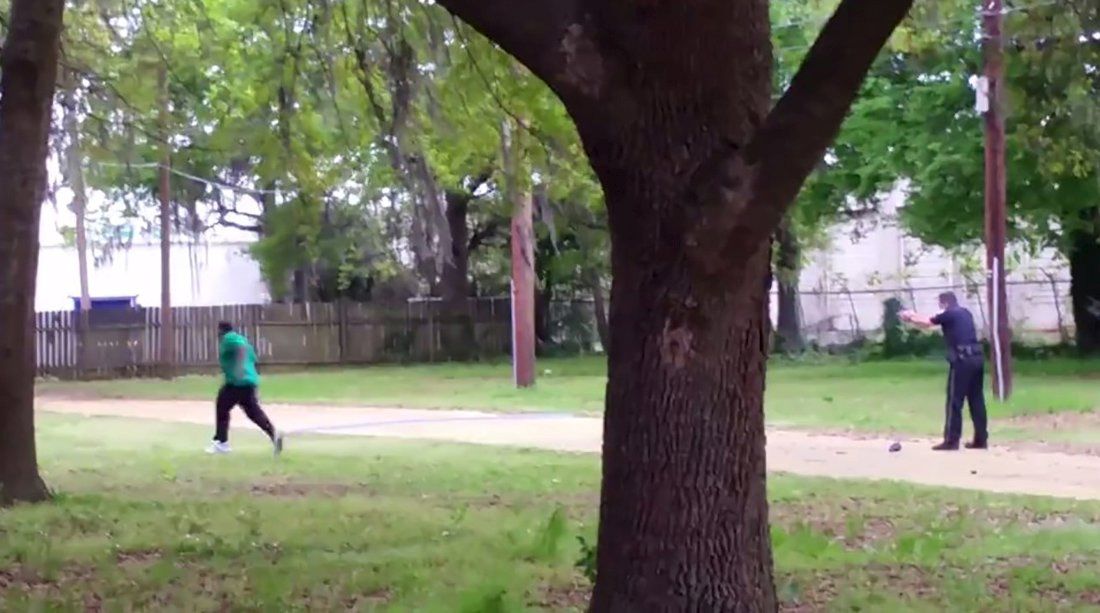 A former South Carolina police officer has pleaded guilty to fatally shooting an unarmed black man in the back, according to the U.S. Department of Justice.
In federal court Tuesday, Michael Slager, a 35-year-old ex-North Charleston cop, pleaded guilty to a federal civil rights offense for his shooting of motorist Walter Scott Jr. in April 2015.
Slager, who is white, pulled Scott over after he saw that one of Scott's brake lights wasn't working. During the stop, Scott ran away and Slager ran after him. Scott was unarmed and running when Slager fired eight shots at him from his department-issued firearm, hitting him five times, according to a DOJ press release on the plea.
The disturbing shooting was caught on video that became the focus of "Black Lives Matter" protests.
"The Department of Justice will hold accountable any law enforcement officer who violates the civil rights of our citizens by using excessive force," said U.S. Attorney General Jeff Sessions. "Such failures of duty not only harm the individual victims of these crimes; they harm our country, by eroding trust in law enforcement and undermining the good work of the vast majority of honorable and honest police officers."
Slager faces a maximum sentence of life in prison but he will likely serve far less time, The New York Times reported. Under the terms of his plea agreement, authorities won't pursue other charges against Slager, including a state murder rap, the newspaper reported.