South Carolina Rep. Becomes Target Of Anti-Abortion Group After She Advocates For Rape Exclusion In Proposed Bill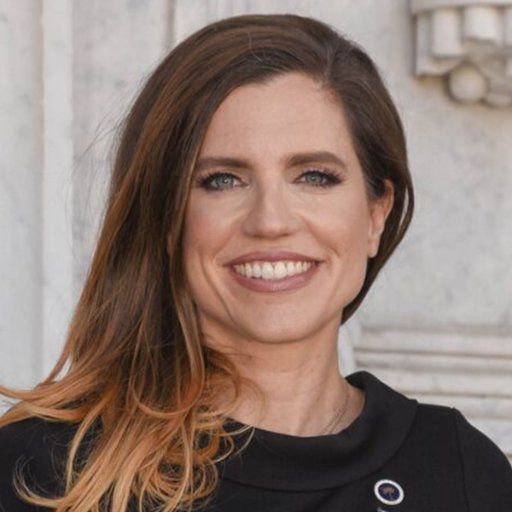 South Carolina state Rep. Nancy Mace has become a focus of an anti-abortion group, as well as a fellow Republican lawmaker, following a speech where she advocated for rape and incest exemptions to a proposed abortion ban making its way through the state legislature.
Mace, a Republican, gave the speech to House members in Columbia, South Carolina two weeks ago and revealed her own experience as a survivor of a rape that occurred when she was 16.
"Rape is not a partisan issue," Mace said in her speech. "A rapist is not a father. And I hope and pray any women or teenager who is raped or assaulted or a victim of incest would choose life. [But] I'm not going to take that [decision] away from anybody else. You have no idea what a woman or child goes through who is a victim of rape or incest."
The South Carolina House of Representatives voted to pass the so-called "heartbeat bill" on April 24 in a 70-31 vote that was mostly along party lines. The bill is similar to laws in Mississippi, Kentucky and Georgia, and does not allow for abortions after a woman reaches the six-week mark in her pregnancy, the point at which a fetal heartbeat can be detected.
The bills have drawn criticism across the country as many women often do not learn they are pregnant until after the six-week mark has passed.
Like Georgia, South Carolina's proposed law will allow exceptions for women who are raped or whose children are conceived via incest, an exemption that Mace called for with her speech.
However, some state lawmakers opposed Mace's position, including Rep. John McCravy, who sponsored the abortion bill, and Rep Josiah Magnuson.
Magnuson drew ire from Mace this week after he passed out cards from Personhood SC, an anti-abortion group that is seeking for South Carolina's lawmakers to pass an outright abortion ban similar to a law proposed in Alabama that will make abortion illegal at any point in pregnancy and does not allow for any exemptions.
"It is a twisted logic that would kill the unborn child for the misdeed of the parent," the Personhood SC card reads.
Mace shared a photo of the card, which Magnuson reportedly left on her desk, to Twitter and Facebook, blasting the message it sends.
"Rape is NOT a 'misdeed.' Rape is an abhorrent crime. Rapists are NOT 'parents' and should have no rights as a 'parent.' Women and children who're raped are NOT 'killers' and they do NOT have 'twisted logic,' Mace wrote on Facebook.
"As a mom, I think about my children all the time and when I reflect on what happened to me... All I can say is the prospect of watching one of my children slowly fade away as a teenager like I did is terrifying. Unless you've walked in those shoes, you can't comprehend the trauma," she continued. "Women and children who're raped are VICTIMS of an UNWANTED CRIME that is physically and emotionally TRAUMATIC."
Speaking to The State, Magnuson said that the sentence was poorly worded but he would not back down from his stance of no exemptions. Magnuson also said he wasn't personally targeting Mace by sharing the cards and he never wanted the debate on the issue to become personal, but that he thinks the current bill is not good enough.
"She has put herself out there as a defender of her position. I'm putting myself out there as a defender of my position. We need to have a legitimate conversation on the issues," Magnuson told The State.
On Wednesday, Personhood SC released a letter in response to Mace's social media posts, which read in part, "The problem of some is not the 'poor wording' of this sentence, but that these people just simply want abortion in cases of rape and incest." Magnuson passed the letter out to House members the same day.
When asked by The State about the ongoing controversy, Mace maintained her position, saying, "Calling rape a misdeed is ignorant, disgraceful and degrading toward women. I didn't get sent to Columbia to put up with bulls--t like that."
Mace maintains that she is anti-abortion, and voted in favor of the bill in April.
Another House member, House Minority Leader Todd Rutherford told The State that the actions taken by Personhood SC were "detestable." He also accused the organization of "trolling" Mace.
"It was one of the most detestable things that I have seen in my 21 years in the General Assembly. A response to rape by this pro-life crowd was to take Nancy Mace's face and rub it in it," Rutherford said.
While the law passed the state's House of Representatives last week, the bill was not considered by the state Senate before the legislative session ended on Thursday. Currently, abortions may be conducted in South Carolina up to 20 weeks.