"Disenfranchised": Former South Carolina Rep Sues State GOP For Canceling 2020 Primary to Shore Up Trump Nod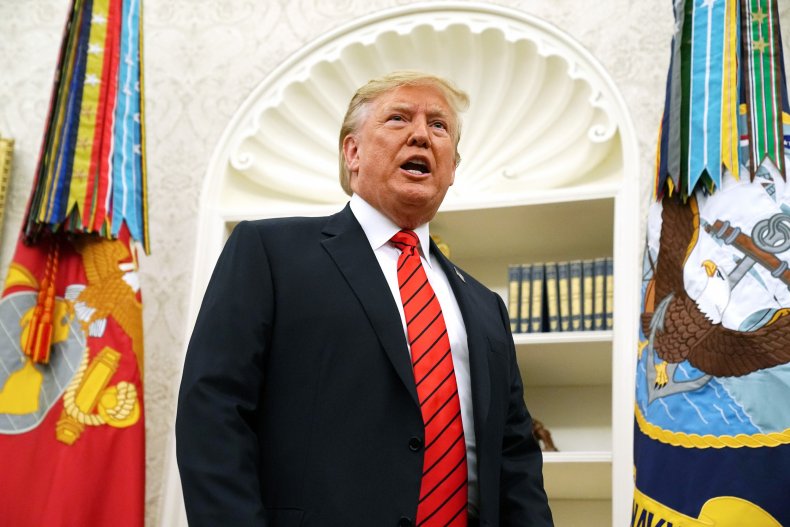 A former U.S. congressman is suing the South Carolina Republican Party over a decision by party executives to cancel its 2020 presidential primary in the state, a move widely seen as a gambit to facilitate President Donald Trump's renomination for the 2020 ballot without party infighting.
The lawsuit—filed on behalf of Bob Inglis, a former Republican member of Congress representing Greenville and Spartanburg, and another Republican primary voter—seeks to invalidate the party executive committee's decision to scrap the upcoming primary on the basis that it violates the party's own rules, state law and South Carolina's constitution.
"South Carolina law, the rules of the South Carolina Republican Party, and the South Carolina Constitution require that a political party use a fair process to determine which candidate the state party supports in the general election," the suit argues. "The State Executive Committee has not complied with any of the democratic safeguards required by both South Carolina law and Republican Party rules. Instead, the State Executive Committee has chosen which candidate to support by fiat, and in doing so, excluded Republican voters from the process entirely—in violation of the law and its own rules."
A spokesperson for the state GOP said that the party does not comment on pending litigation.
The laws cited in Inglis' complaint require state parties to conform to certain Democratic norms, including regular primary elections. Nominees can be chosen by party convention instead, but only if certain conditions are met, including two separate votes by party delegates and party members. Neither of those votes occurred before the executive committee appears to have summarily canceled the forthcoming primary race.
Three prominent Republicans are challenging Trump in the 2020 race: former Congressman Joe Walsh, former Massachusetts Governor Bill Weld and Mark Sanford, who represented South Carolina in Congress and also served as the state's governor.
Sanford expressed his regret over the party's decision after it was reported in early September.
"We have a chance every four years to have a debate as a nation on what it means to be a Democrat, what it means to be a Republican, what it means to be an American," he told local station WCSC. "We are going to be absent that debate that is historically important in South Carolina."
South Carolina election law requires parties to conduct primaries according to their own established procedures. The South Carolina Republican Party provides for regular, presidential primary elections unless state Republican delegates decide "within two years prior to each presidential election year" to hold a convention nominating process instead. The decision made at the highest echelons of the party with the backing of its executive committee does not appear to follow its own guidelines.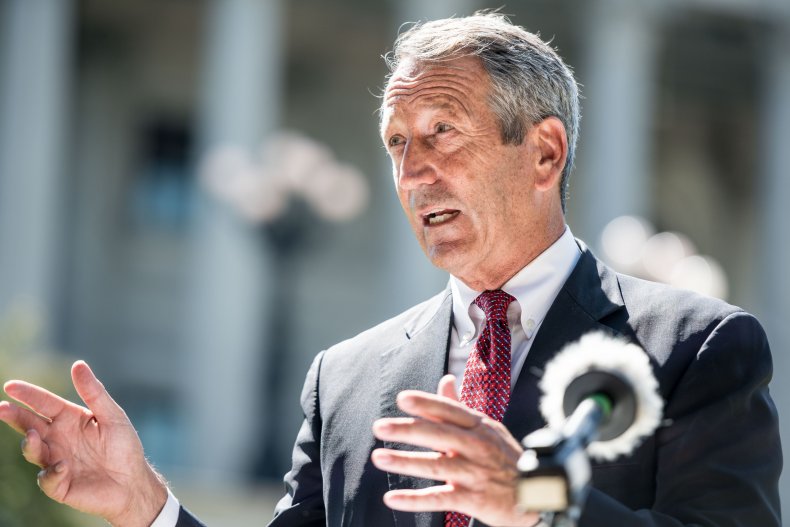 State law further restricts how parties can conduct their nominating processes. A primary process or party convention must choose candidates for the general election ballot. It was not immediately clear how the state's GOP planned on proceeding absent a primary.
Inglis said in his lawsuit that the party's decision left him "effectively disenfranchised," unable to "steer his party in the direction he wants."
Before switching from convention-decided nominations to primary nominations, state law requires that parties take stock of the will of their constituents by recording a three-quarters majority vote at the statewide convention and an absolute majority during the most recent primary election.
In the lawsuit, it is noted that the state's carefully prescribed process for selecting nominees was even acknowledged by the Republican Party as recently as 2014. At the time, the executive committee adopted a resolution reaffirming the value of "spirited and competitive primaries," explaining that South Carolina Republicans "do not wish to be perceived as a party that simply selects its nominees in a backroom or underhanded fashion."
State GOP officials have previously defended the decision by citing the over-one million dollar cost of holding a primary despite the near-certain prospect of Trump's renomination.
Notwithstanding the controversy that has ensued from the state executive committee's decision, this is not the first time South Carolina parties have canceled a presidential primary. Republicans have foregone primaries in 1984 and 2004 during incumbent elections. Democrats even followed suit in 1996 and 2012, during the reelection campaigns of former presidents Bill Clinton and Barack Obama.
South Carolina isn't the only state that is seeking to expedite Trump's nomination in 2020. Nevada and Kansas recently opted to suspend their regular nominating processes in favor of a more expedient solution.