South Carolina School District Ends Snow Days Because Students Can Do Online Classes From Home Instead
Children at a school district in South Carolina have been told the upsetting news that snow days have become a thing of the past and they will still be required to complete assignments from home even if the weather prevents them from making it to the classroom.
Anderson School District 5 have been selected to try out the new "eLearning days" program in the next school year, which will see teachers sending work to students' Chromebooks if they cannot make it to class because of severe snow or ice.
The Chromebooks do not require internet access, meaning students can still complete the work if snow causes power failures. If a student is still unable to complete their eLearning work because of technology issues, they will have a five-day grace period, according to Anderson Independent Mail.
"With today's technology, it makes so much sense, from the practical standpoint and financially," District 5 Superintendent Tom Wilson said. "Technology has changed every profession, and we have the technology in place to keep kids working during the snow days and eliminate the makeup days.
"I think we will be a good model for the state," he added. "We've invested $11 million in Chromebooks in the last five years, and this enables us to make use of it."
The assignments are uploaded electronically into Google Classrooms, which teachers use to provide support and additional resources for lessons.
According to the Associated Press, once teachers have sent the assignments to the student's computer, they will be able to track and monitor their progress online.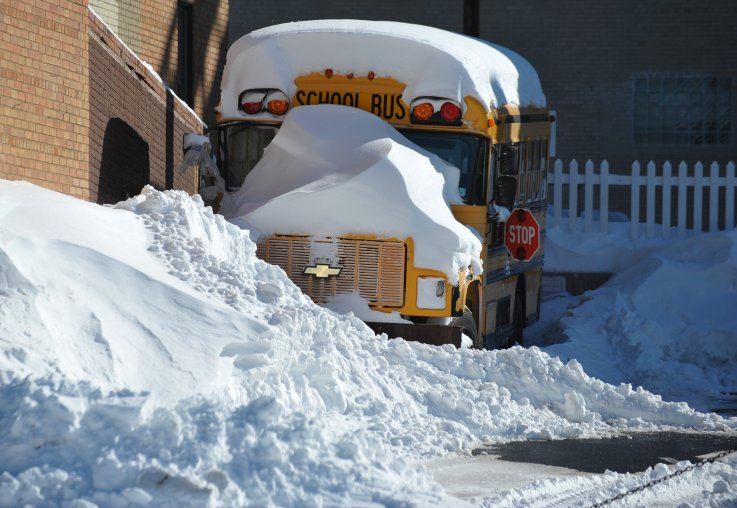 It is hoped the new system will also help parents plan for the summer if they don't have to take into account any makeup days in June to ensure all 180 school days required by the state have been met during the year.
"No longer will we need to run buses mid-June for a makeup day that only a quarter of our students attend," Wilson said. "We have the resources in Anderson 5, and doing this allows us to utilize those resources to their fullest extent."
Wilson is reported to have suggested the idea of bringing in eLearning to South Carolina's Education Oversight Committee in May.
"From an educator's standpoint, it's easy to plan for the expected. It's the unexpected things, like snow days, that disrupt schedules and teaching plans," Robert Anderson Middle School principal Leonard Galloway said. "This will enable teachers to stay on schedule."
"I feel good about it. I'm excited that Anderson is leading the way. I think we can be the model for other districts."
South Carolina School District Ends Snow Days Because Students Can Do Online Classes From Home Instead | U.S.