South Carolina Senate Leader Unconvinced State's Hate Crime Proposal Will Protect Anyone
Over a dozen Democratic members of South Carolina's House held a press conference on February 1 urging the Republican-led state Senate to consider the hate crimes bill the House passed last year, but Republican leadership in the chamber has indicated the bill is unlikely to see a vote this year as one Senator said he was unsure how it protected anyone.
This comes as Newsweek reported dozens of historically Black colleges and universities (HBCU) received bomb threats as the nation began Black History Month.
The lawmakers and other activists called for the passage of the bill as South Carolina currently stands with Wyoming as the only two states in the U.S. without a law providing extra penalties for hate crimes committed based on a range of factors including race, religion, gender identity, physical or mental disability or sexual orientation, according to the Associated Press.
"The way this bill is drafted, it doesn't do anything to protect anybody. It doesn't make anybody's life better," said Senate Majority Leader Shane Massey, according to the AP.
However, supporters of the bill said passing it and having a hate crime law in effect in South Carolina would send a message that the state does not stand for hate crimes. They also argued that the federal law is only used in high-profile cases like that of Dylan Roof, the shooter in the 2015 killing of Pinckney and eight others, who is on federal death row after being tried under the federal hate crimes law.
"Hate crime laws are a way for society to recognize that these crimes strike special fear in the victimized group, can fragment communities, and tear at the very fabric of our democratic way of life," Representative Beth Bernstein said at the press conference, according to WCBD. "That is why it is so important for the state of South Carolina to send a message that our state rejects bias motivated violence and we welcome all."
The bill passed the House by a 72-29 vote last year and advanced through the Senate Judiciary Committee before the 2021 legislative session ended, but has yet to see any movement in the first month of the 2022 session, The State newspaper in South Carolina reported.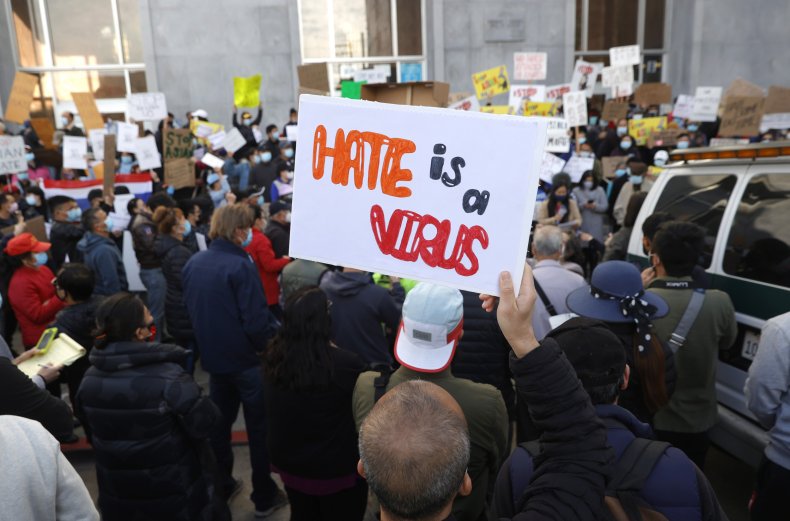 House Bill 3620, also known as the Clementa C. Pinckney Hate Crimes Act in honor of Pinckney, a state Senator killed in the 2015 shooting at a predominantly-Black church in South Carolina, would allow prosecutors to request up to five additional years and $10,000 in fines be added to the sentence of someone convicted of a hate crime.
"The passage of this bill sends a message to those who would commit terrible violence motivated by hatred of a victim's race that they will be held accountable and bear the full weight of the law," Chairwoman of the Black Caucus Patricia Henegan said at the conference, according to WCBD-TV.
Senate Majority Leader Shane Massey said Tuesday that he and several other Republicans in the state Senate believe the federal hate crime law that protects against similar crimes as those listed in HB 3620 is sufficient in prosecuting those who commit them, according to the AP.
Justice Department data shows a dip in hate crimes reported in South Carolina in 2019 at 68 offenses, with 111 and 110 reported in 2018 and 2020, respectively.