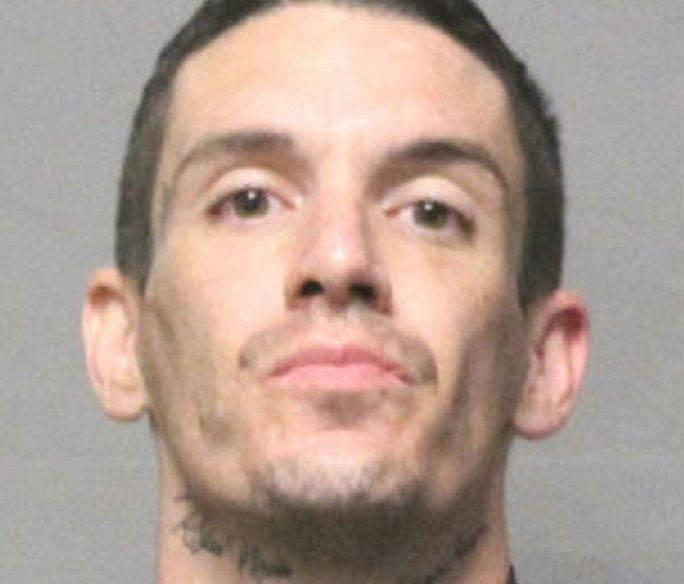 A South Carolina woman has been praised as a hero for shooting dead an escaped prisoner who broke into her home after kicking in her back door.
Bruce McLaughlin Jr., 30, was still wearing his orange jumpsuit when he was shot by the woman after he entered her home in Pickens at around 3 a.m. on December 4.
McLaughlin had escaped from the Pickens County Prison along with fellow inmate Timothy Cleveland Dill at around 2:40 a.m. after attacking two detention officers in what police believe was a premeditated plan.
Pickens County Sheriff Rick Clark said police received a 911 call around 20 minutes after the breakout to a report that one of the inmates had been spotted. Deputies responded within four minutes and captured Dill.
Around the same time, deputies received another 911 call from a homeowner who informed them she had shot an intruder who had broken into her home and armed himself with a foot-long metal sharpening tool which he took from the kitchen.
The woman, who had undergone firearm training and has a license to carry a concealed weapon, shot McLaughlin in the head. He was airlifted to Greenville Memorial Hospital, where he was later pronounced dead.
"This lady took the time to get a [concealed weapons permit] and set herself up to protect herself, and not be harmed, raped, or killed," Clark said in a press conference, reports CBS News.
"If she hadn't had a weapon, there's no telling what could have happened. But she stopped the crime. She solved the crime for us, and she came out a winner.
"Very few people, even cops, go through situations like that, and she's kind of a hero to us here today," Clark added.
Clark said the woman does not wish to be identified and asked the media to respect her privacy.
McLaughlin was in jail on charges of first-degree burglary and grand larceny stemming from an alleged incident from September, reports the Anderson Independent Mail.
Dill, who was already in jail charged with criminal sexual conduct with a minor, is now facing two counts of kidnapping, two counts of assault and battery, malicious damage to a jail, and strong armed robbery for taking an officer's keys and escaping in relation to the breakout.
Police are also looking into whether a third inmate may have assisted Dill and McLaughlin in attacking the prison guards.
Clark said several inmates did try to help the injured officers after they were overpowered.
"I think that lets you know that there is still some good in those inmates, and it speaks to the relationships that our officers had built with them," Clark said.