South China Sea: Chinese Military Planes Raise New Concerns Of Conflict in Asia
China has increased its presence in the South China Sea by deploying brand new anti-submarine aircraft to the region. Beijing, which has been criticized for militarizing the region, has also ramped up the number of unmanned aircraft it deploys to the contested region.
Satellite imagery obtained by Defense News, a website specialising in defense and the military, showed China moving equipment to Hainan Island, which sits on the edge of the South China Sea.
Images taken on May 10 and 20 show four Shaanxi Y-8Q planes, capable of carrying torpedoes, on Hainan. The planes, which are similar to the U.S. military's P-3C Orion, are also equipped with infrared cameras which can detect heat waves, drones, and submarine periscopes.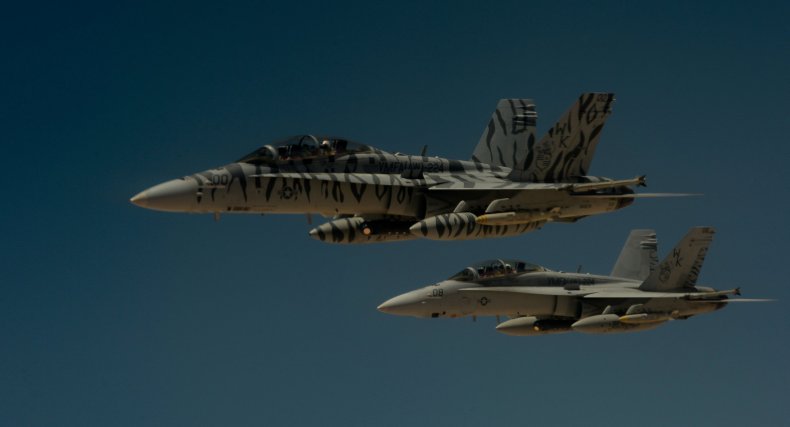 One of the aircraft's key features is the magnetic anomaly detector boom which can locate submarines by listening out for tiny changes in the earth's magnetic field.
Read more: Will Rodrigo Duterte plant flag on South China Sea Islands?
It's the first time such planes have been seen in Hainan.
China has started to increase its anti-submarine capabilities in recent years, as well as building more of their own. In April, it was revealed that China was building the world's largest nuclear submarine facility, allowing it to build four submarines at once.
The South China Sea is a heavily disputed area due to both resources and its role as a key shipping lane. Back in January, secretary of state Rex Tillerson said he would block China's access to the sea, while President Duterte of the Philippines said during his election campaign that he would ride to disputed islands on a jetski and put a Philippines flag on them
Read more: How is China building islands in the South China Sea?
China has been building artificial islands and using reefs to create military bases. The U.S. estimates China has added 3,200 acres of land on seven features (which includes rocky outcrops and reefs) over the past three years, although China denies it is militarizing the islands it has built.
In 2014, China claimed they were developing reefs for "navigational purposes" yet several of these islands, according to satellite imagery, are military bases.
The dispute focuses on the Paracel Islands and the Spratlys, which could be surrounded by as yet untapped natural resources. The area is also home to vital fishing grounds, and the maritime shipping lane is one of the most profitable in the world. An estimated $5 trillion worth of goods are exported through the South China Sea each year.