South China Sea Dispute: Everything We Know About Beijing's Latest Construction Projects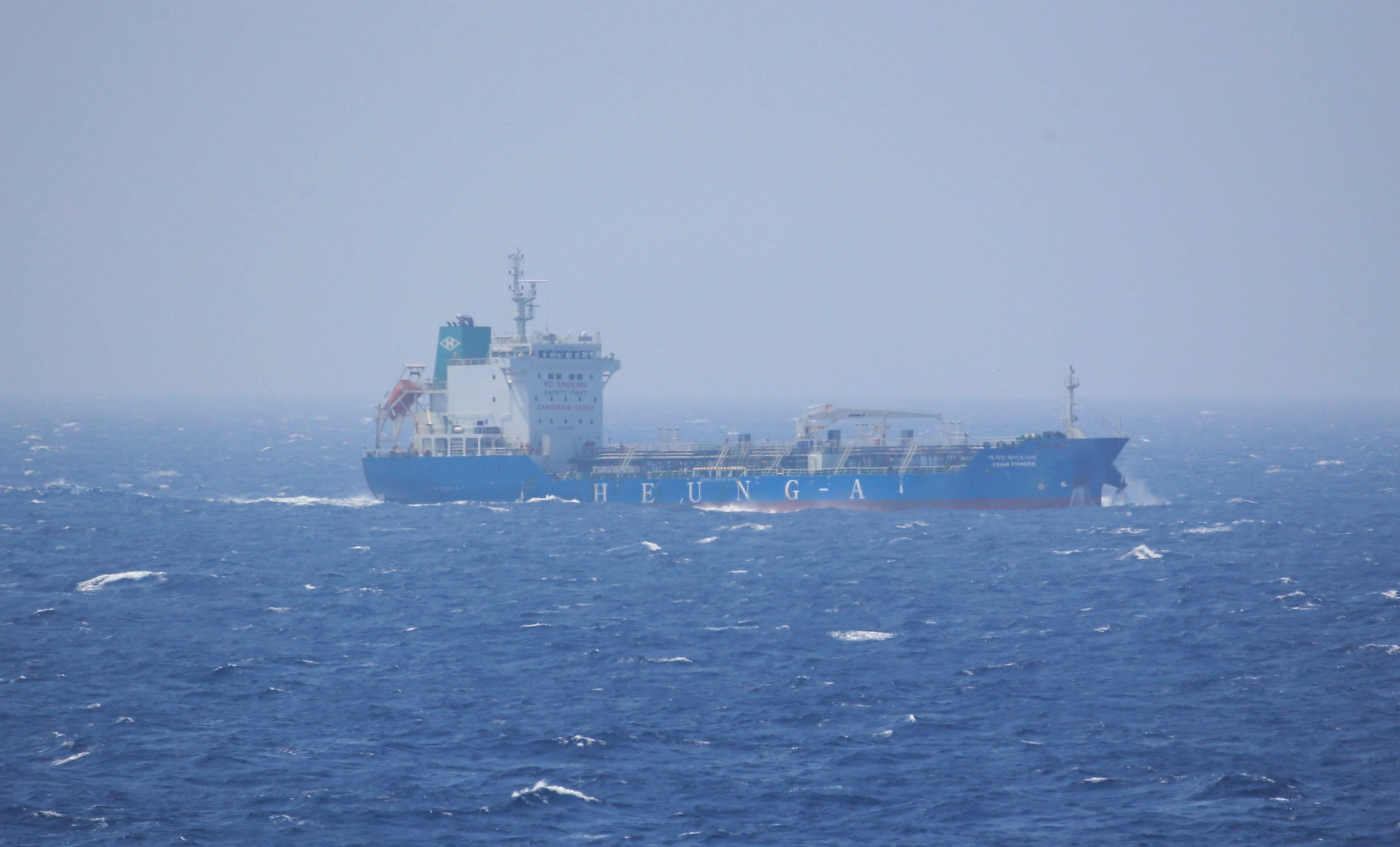 China is building an environmental monitoring station and expanding its network of reefs and islets in the disputed South China Sea, according to new satellite images and statements from officials this week. The latest construction projects from Beijing could further stoke global tensions over the strategically important waterway claimed by competing world powers.
The construction of the environmental monitoring station will begin at the tiny Scarborough Shoal off the northwestern Philippines later this year. Xiao Jie, mayor of Sansha City in the South China Sea, said China was also building docks and other projects on a number of local islands to help prevent land erosion, Reuters reported Friday. Sansha City is the home of an administrative base used to oversee China's interests in the South China Sea.
China claimed the shoal near the Spratly islands in 2012, despite its popularity with Philippine fishermen. China said it would return the area after an official visit from President Rodrigo Duterte last year. More recently, a Philippine official said that Chinese President Xi Jinping had promised to halt construction on the outpost claimed by both countries and Taiwan, but China later called the comments "baffling and regrettable."
Meanwhile, images taken earlier this month and reported by Reuters this week show land clearing underway in the area. China could be preparing to build a harbor or military installations, according to the images from private satellite firm Planet Labs.
The projects "are going to be vital to any future Chinese attempt to dominate the South China Sea," Carl Thayer, a South China Sea expert at Australia's Defense Force Academy, told Reuters. "We can see they are committed to militarization, whatever the official rhetoric tells us, even if they are going to do it bit by bit."
Roughly $5 million in trade passes through the South China Sea each year. The waterway's rich fishing and oil and gas deposits also have made it a source of global conflict, with Brunei, Malaysia, the Philippines, Taiwan and Vietnam all battling China over claims to the waters. Beijing has already built at least seven man-made islands in the area.
U.S. Secretary of State Rex Tillerson is slated to travel to Beijing Saturday for a two-day visit as President Donald Trump has repeatedly insulted China over its alleged currency manipulation and its inability to control North Korea's Kim Jong Un and his nuclear ambitions. Washington has slammed China for years over its construction of manmade islands in the South China Sea, urging China to uphold free movement in the region.