China Makes First Military Jet Landing on Disputed South China Sea Island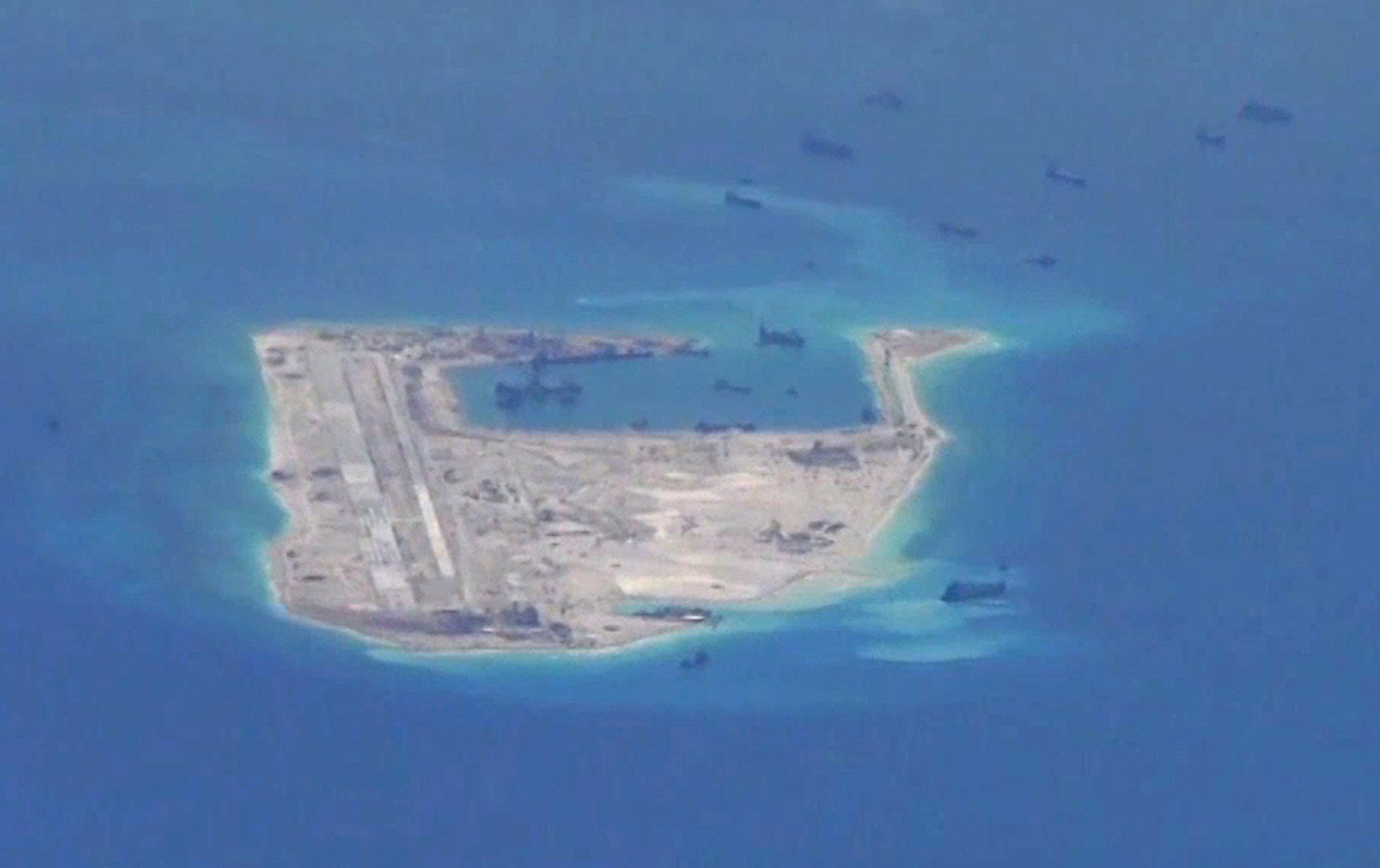 For the first time, a Chinese military jet has made a public landing on a man-made island in the disputed South China Sea. The plane's arrival has prompted concerns that Beijing could use the island as a base for its fighter jets.
China has built three islands in the controversial waters in which Vietnam, Malaysia, the Philippines, Taiwan and Brunei, have territorial claims, Reuters reports. The U.S. has criticized the construction of these sites in the Spratly archipelago, saying that China may intend to use them for military purposes—something that the country denies.
Civilian test flights to the Fiery Cross Reef began in January. The state-run newspaper, the People's Liberation Army Daily, said that Sunday's landing was part of an emergency response to evacuate three seriously ill workers. The employees were taken to Hainan island for treatment, the paper reported.
The runway at Fiery Cross Reef is long enough to land and launch bomber and transport planes as well as military jets, security experts say. It provides China with a stronghold in the center of the south-east Asia maritime trade.