South China Sea: Missiles for Attacking Ships Installed, New Satellite Images Show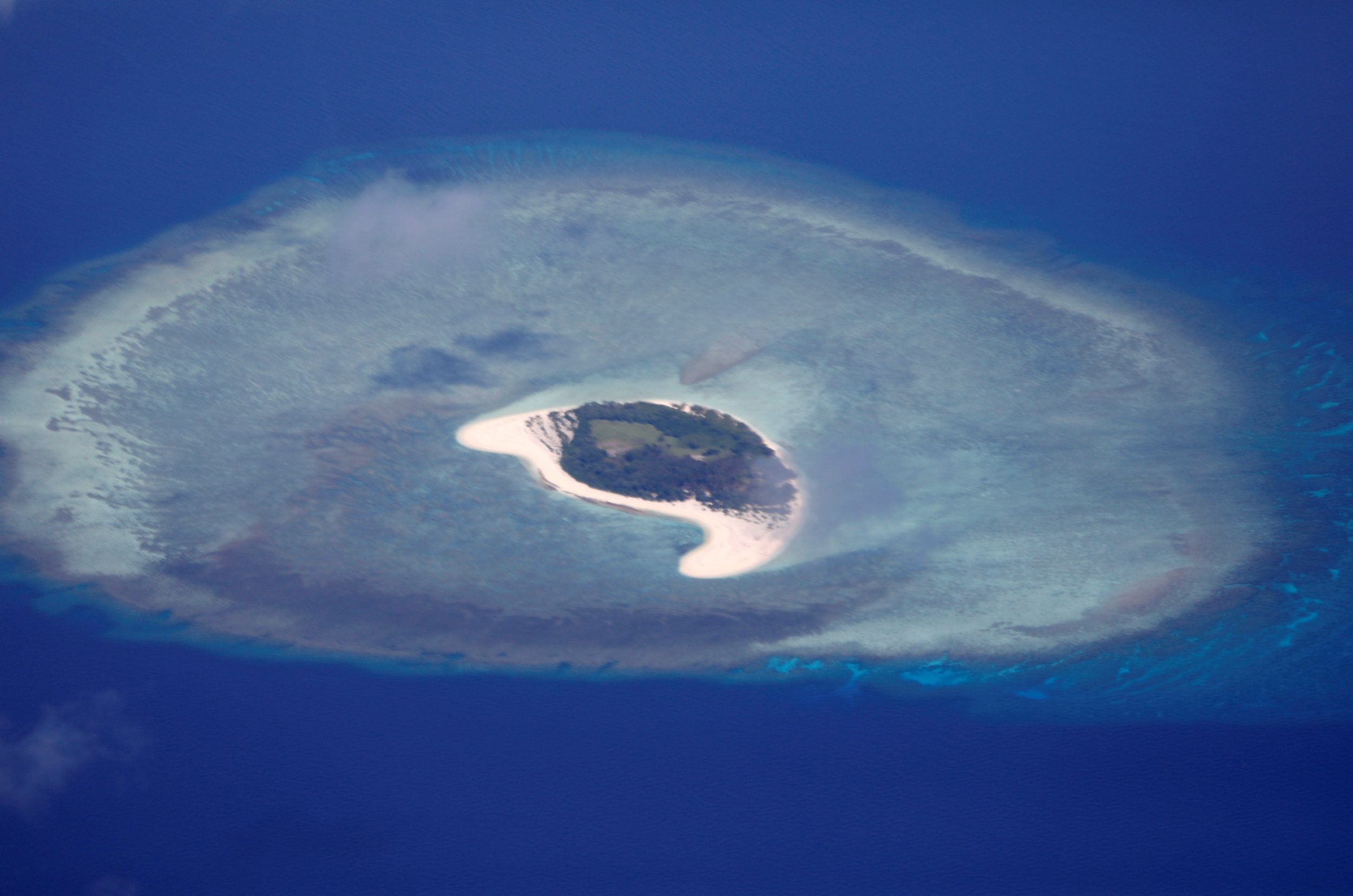 New satellite images suggest China has installed anti-ship missiles on an island in the hotly disputed South China Sea.
The images were released Monday, the same day the U.S. Navy reiterated that it would challenge China's claims to the waterway, one of the most important trade avenues in the world—and one also claimed by many other Southeast Asian nations.
Israel-based ImageSat International snapped the images of the Yulin Naval Base on Hainan Island, China's southernmost point—just east of Vietnam—from its Eros B satellite and found that over the past two months the People's Liberation Army had deployed missile launchers on the base's west side, Defense News reported.
"The direction in which the launchers are facing leads us to believe these are shore-to-ship missiles," imagery analyst Amit Gur told Defense News.
According to Gur, the installation was seen two years ago, but as of March 15 the site was essentially empty. On Monday, "multiple" missile launch sites were seen.
"They must have concluded renovation work, as the systems are clearly visible," Gur said. "We just don't know if they are new systems or a [redeployment] of the ones that were stored during the renovation."
The disclosure came as Pacific Fleet Commander Scott Swift told reporters at a briefing in Singapore Monday that the U.S. Navy still intended to challenge China on the disputed waterway, even though it has not conducted freedom of navigation patrols there since President Donald Trump took office.
Swift pointed to the transition between administrations as the reason for the lack of activity and said there hasn't been a policy change under Trump.
"We just went through a change in administration," Swift said, according to Bloomberg. "I am not surprised that process has continued in a dialogue as the new administration gets its feet on the ground and determines where would be appropriate to take advantage of these opportunities and where we may want to wait."
Trump, who lambasted China's economic policies on the campaign trail, has recently appeared to soften his approach to the Asian superpower amid tensions with North Korea over its missile and nuclear defense testing in the past year. China has long been the North's sole ally and economic trade partner while serving as a peacemaker between that country and South Korea, the U.S. and Japan, each of whom has been directly threatened by Kim Jong Un's regime in recent months.
China has come under fire for building man-made islands near the Spratly archipelago, smack in the center of the South China Sea. But as recently as March 30, its defense ministry insisted that no such islands existed and that any work being done strictly served civilians rather than the military.