South Dakota AG Allegedly Kills Man in Car Crash, Told Police He Thought He Hit a Deer
South Dakota Attorney General Jason Ravnsborg was involved in a fatal car crash on Saturday night, according to multiple reports. The accident killed 55-year-old Joe Boever, a resident of Highmore, a small town in the state's central region.
Officers from the South Dakota Department of Public Safety did not recover Boever's body until Monday morning because Ravnsborg originally filed a report saying his car hit a deer, the department reportedly said in a statement.
"Ravnsborg, a 44-year-old from Pierre, was driving a sedan westbound on U.S. Highway 14 on Saturday night. He told the Hyde County Sheriff's Office that around 10:30 p.m. he hit a deer a mile west of Highmore," the department reportedly confirmed in a statement obtained by several news outlets on Monday, including the Rapid City Journal, a state newspaper.
Public safety officers reportedly identified Boever by name in Monday's press release, although they did not provide more information about where and how his body was found, according to the Journal. Officials from the South Dakota Highway Patrol are investigating the accident, reportedly alongside detectives from the North Dakota Bureau of Criminal Investigation. Authorities from the adjacent state will fulfill tasks ordinarily handled by South Dakota's Division of Criminal Investigation, since the latter is affiliated with the attorney general's office.
Saturday night's crash occurred along U.S. Highway 14, as Ravnsborg drove from a Republican fundraising event in Redfield to his home in Pierre, the state's capital city, after 10 p.m. local time. Tim Bormann, a spokesperson from the attorney general's office, told Bloomberg on Monday that Ravnsborg was not injured in the accident. The attorney general called police immediately after the collision, Bormann added.
South Dakota Governor Kristi Noem confirmed Ravnsborg's involvement in the car accident during a news conference on Sunday night. Noem said Craig Price, the secretary of South Dakota's Department of Public Safety, will oversee the investigation and report to her office.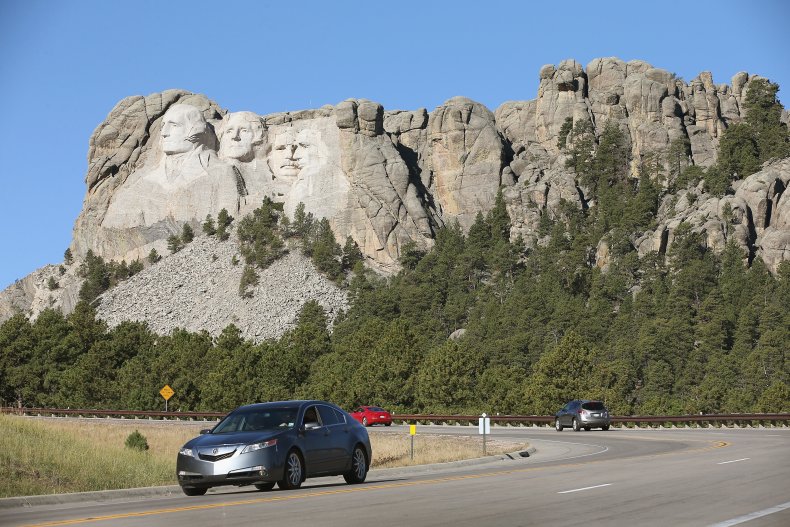 "Highway Patrol routinely investigates fatality crashes across our state, and we will handle this as we would any other fatal crash," Price said during Sunday's news conference.
In a statement Sunday about the incident, Ravnsborg expressed remorse, according to several publications, including The New York Times. "I am shocked and filled with sorrow following the events of last night," he said.
In a statement sent to Newsweek on Monday, Bormann said Ravnsborg and his office "are cooperating fully" with the investigation.
"This is a tragic accident and the Office of the Attorney General extends our deepest sympathy and condolences to the family of Mr. Boever. The attorney general, and our office, are cooperating fully with the ongoing investigation of this event and will continue to do so," the statement said.
Newsweek reached out to the South Dakota Department of Public Safety for comments but did not receive a reply in time for publication. Noem's office told Newsweek it could not provide additional information beyond the updates shared during Sunday's conference.
"It's important that we treat this the same way we'd treat an investigation into any South Dakotan," a spokesperson from the governor's office said.