South Dakota Man Latest in Line of Americans Charged With Espionage
A South Dakota-based former defense contractor has been charged with foreign espionage, the U.S. Department of Justice (DOJ) said Thursday.
John Murray Rowe Jr., 63, of Lead, South Dakota, was arrested on allegations that he "attempted to provide classified national defense information to the Russian government," according to a DOJ press release. He was officially charged with attempting to communicate national defense information to aid a foreign government and will make his first court appearance on Friday.
If convicted, Rowe faces a maximum sentence of life in prison.
Rowe is originally from Massachusetts and reportedly worked as an engineer for multiple defense contractors over the course of four decades. Throughout his career, Rowe held various security clearances, and at one point the DOJ stated that he held "top secret" clearance that would've allowed him access to highly classified information.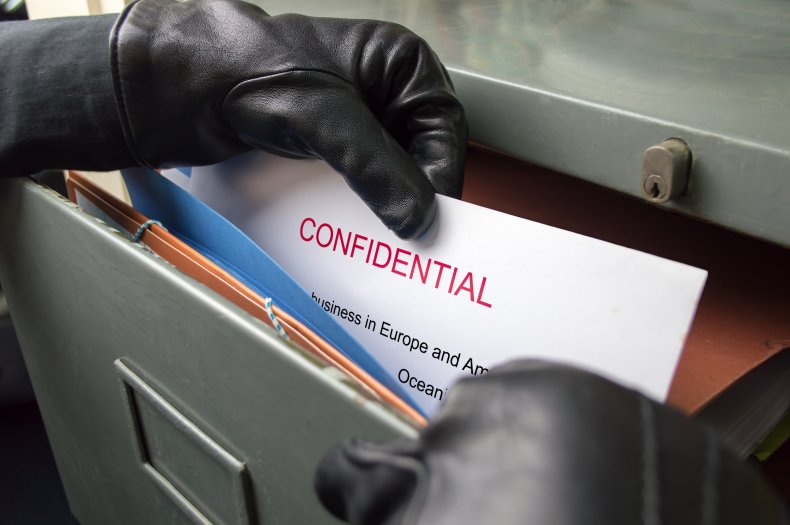 An FBI investigation began after Rowe's defense employment was terminated following a series of security breaches, the DOJ said. This included expressing an interest in the Russian government and inquiring about the process to receive a Russian security clearance.
Rowe then met with an undercover FBI agent in March 2020 who was posing as a Russian government official. He allegedly exchanged over 300 emails with the FBI agent in which he expressed his openness to work with the Russians, at one point telling the agent that "if I can't get a job here then I'll go work for the other team."
He also discussed information related to U.S. national security and allegedly disclosed "secret" level national defense information related to American fighter jets, the DOJ added.
Rowe is the latest in a line of American federal employees who have been arrested on charges of espionage, especially during the Cold War, with many of them going on to receive convictions.
Aldrich Ames, a former Central Intelligence Agency (CIA) officer, was arrested in 1994 and charged with spying for the Soviet Union and Russia over the course of nine years. A 31-year CIA veteran, Ames passed classified information to the KGB, the Soviet intelligence agency, regarding American operations.
He was convicted of espionage and sentenced to life in prison without the possibility of parole.
Ames' conviction was followed seven years later by the arrest of an FBI agent, Robert Hanssen, who committed similar crimes. Over the course of 22 years, Hanssen turned over untold amounts of documents to both the Soviets containing "national security information of incalculable value."
Hanssen, who stated that he only became a spy "to get a little money," reportedly disclosed millions of dollars worth of secrets to the Russians, including revealing the existence of a secret tunnel that the U.S. built underneath the Soviet Embassy in Washington, D.C.
Hanssen was eventually caught after a massive FBI investigation and convicted on 14 counts of espionage, in what the DOJ called "possibly the worst intelligence disaster in U.S. history." He was sentenced to 15 consecutive life sentences in prison without the possibility of parole.
Newsweek has reached out to the DOJ for comment.