South Dakota Republican: Business Should Be Allowed To Turn Away People Of Color
A Republican state lawmaker in South Dakota has apologized after saying businesses should be free to turn away people of color if they want to.
In a comment following the Supreme Court ruling that a Christian bakery was within its rights to refuse service to a gay couple who asked for a wedding cake, state Rep. Michael Clarke shared a story about the case on Monday, commenting it was a win for "freedom of speech and freedom of religion."
"He should have the opportunity to run his business the way he wants," Clark wrote in a Facebook post that has since been deleted, USA Today reported.
"If he wants to turn away people of color, then that('s) his choice," he added.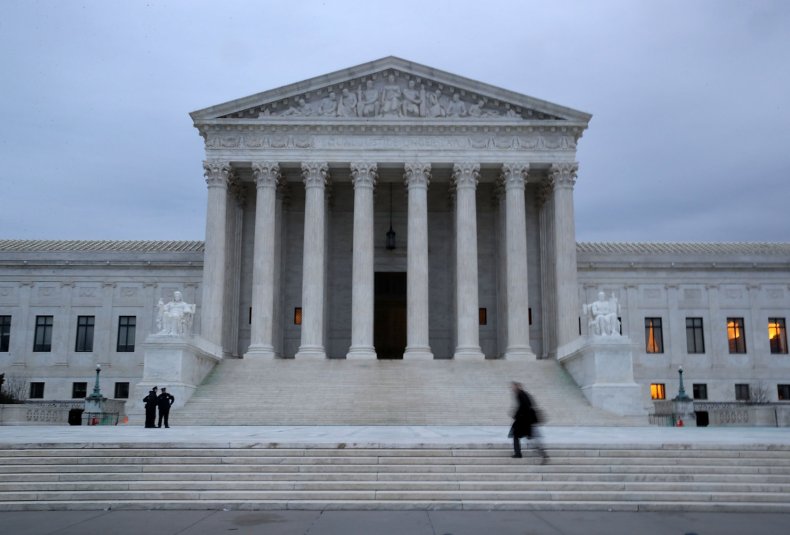 And speaking in an interview with the Argus Leader, he elaborated: "If it's truly his strongly based belief, he should be able to turn them away. People shouldn't be able to use their minority status to bully a business."
The Supreme Court ruled on Monday that Jack Phillips, the owner of Masterpiece Cakeshop, had the constitutional right to deny service to a gay couple who ordered a wedding cake in 2012, because of his religious beliefs.
Phillips wrote an op-ed for USA TODAY explaining his decision to refuse service to gay couples. "What a cake celebrating this event would communicate was a message that contradicts my deepest religious convictions, and as an artist, that's just not something I'm able to do, so I politely declined," he said.
After his Facebook comments began to attract attention, the republican lawmaker apologized, removied his original statement from Facebook and saying he had jumped on the issue a little too quickly.
"I am apologizing for some of my Facebook comments," he wrote. "I would never advocate discriminating against people based on their color or race."