An earthquake was felt at South Glens Falls in Saratoga County, New York, this morning. The village, north of Albany, experienced an earthquake with a magnitude of 3.1 at around 6.43 a.m. EDT.
The epicenter of the earthquake was located at 43.295°N 73.639°W, south-southwest of South Glens Falls at a depth of 8.2 miles, according to the United States Geological Survey (USGS).
While there are currently no reports of damage or injuries, residents say they were "woken up by the shaking" and heard "a loud boom."
Mark Mulholland, WNYT's Saratoga-North Country News Chief, tweeted: "Here's how I'd describe it at my house in Wilton: A loud boom which sounded like a massive tree falling followed by about 5-7 seconds of shaking which rattled the handles on my dresser drawers."
Jaclyn Cangro, reporter at Spectrum News Albany, tweeted: "Saratoga County Sheriff says he hasn't heard of any reports of damages from this morning's earthquake. A co-worker who lives in the South Glens Falls area says his family was woken up by the shaking."
Sam Hesler, traffic reporter at WNYT, tweeted: "I've spoken with police in South Glens Falls and the Saratoga County Sheriff's Office this morning. No reports of any damage on the roads following the 3.1 magnitude earthquake in South Glens Falls. I'm keeping a close eye on it!"
Residents shared their experiences of the earthquake on Earthquake Report, with reports of the shaking lasting between two and 30 seconds.
One resident of South Glens Falls said: "[The earthquake] sounded like a dump truck slammed into the building real hard. My husband says it sounded like a D train arriving at 34th street. It was scary, we went outside to look for damage but found none. Our neighbor and her boyfriend felt what seemed like a sonic boom too, my eardrums still feel sore."
Another person from Saratoga Springs said: "I thought a truck crashed outside my house. I was upstairs and [the] building shook and [the] windows rattled."
A Queensbury resident creatively described the earthquake as feeling "like a fairly large dog was under the bed, rolling to get out. However, we do not have a dog."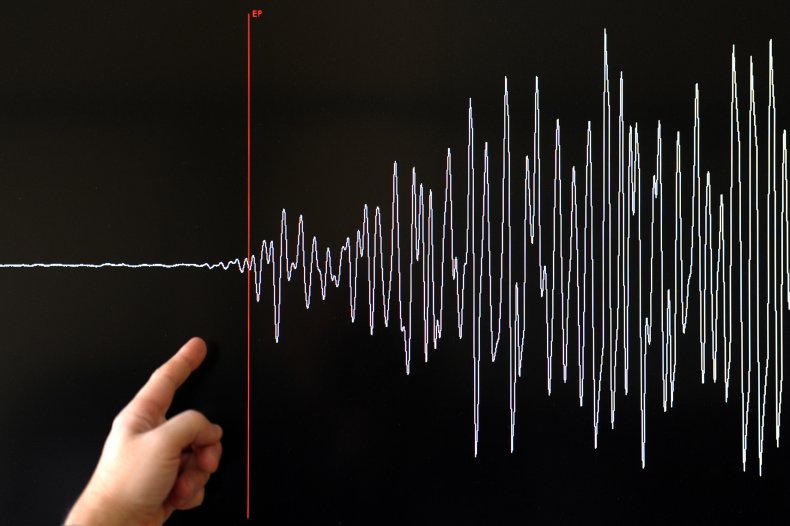 The risk earthquakes pose to New York City
While residents rarely experience large earthquakes in the state of New York, previous research has shown New York City— which is 200 miles south of today's earthquake—is would be particularly at risk because of its population and infrastructure.
In a statement, Lynn R. Sykes, Higgins Professor Emeritus of Earth and Environmental Sciences at Columbia University, said: "New York is not as prone to earthquakes as California and Japan, but they do happen... To understand risk, you have to multiply hazard by assets, and vulnerability. When you factor that in, our risk is high."
However, he said the likelihood of large earthquakes hitting New York City is low, adding the difference between hazard and risk is important. "Too much attention has been paid to the level of hazard, and not enough to the risk," he said. "Earthquake hazard is about the same today as in 1609 when Henry Hudson sailed up the River. But earthquake risk is much, much higher today since the number of people, assets and their vulnerability are so much greater."