South Haven Shooter Suspect Aidan Ingalls Planned Attack on His High School in 2018
A suspected shooter is dead after killing one man and critically injuring a woman on the South Pier in South Haven, Michigan.
On Friday, Aidan Ingalls, 18, allegedly opened fire at the pier, striking two individuals, according to the South Haven Police Department. A jet ski that sat near the pier was hit by a bullet, but the person on the jet ski was unharmed. Ingalls died of a self-inflicted gunshot wound.
Ingalls was investigated back in 2018 after expressing to his parents that he wanted to attack his high school after being bullied by classmates.
"He came to us and said that he's been really upset and said that he's been planning to do something bad," the boy's stepfather told WOOD-TV in 2018. "It was a big shock."
"He wanted to blow the school up on top of him," the stepfather continued. "I was in shock. I just couldn't believe it. ... We couldn't think at that point. How'd this even get to this point?"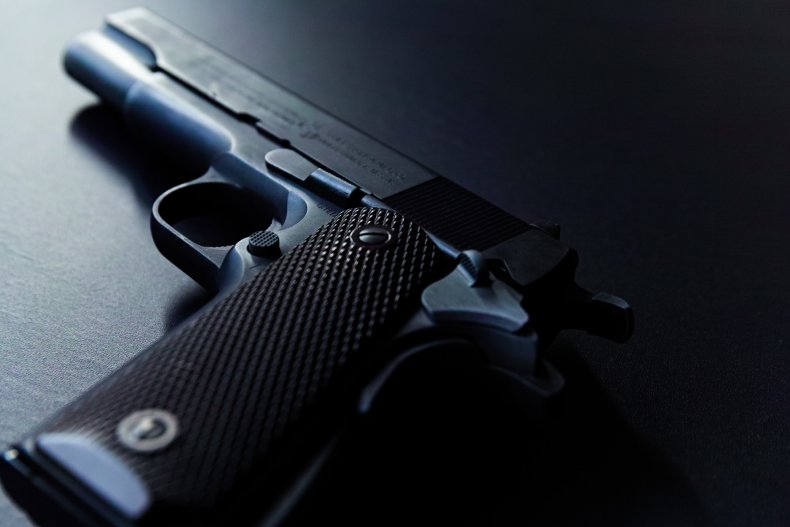 After Ingalls' parents took him into custody, their home was searched and police ended up finding Molotov cocktails and materials to make pipe bombs. They also found two guns and rounds of ammunition.
An officer who testified during Ingalls' arraignment hearing said he knew that the then-15-year-old was going to follow through with his plans.
"I think it was going to happen (Monday) morning," the officer said in 2018. "There's no question in my mind there was going to be a terrorist act today. The guns were going to go inside a school along with the bombs and it was going to be a bad environment today."
As Friday's shooting took place, people fled from the pier while others on the beach hid behind floor barriers.
"All of a sudden people came running with their kids. Just running, freaking out, crying, it was kind of traumatizing, especially with the parents and the little kids," witness Jayne Sherwood told WWMT-TV.
South Haven Police Department Chief Natalie Thompson said that the shooting that took place today was "random"—that the victims didn't appear to know each other—and that these types of events are uncommon for the South Haven area.
"It is rare overall to have random acts of violence and it is very unsettling," Thompson said. "Very unusual for our area."
Thompson also stated that she doesn't want events such as the one that happened today to "become normal in South Haven, because it isn't."