Video Shows Three American Women Harassing, Assaulting South Korean Subway Passengers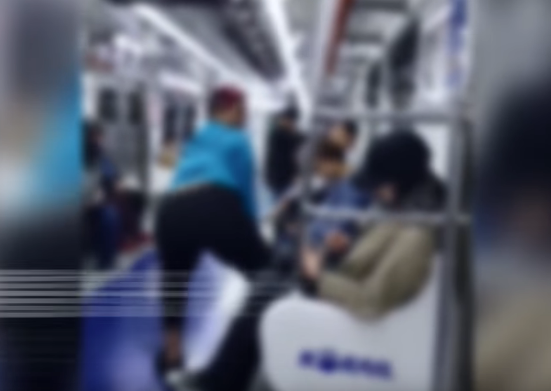 Video emerged from South Korea this week appearing to show three American women taunting and assaulting a passenger who allegedly asked them to "be quiet" on the subway.
A South Korean man who said he was the victim of the women's harassment reported the video to police, which he claimed was recorded by a fellow passenger in Anyang, Gyeonggi—a satellite city just outside of Seoul. The March 3 incident took place around 5 p.m. aboard the Line 4 subway train as it passed through Indukwon Station, YTN News reported Sunday.
After requesting that the women be quiet, the video shows several passengers standing up and moving away from them as their cursing and antics become more aggressive.
A police spokesperson told The Korea Times a 32-year-old English teacher at a hagwon (the Korean word for a private school or academy) was among the trio being investigated over the viral video clip. "The three were sober at that time, one was found to be a English teacher from an academy in Gangnam," police said.
"I reported it to the police and stopped the foreigners from running away, and I was beaten with fists," read the translation of the alleged male victim's statement to YTN News. The man posted a photo to Facebook showing his face with a long cut down his nose and forehead, which he told police was from the women's alleged attack.
One of the women can be seen standing up and shaking her backside, a move commonly referred to as "twerking," as several more passengers on the train quickly walk away. "I'll give you something to look at," the woman said during the dance move.
The other two women are shown flipping their middle fingers at several passengers and the man recording, who notified YTN News about the video's existence Sunday.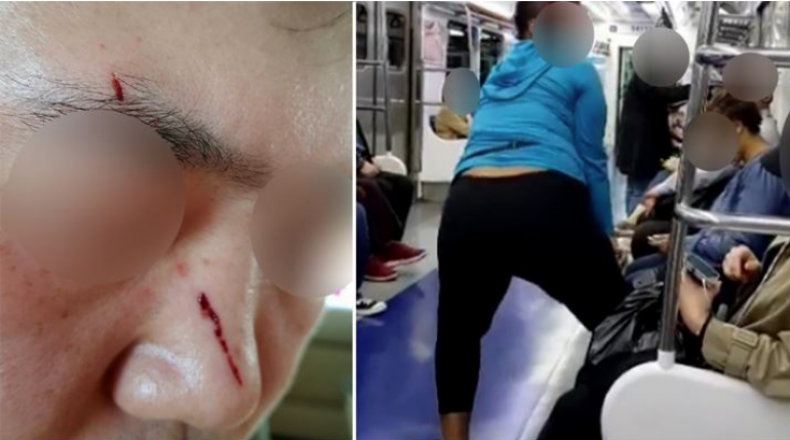 "They talkin', they talkin'," one of the women said as the other two pull out their own phones to record those who are recording their behavior.
The police spokesperson said they were investigating the alleged attack. Comments on the viral video criticized the behavior of the American women.
"Korea welcomes foreign tourists regardless of their races and origins NOT ILL-MANNERED COCKROACHES. Simples [sic]. No one in this world would want the same happening in their countries," one viewer wrote.
"It is sad how these kind of people ruin the name of Americans, especially of African Americans. I'm pretty sure there are a lot of racist comments on this video, and after watching how they disrespect Koreans, I understand," another top comment read. "However, not all Americans, African Americans or foreigners are like this. Just know that when you are making racist comments, you are also referring to those who are respectful towards Koreans culture."