South Korean Army Accused of Outing Gay Soldiers After Sex Video Leaks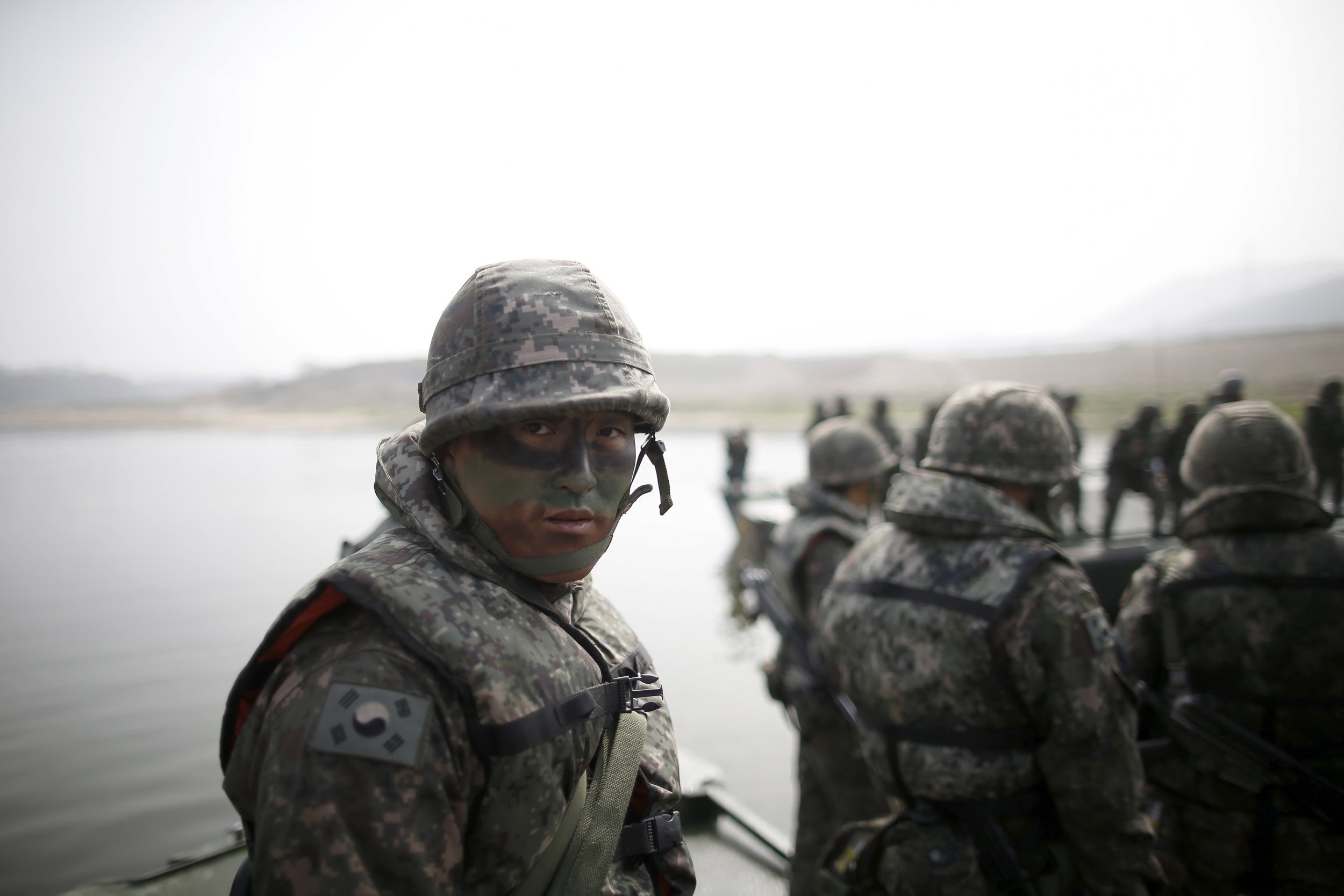 A human rights watchdog has claimed that the South Korean army is attempting to weed out gay soldiers after military investigators launched an inquiry following a video that emerged online of two male soldiers having sex.
The allegations come a week after General Jang Jun-kyu, army chief of staff was accused by human rights groups of ordering a "track down process" of serving gay soldiers.
Lim Tae-hoon, the head of the Military Human Rights Center for Korea, which monitors abuse in the South Korean military, told the Associated Press that there are "credible reports" that army investigators have seized mobile phones and "outed" soldiers who were secretly using dating apps or threatened those who have already been identified as gay by the Army.
While there is no rule against gay men serving in South Korea's armed forces, they are banned from engaging in "homosexual activity" while serving; doing so is punishable by up to two years in prison.
"Military investigators used the information they gained from the investigation on the sex video to track down other gay soldiers in the army, starting by forcing the suspects to identify who they had sex with and then widening their search from there," said Lim.
"Gay men [...] are seen as dangerous and treated as potential criminals, as the ongoing army investigation shows," Han Ga-ram, a human rights lawyer who is gay, told the AP, adding that the investigation had "touched off fear in the LGBT community."
"Hate crimes against LGBT people are already a serious problem, and the government could make it worse by sending the wrong message by punishing gay men in the military," he said.
South Korea's military has refused to disclose the number of prosecutions for homosexual activity it pursues, but Lim estimates that the army has investigated more than 30 soldiers this year alone.
"The soldiers who are being investigated had sex with their partners under mutual consent and not inside the barracks. The army has infringed on the realms of privacy and is falsely claiming that these soldiers committed wrongdoings," he said.
Speaking to the AP, a military spokesperson said: "The army will continue to deal with activities that disrupt the discipline of troops based on related laws."