South Korea Stages Drill Near Disputed Border, Despite Threats from the North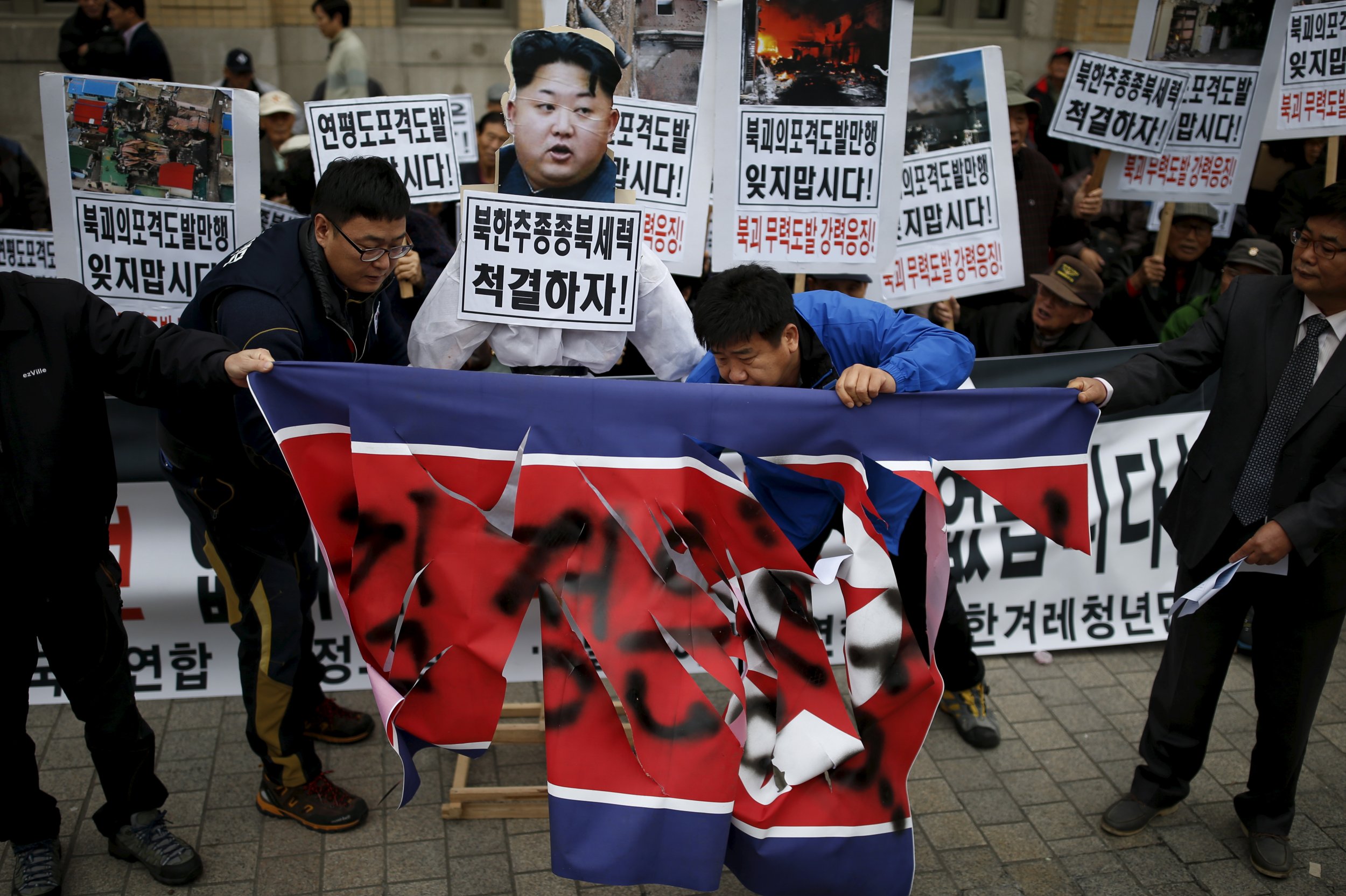 South Korea's military conducted major live-fire drills on Monday, on the anniversary of North Korea's 2010 deadly shelling of a South Korean island, despite threats of "merciless retaliation" from Pyongyang.
The military exercise was staged around islands in the Yellow Sea, a disputed sea border between the two nations that have been at war since 1950, South Korea's defense ministry said.
"The firing drills are regularly scheduled drills, and if the North mounts a provocation we will respond strongly under our operational plan," defense ministry spokesman Kim min-Seok told a briefing on Monday, according to Reuters.
The shelling incident in 2010, which killed four people, including two civilians on the island of Yeonpyeong, was the one of the most serious clashes between the two nations and threatened to spiral into an even-deeper conflict. North Korea said it was forced into the action by South Korean drills that shelled its territorial waters.
Seoul's decision to hold Monday's drill on the anniversary angered Pyongyang and the pariah state threatened military action if artillery shells landed in its waters. The day before, the North's military said that its neighbor would "experience merciless retaliation of the Southwestern Front units of the DPRK (Democratic People's Republic of Korea) on the five islands."
The South Korean military did not disclose specific details of the drill, but the country's leader said that Seoul would be ready for any provocative actions from Pyongyang.
"I want our military to build up a perfect combat-readiness posture so they can deal with any kind of threat or provocation without hesitation," President Park Geun-Hye told a remembrance ceremony by video message, according to AFP news agency.
On Friday, both Koreas had agreed to hold talks on November 26 to ease tensions after an escalation between the two sides at their shared demilitarized border. The incident saw both trade artillery fire after South Korea started broadcasting pro-South messages and music from loudspeakers across the border following a landmine blast that left two South Korean soldiers dead.