South Korea Confirms Third Case of MERS Virus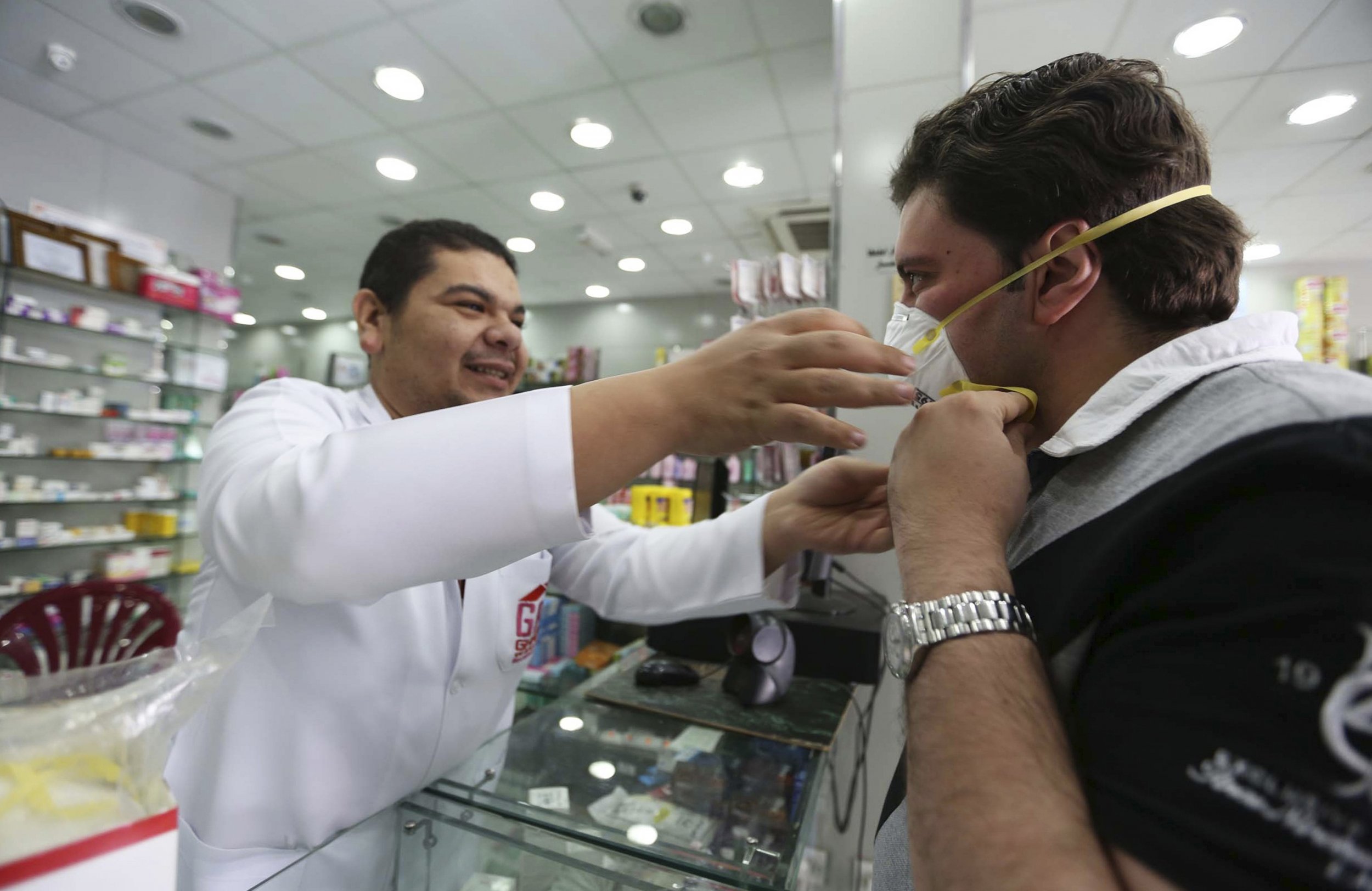 Health officials in South Korea have confirmed a third case of the Middle East Respiratory Syndrome (MERS) this week.
The two most recent cases in South Korea are people who became infected after being in contact with the first case, who tested positive for the virus following a trip to the Middle East, Reuters reports. One of the cases is the wife of the first patient. All three patients are in stable condition. Sixty-four other people, including medical workers treating the patients and family members, are in isolation, according to Yang Byung-guk, director of the Korea Centers for Disease Control and Prevention. It is unclear if those people have already been tested for the disease or are being monitored for symptoms.
The first MERS case in South Korea was diagnosed on Wednesday after a man returned from a trip to Bahrain. On Thursday, the 63-year-old wife of the first patient and a 76-year-old man who shared a hospital room with the first patient were both diagnosed with MERS after their test results came back positive. The first patient is having less difficulty breathing now, infectious disease specialist Shin Hyoung-shik, who is in charge of treating the patients, told Reuters.
MERS, a coronavirus that causes mild to moderate respiratory illnesses and infects humans and animals, was first identified in the Middle East in 2012. There have been 1,118 confirmed cases of MERS worldwide, according to the World Health Organization (WHO). Eight-five percent of the cases originated in Saudi Arabia, WHO says, and cases also have been confirmed in countries including Egypt, Jordan, Iran, Germany, Greece and the U.S. As of May 18, 423 people have died from the disease, according to WHO.
In February, the United Nations urged Saudi Arabia to do more to control an outbreak of MERS that infected more than 50 people that month.
MERS causes fever, diarrhea and breathing problems and can result in pneumonia or death. The precise way infections begin remains unclear, but a number of studies have suggested a link between humans and camels. WHO has advised that people with chronic illnesses avoid contact with camels when visiting farm or markets in areas where the disease is known to be present. MERS can be fatal in many cases and there is no cure or vaccine for the virus. There's also no standard treatment for MERS, but severe cases involve stabilizing vital organ functions, according to the Centers for Disease Control and Prevention (CDC).
Earlier this week, health officials in the United Arab Emirates confirmed two new cases of MERS, Abu Dhabi news outlet The National reports. One of the cases was a 29-year-old man who transported camels from Oman.