South Korea Creates North Korea Nuclear Team as Crisis with Kim Jong Un Escalates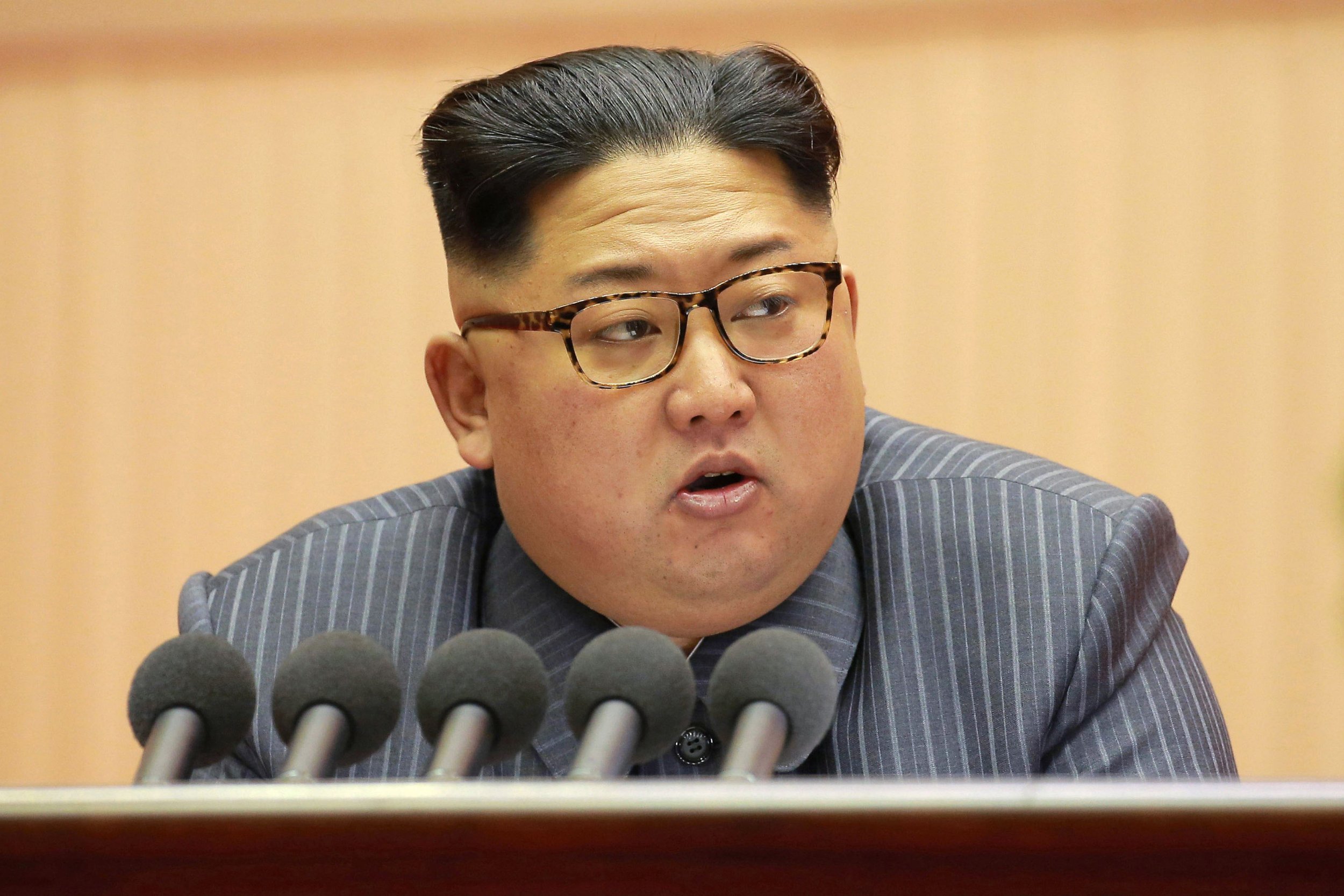 The South Korean defense ministry is creating a new team that will focus on thwarting North Korea's expanding nuclear program and the threat it poses.
The new department will be named the North Korea Policy Bureau, according to CNN, and it will be responsible for monitoring the rogue state's nuclear activities. It will include four divisions, including three that already exist––the North-Korea Policy Division, the Arms Control Division and the Counter WMD Division. The new division will be called the North Korean Nuclear-Deterrence Policy Division, while the Counter WMD Division is to be reorganized into the Missile & Space Policy Division. A new post will reportedly be created to oversee the bureau.
Related: What kind of bombs does North Korea have? A guide to Kim Jong Un's nuclear weapons
"The [new] director general of North Korea policy will be in charge of the four divisions. The reorganization this time is meaningful in that the Ministry of National Defense has set up a system necessary to effectively deter and respond to North Korea's nuclear and missile threats," South Korea's defense ministry said Tuesday, according to the Seoul-based Yonhap News Agency.
This comes roughly a month after North Korea's latest long-range missile launch, which was its most powerful test yet. The missile reached an altitude of 2,800 miles––approximately 10 times higher than the International Space Station––and traveled for roughly 50 minutes before falling into the Sea of Japan. The United Nations issued new economic sanctions against Pyongyang on Friday in response to the launch, and North Korea later described the sanctions as an "act of war."
North Korea has conducted a series of long-range missile tests in 2017 in its pursuit of a nuclear weapon capable of reaching the mainland U.S., a feat Pyongyang has yet to accomplish. The reclusive country's activities have led to an ongoing war of words between President Donald Trump and Kim Jong Un, bringing international scrutiny to North Korea and its threats.
The tensions have led to fears about the U.S. and North Korea heading down a path to war. Senator Lindsey Graham (R-S.C.), who sits on the Senate Armed Services Committee and often plays golf with the president, recently said he believes there's a 30 percent chance Trump will take military action against North Korea.
Related: Does Kim Jong Un really want war with the United States?
Kim's regime is believed to have anywhere from 25 to 60 nuclear weapons, according assessments from the U.S. intelligence agency and independent experts. In November, the Joint Chiefs of Staff said a ground invasion would be necessary to eliminate North Korea's nuclear arsenal with certainty, given that it's not entirely clear where North Korea's various military assets are stored. A report from the Congressional Research Service released around the same time concluded that up to 300,000 people could die in the first few days of such a conflict, even without the involvement of nukes.