Mayor Dumps Tons of Trash on Beach so Clean-Up Campaign Has Something to Remove
A mayor in South Korea is under fire for dumping tons of garbage on an area beach so that volunteer clean-up crews had something to remove.
Lee Dong-jin, the mayor of Jindo County, admits he had the trash carted in because apparently there wasn't any for his constituents to remove.
"We brought in waste styrofoam and other coastal trash gathered from nearby areas so the 600 participants could carry out clean-up activities," Lee said in a statement apologizing for the decision. He added that "100 percent" of the trash placed on the beach was removed by volunteers, and none of it had made its way into the ocean.
The event, which took place on September 21, was part of International Coastal Cleanup Day, intended to raise awareness of human pollution in the world's oceans. Groups of volunteers mobilized on beaches, recording waste items they found on a standardized card to create a clearer picture of the state of the environment.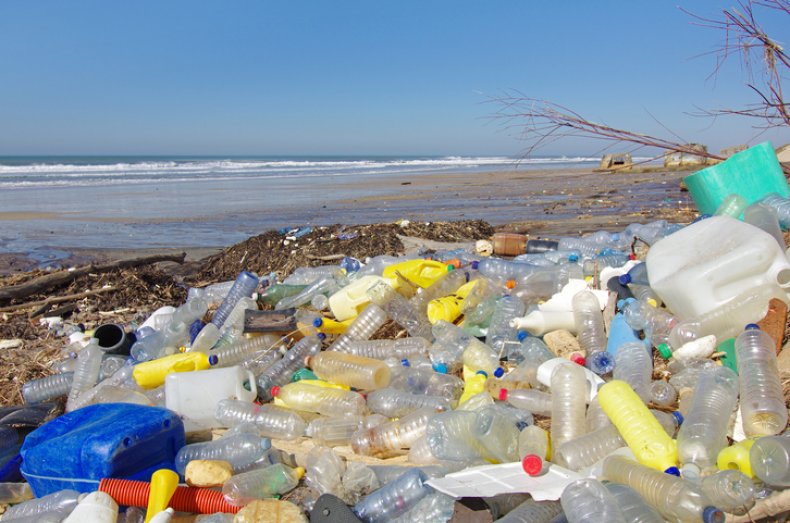 Volunteers in nearly 100 countries cleaned beaches for International Coastal Cleanup Day this year, including Thailand, the Philippines and the United States.
Jindo, South Korea's third-largest island, is significantly less developed than the mainland and its beaches are important to the county's tourism industry. Twice every year an unusual tide creates a land bridge for just a few hours between Jindo and neighboring Modo Island, drawing hundreds of thousands of visitors to walk along the two-mile causeway created by the receding waters.
Jindo is also home to the Dadohae National Marine Park, the country's largest national park, home to hundreds of species of birds, fish, reptiles and plants.
According to the National Geographic Society, the Earth's oceans contain approximately 5.25 trillion individual pieces of plastic debris. Each year, 14 billion pounds of plastic waste makes its way into the water, with plastic bags and other trash killing as many as a million birds and marine animals annually in the Pacific alone.
Several private initiatives have been launched to address the crisis: In 2013, Dutch entrepreneur Boyan Slat started the Ocean Cleanup, a nonprofit that uses a passive tide-powered screening device, nicknamed "Wilson, to filter plastic waste. Unfortunately, Slat's first test run resulted in Wilson accidentally releasing significant amounts of plastic back into the ocean and eventually breaking apart before being towed back to shore.