South Korean Banks Are Preparing for North Korean Nuclear Blast to Destroy Financial Industry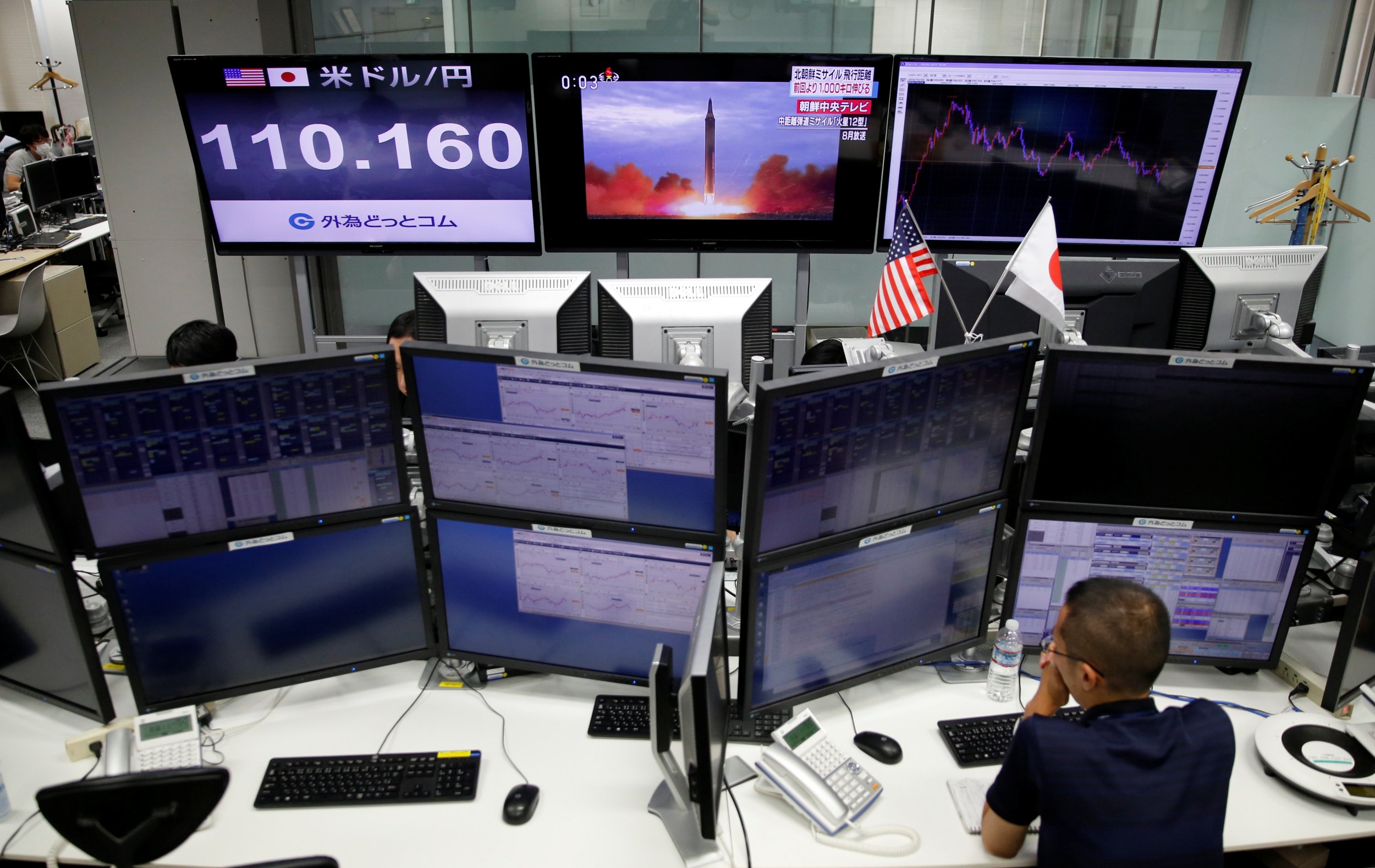 South Korea's financial institutions are reportedly seeking ways to protect sensitive data from an electromagnetic pulse attack or a nuclear blast by North Korea, as tensions spread across the peninsula and the Pacific.
The South-based banks are devising plans to potentially move the financial data overseas, but first find a way to alter current rules that block the movement of client data outside the country, according to The Telegraph.
"We are discussing ways to revise those rules so we can set up data-backup centers abroad," a financial official told The Korea Herald.
If the data cannot be moved, another option could be to build data centers that could withstand a nuclear blast or an electromagnetic pulse attack. The electronic attack could result in power "surges" capable of damaging data.
Talk of the plans came after South Korean Foreign Minister Kang Kyung-wha said Thursday the South's intelligence apparatus believed the North would take "some sort of action" to mark the 72nd anniversary of the North's Workers' Party on October 10.
Such an attack on South Korea's financial system could have aftershocks across the global economy. The South has the 11th largest economy in the world, with a gross domestic product of $1.41 trillion last year, World Bank data shows, and it's one of the world's top producers and innovators in the electronics and telecommunications sectors.
Unlike its neighbor to the south, the North's limited economy is struggling under U.N.-imposed sanctions. China, its main trading partner, forced North Korean businesses based in China to close Thursday under the sanctions.
Pyongyang's continued threats towards the South, Japan and the United States, along with its intercontinental ballistic missile and nuclear tests this year, have stoked worries in the region and around the world.
The North's rhetoric, led by leader Kim Jong-un and its foreign minister at the United Nations over the last week, has included insults of President Donald Trump and accusations that Trump had "declared war" on the hermit country during his speech before the U.N.
Trump stated the U.S. could "destroy" North Korea in defense of its allies or the U.S. mainland, which led Kim to later call Trump an "old lunatic." Kim and his foreign minister, Ri Yong Ho, particularly took umbrage with Trump repeatedly referring to Kim as "rocket man," an apparent dig at the country's missile tests.
Trump will head to the region to "confront" North Korea as part of his first trip to Asia in November.