South Korea: North's Midrange Rocket Test Launch Fails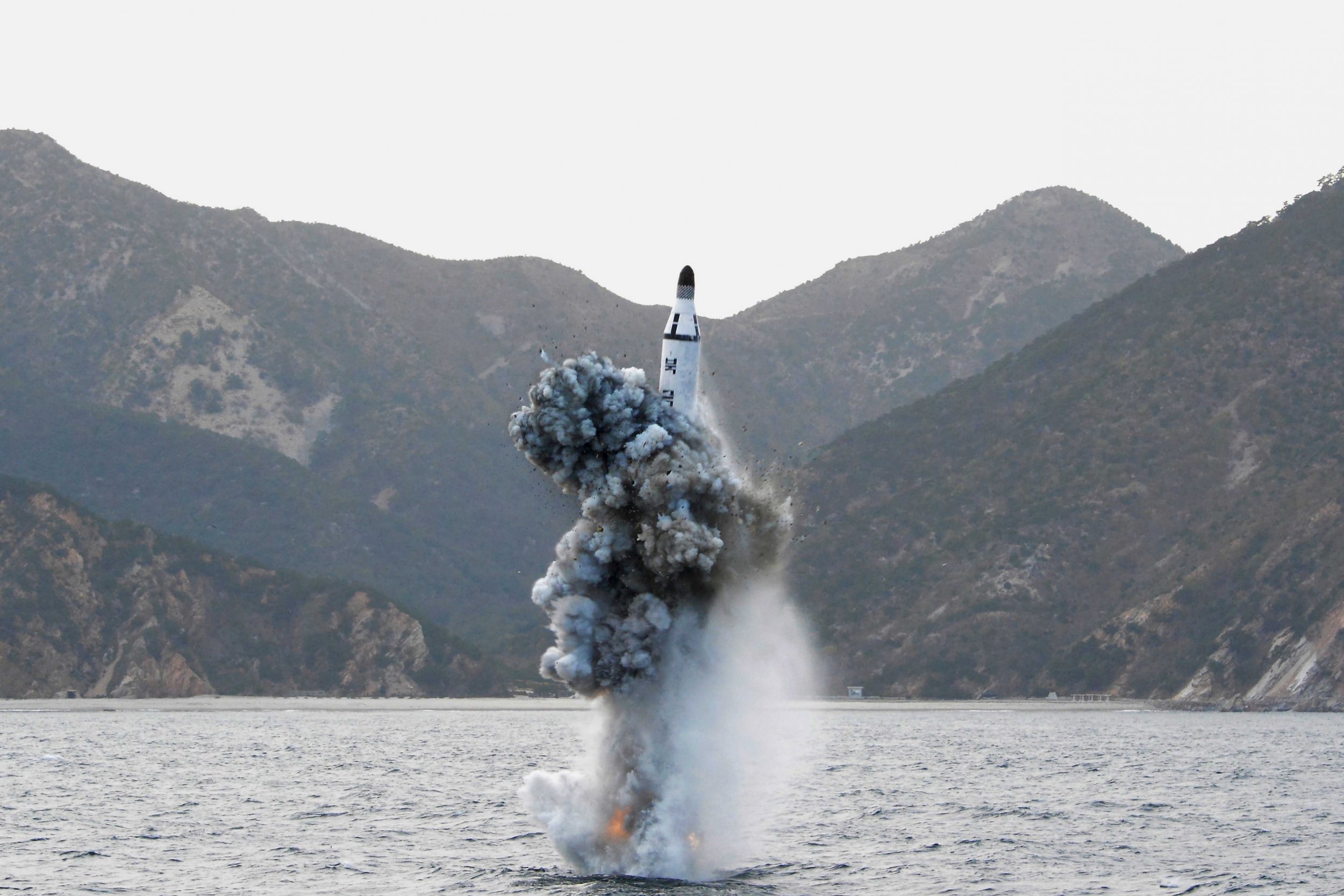 A North Korean test rocket launch crashed just moments after taking off on Thursday, the second such failure in weeks, the South Korean Defense Ministry said.
The rocket was fired from near the northeastern coastal town of Wonsan in North Korea but crashed just seconds after the takeoff attempt, a South Korea Defense Ministry official told the Associated Press. It is unknown if the projectile crashed on land or sea.
The South Korean Foreign Ministry responded to the launch calling it another provocation on the peninsula and pledged to heighten international pressure against the pariah state, despite an already-crippling U.N.-backed international sanctions regime in place against Kim Jong-un's regime.
The test-fire was a suspected launch of a Musudan rocket, the second this month, with the other taking place on April 15, the same day as the birthday of the country's founder Kim Il-Sung.
The rocket has a range of 3,500 kilometers, or 2,180 miles, putting its regional neighbours in the crosshairs of Pyongyang. Before the two launches, the North had never tested a Musudan rocket, only displayed them.
The failure to launch the rocket for the second time is an embarrassing setback for Kim, as he regularly uses bellicose rhetoric to threaten the South but the military's actions rarely match his words.
The failed launches also come ahead of a meeting of his ruling Workers' Party, the biggest political meeting to take place in the country, on May 6.
This may not be the only gesture planned by the North, however. With more than one week to go to the congress, and in light of these recent failures, Kim may order another symbolic military act. In March, he requested that the military conducts further tests of missiles that have the ability to carry nuclear warheads and in the first two months of the year, ordered a nuclear test and another ballistic missile test.
On the same day as the failed launch, Chinese President Xi Jinping told a grouping of Asian foreign ministers that he would not allow conflict on the Korean Peninsula.
"As a close neighbour of the peninsula, we will absolutely not permit war or chaos on the peninsula. This situation would not benefit anyone," Xi said in a speech on Thursday.