South Korea Parliament Votes to Impeach President Park Geun-hye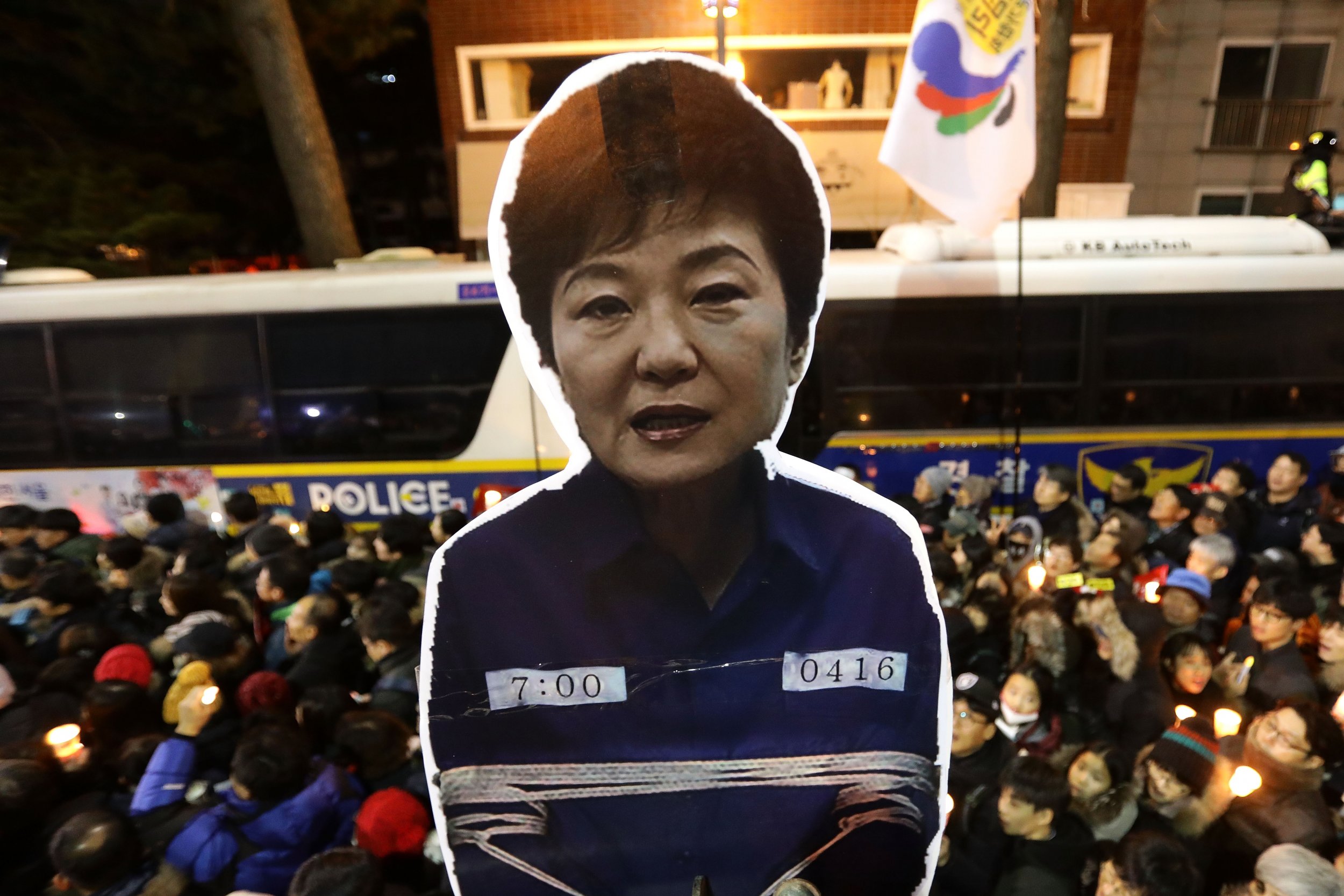 South Korea's parliament has voted to impeach President Park Geun-hye following allegations of corruption that have prompted mass protests.
Friday's vote saw 234 lawmakers vote in favor of the motion, with 56 voting against, the BBC reported. Park's powers now pass to the prime minister and the country's constitutional court has six months to deliberate on whether to uphold the decision and remove Park from her post.
The president has been at the center of a corruption scandal involving her close friend Choi Soon-sil. Park has been accused of seeking Choi's counsel and allowing her friend, who does not hold public office, to influence government affairs.
In recent weeks, thousands of South Koreans have taken part in protests, calling for Park to be removed from power. Should the constitutional court uphold the decision, Park would become the first South Korean president to be impeached since it became a democratic country in 1988.
Park has apologized several times for the scandal, but the magnitude of the vote means that even some members of her own Saenuri party voted to impeach her in the secret ballot. She is now suspended from her position pending the constitutional court decision.
Park is the first female president of the country. Her father was a former military ruler who seized power. In 2012, Park apologized for human rights abuses committed under her father's rule.