South Korea Prepares For Worst At World Cup Parties After Halloween Tragedy
South Korea plans to deploy a massive police presence for a World Cup "cheering event" set to take place in its capital city Seoul on Thursday in the wake of a Halloween crowd crush tragedy several weeks prior.
The event will take place in Gwanghwamun Square in downtown Seoul, and is expected to draw about 15,000 people, UPI reported. South Korea's National Police Agency said in a release that riot police and special forces would be dispatched to the area to "maintain order", manage the crowds and conduct anti-terrorism activities, according to an English translation.
South Korea is set to face off against Uruguay on Thursday in what will be its kickoff at the World Cup, which is being hosted by Qatar. The roughly month-long tournament began on Sunday and is scheduled to last through December 18.
The expected massive gathering in Gwanghwamun Square will take place as South Korea continues to contend with the aftermath of a Halloween festivities crowd crush in Seoul's Itaewon nightlife district late last month that left more than 150 people dead. South Korean authorities have faced criticism for what they've acknowledged were "inadequate" crowd control measures for the estimated 100,000 people that flocked to the district to celebrate the holiday, Al Jazeera reported.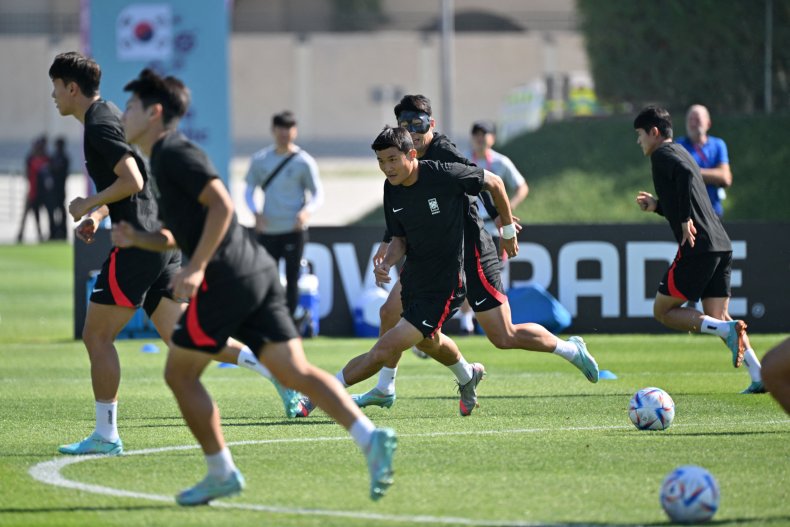 National Police Commissioner General Yoon Hee-keun told reporters after the disaster that he would do his best to "make sure such a tragedy as this does not occur again." He also said that police were conducting rapid and rigorous investigations in order to learn more about and explain the deadly incident.
During the cheering event in Seoul on Thursday, the venue itself will be divided into sections in order to disperse the crowds while an observation team will monitor the situation in real-time to make sure that the crowds are not too concentrated and are being properly managed, the National Police Agency said in the release.
The agency also said that it was preparing for when the event comes to an end when crowds will likely move en masse to exit the area. Exit routes from the square will be "divided by zone," and riot police will also be dispatched to manage crowds that gather after the cheering event in entertainment districts that are close by, the release said.
Overall, 600 police officers will be dispatched to help manage the crowds, UPI reported.
"We wish the Korean national football team good luck, and ask the citizens to actively cooperate with the police's order maintenance guidance and control so that the street cheering can be held safely," the agency said in a statement, according to an English translation.
Newsweek reached out to South Korea's Ministry of the Interior and Safety for comment.