South Korea Presidency Admits to Mass-Viagra Purchase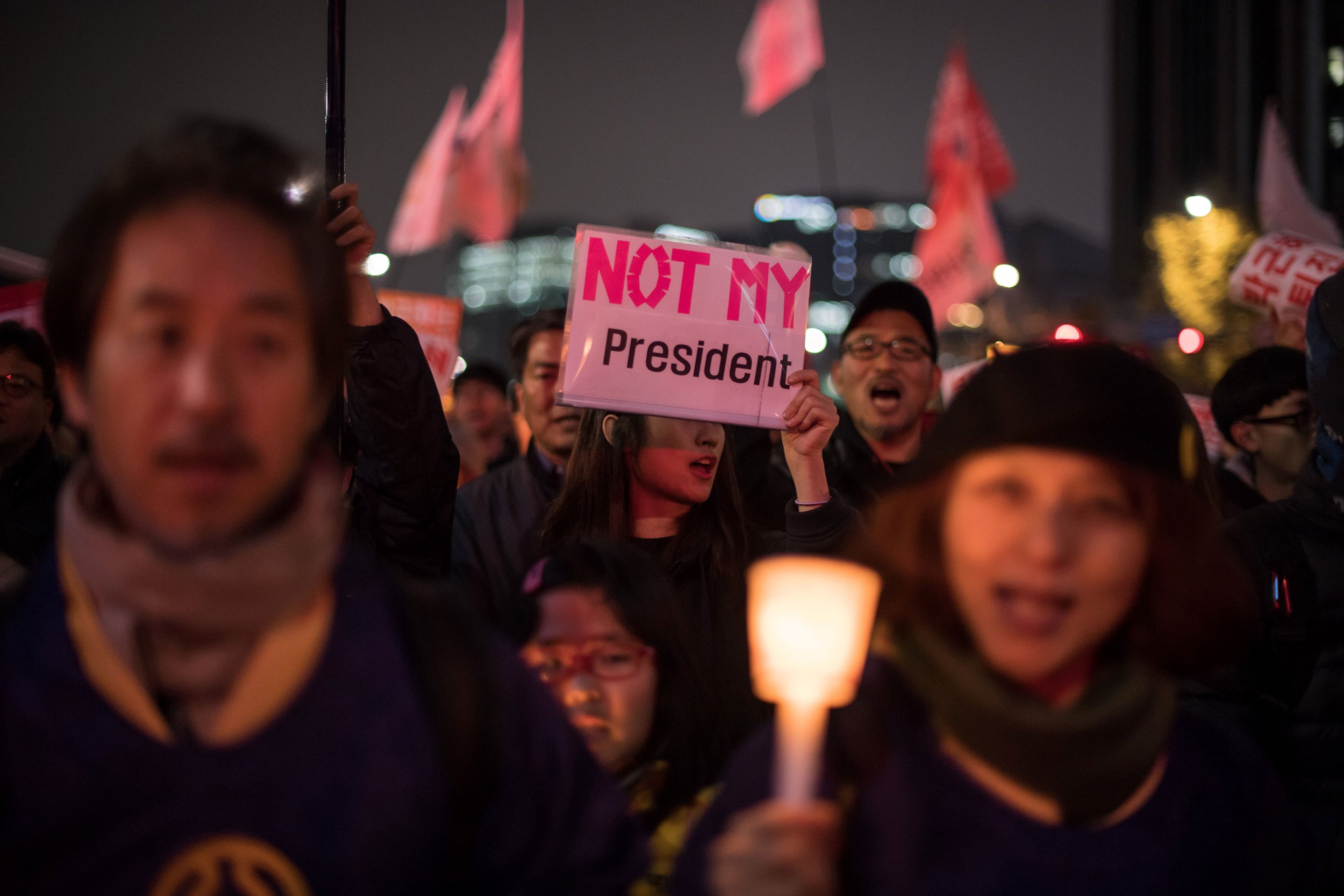 The office of embattled South Korean President Park Geun-hye has confirmed a mass-purchase of Viagra pills, but said the medication was intended to treat altitude sickness for the president and her staff.
An opposition MP originally claimed that Park's office had bought large quantities of the drug—which is usually associated with treating erectile dysfunction—after which 'Viagra' became the most-searched term online in South Korea, Reuters reported Wednesday.
According to opposition MP Kim Sang-hee, the presidency purchased 364 pills in December 2015, including 60 blue Viagra pills and a generic version of the drug.
Park's spokesman Jung Youn-kuk confirmed the purchase but said that the pills had been purchased to treat altitude sickness for presidential staff during a trip in May to Ethiopia, Kenya and Uganda—the capital cities of which are all at high altitude.
"We bought them, but they were left unused," Jung told reporters.
Researchers have previously claimed that Viagra can have a mild impact on treating severe altitude sickness. The drug relaxes blood vessels and allows blood to flow more freely, which can counter the effects of high altitude, where the lack of oxygen can cause vessels to constrict, particularly in the lungs.
The issue comes on the back of widespread protests in South Korea calling for Park to step down after allegations that she allowed a close friend, Choi Soon-sil, to influence government affairs.
Park has since publicly apologized for seeking Choi's counsel, and offered to work with the parliamentary opposition to form a new cabinet, but opposition parties and some members of the government are reportedly preparing to try and impeach her.