South Korea Ready to Shoot Down Drone Bomb Attack at Winter Olympics Venue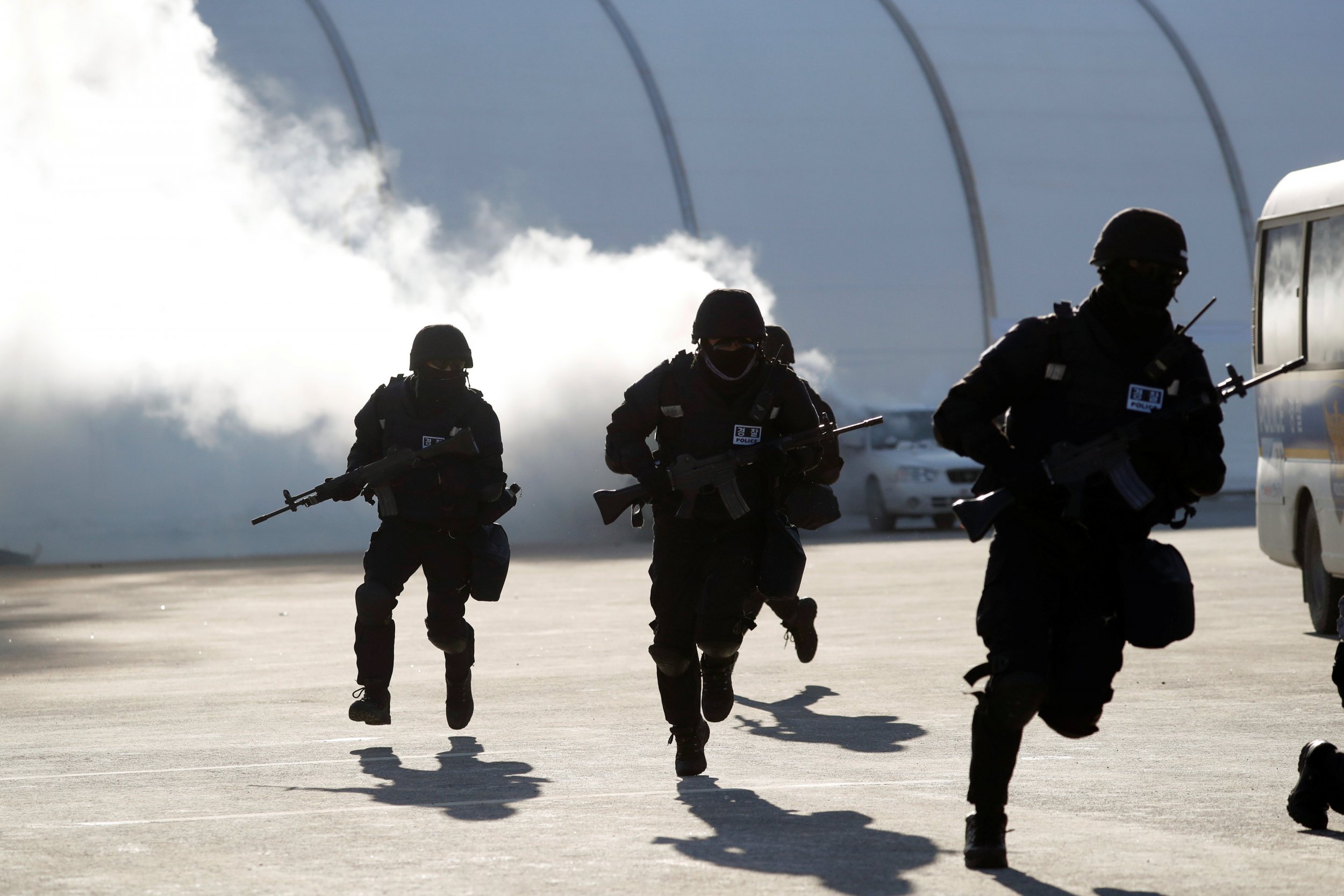 South Korean forces practiced their response Tuesday to possible attacks on the Winter Olympics. The forces prepared for a range of scenarios, from a hostage situation and a vehicle-ramming to a drone dropping a bomb over a bus full of athletes, at the event's venue in Pyeongchang.
More than 400 security and emergency personnel, including police and firefighters, participated in the drills, held ahead of the Games' opening ceremony on February 9 at the Pyeongchang Olympic Stadium, located around 50 miles away from the demilitarized zone (DMZ) border separating North and South Korea.
As part of the drills, a Special Weapons and Tactics (SWAT) team practiced shooting down a bomb-carrying drone headed for a bus full of athletes and gunning down a person hijacking a bus and attempting to ram it into the stadium, Reuters reported. Officers also practiced removing a chemical bomb.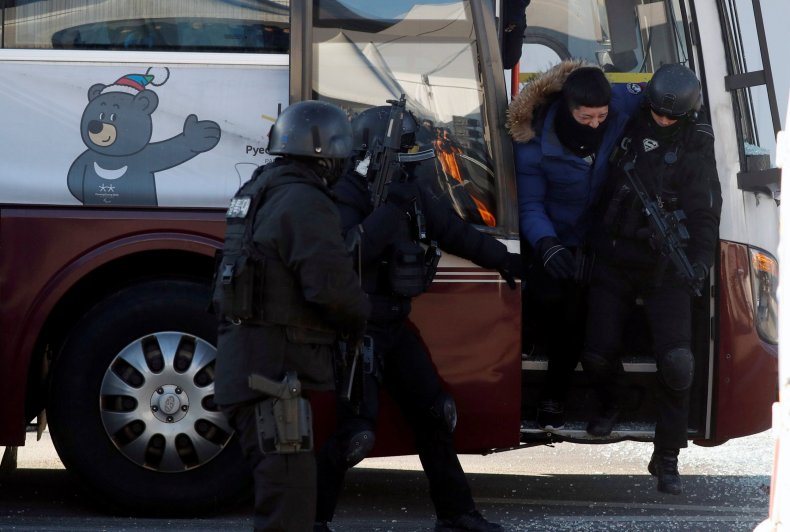 The South Korean Defense Ministry will deploy around 5,000 armed forces personnel to ensure the Games' security, double the amount of those on duty during the 2002 FIFA World Cup, previous reports said, citing official documents and government sources.
The documents also revealed the Pyeongchang Olympics' organizing committee's fears of a hacking attack from North Korea, whose cyber army has previously targeted foreign companies, banks and South Korean government databases.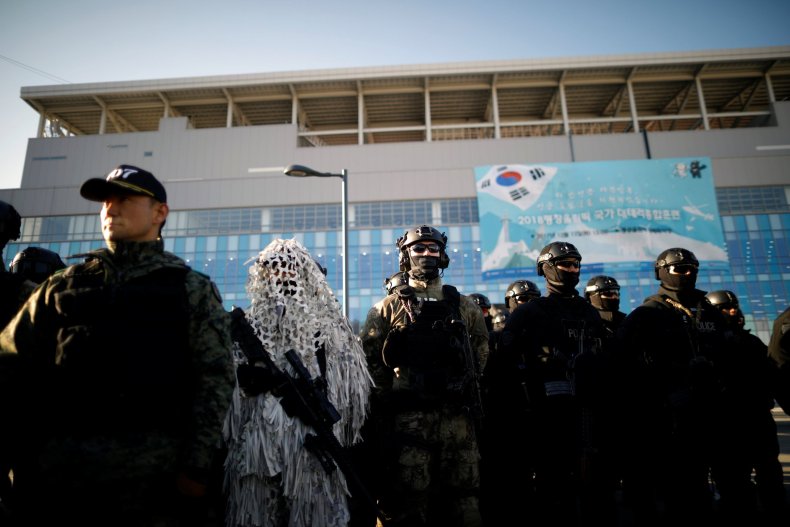 The committee was looking to hire a private cyber security firm and security contractor that could deploy 500 of its staff to operate X-ray scans during the event, earmarking 1.3 billion won ($1.2 million) and 20 billion won ($17.6 million) respectively for the tasks.
"We will search Olympic venues to check for bombs, protect athletes and visitors, and guard against any attempts to assassinate key figures," Jin Jeong-hyeon, a police inspector from the SWAT team, told Reuters.
Heightened tensions between North Korea, the U.S. and its regional allies reignited after Pyongyang tested a more powerful model of intercontinental ballistic missile (ICBM) on November 29, and cast a shadow over the sporting event South Korean President Moon Jae-in had hoped would become an opportunity to "send a message of reconciliation and peace to the world."
U.S. Ambassador to the U.N. Nikki Haley had to clarify previous remarks Sunday about security concerns leaving an "open question" over the participation of American athletes at the Games. Haley told Chris Wallace on Fox News Sunday the U.S. would send a full delegation to Pyeongchang.
"If you look back, we have always talked about security in the Olympics. We have always talked about keeping our athletes safe," she said in remarks quoted in South Korean media and then featured on the Pyeongchang 2018 official website.
"This is no different, and we are looking at the circumstances just to make sure we're doing everything we can. We're at the locations, we're starting to secure the process, but we always look out for the best interests of United States citizens," she added.