South Korea: Samsung Exec to Be Questioned Again Over Bribery Case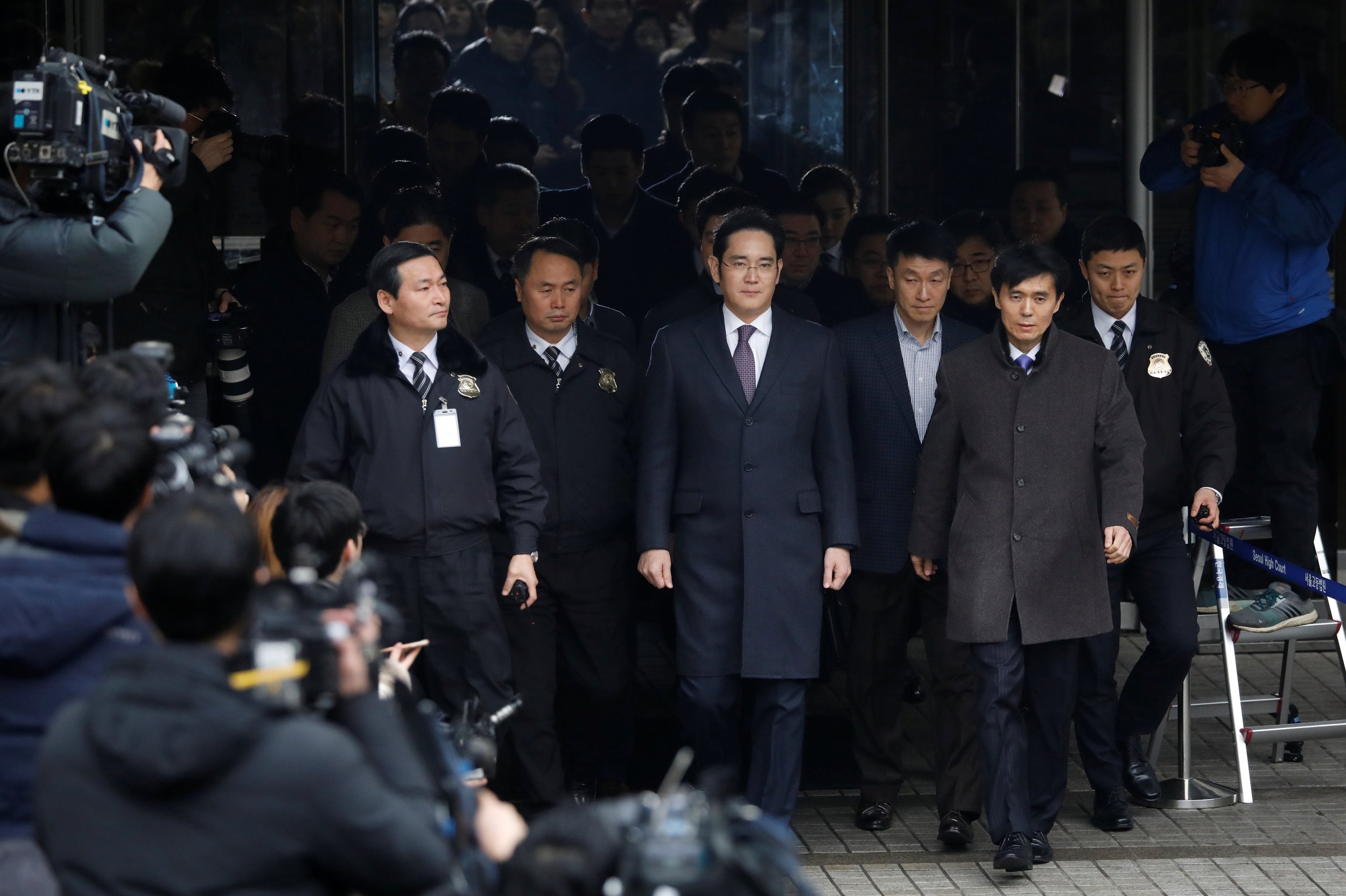 South Korea's special prosecutor said it would again summon Samsung Group scion Jay Y. Lee on Monday to question him on suspicion of bribery, as it investigates a graft scandal that has engulfed the country's president.
Last month, special prosecution officials questioned 48-year-old Lee for more than 22 hours straight, but a court rejected a warrant to arrest him in the inquiry into a scandal that led parliament to impeach President Park Geun-hye.
Lee Kyu-chul, a spokesman for the special prosecutor, told a news briefing the office would decide later, possibly this week, whether to again seek an arrest warrant for Lee after he is questioned on Monday.
The special prosecution team would also question two other executives of Samsung, the country's largest conglomerate, on Monday, the spokesman said.
The special prosecution had investigated further during the three weeks since the court rejected the earlier application for an arrest warrant, the spokesman added.
"We are summoning Jay Y. Lee to check with him on our further findings," Lee, the spokesman, said on Sunday.
A spokeswoman for Samsung Group declined to comment.
Prosecutors have been investigating whether Samsung pledged to provide 43 billion won ($37.54 million) to a business and foundations backed by President Park's friend, Choi Soon-sil, in exchange for support by the state pension fund for the controversial merger of two Samsung affiliates in 2015.
The funding included sponsorship for the equestrian career of Choi's daughter, who is under arrest in Denmark, after being sought by South Korean authorities.
Samsung and President Park have denied the bribery accusations.
South Korea's Constitutional Court is hearing arguments in its case to decide whether to uphold parliament's impeachment of Park, who has been stripped of her powers pending the verdict.
The two executives who also face questioning are Park Sang-jin, a Samsung Electronics Co Ltd president and Hwang Sung-soo, a senior company official.
Both are also office-bearers of the Korea Equestrian Federation and have previously been questioned in the case.