South Korea Sends Stranded North Korean Fishermen Home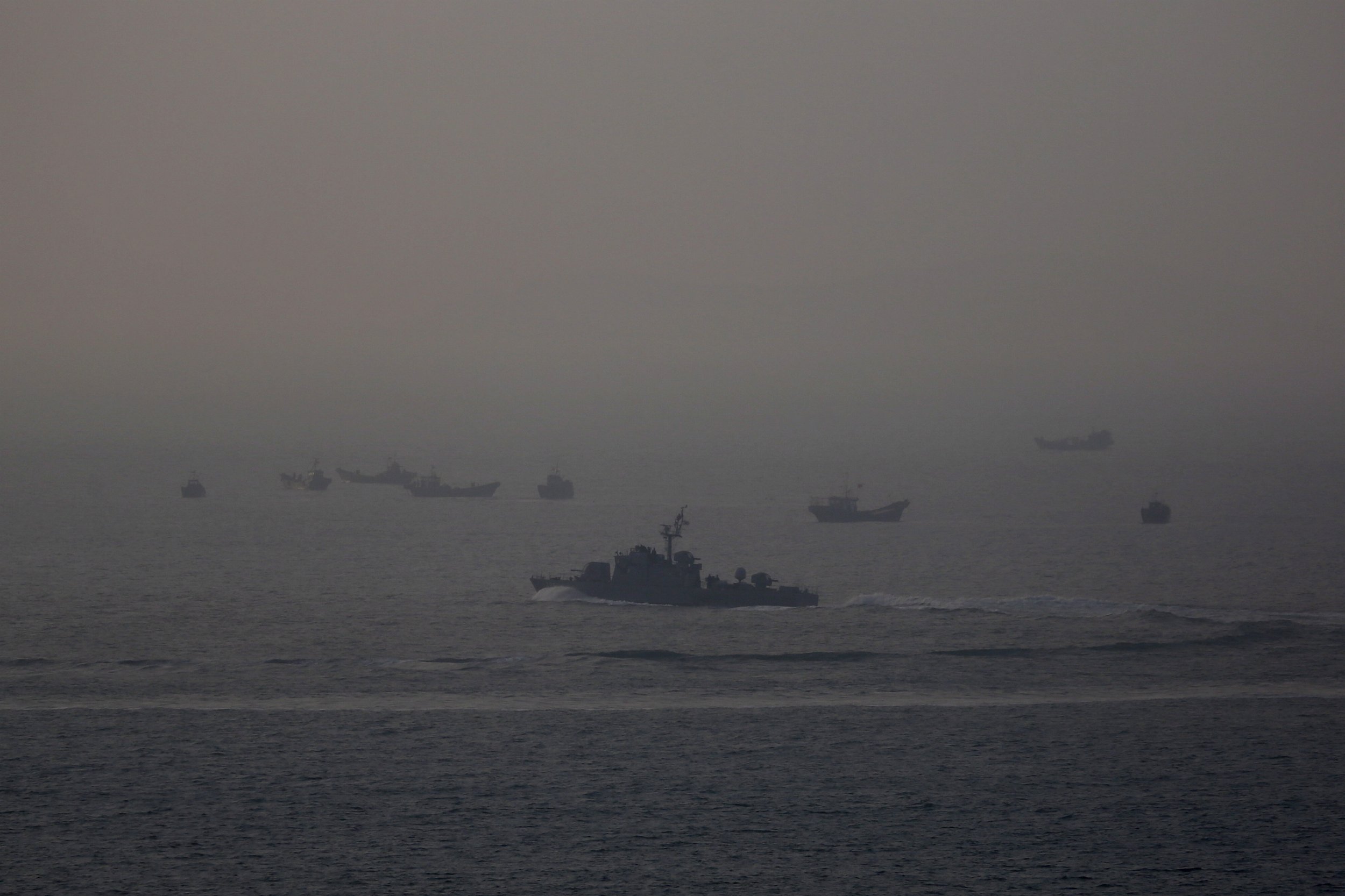 Eight North Korean fishermen found drifting at sea in South Korea last week have been sent home, the South Korean government confirmed on Monday.
The sailors apparently drifted away from North Korea's east coast and were stranded at sea in three boats for several months, according to the BBC, before being intercepted by South Korea last week.
Jeong Joon-hee, South Korea's Unification Ministry spokesman, announced on Monday that all eight survivors were handed over to the North Korean government across the so-called Northern Limit Line (NLL) in the Japan Sea, known as the East Sea in Korea.
"Two North Korean patrol ships and two tugboats appeared near the NLL, and the sailors were sent to the North," he said during his Monday press briefing.
Seoul had to resort to using loudspeakers to pass news of the North Korean fishermen across the border as the North Korean government cut inter-Korean communications when businesses from the South were pulled out of the jointly run Kaesong industrial zone in February.
The South Korean ministry said that at least one man on board the vessels had died of starvation, while some of the survivors were suffering from frostbite. All eight survivors had expressed a wish to return to the north, the ministry said.
This was the the first such repatriation since three stranded North Korean fishermen were sent back last December.