South Korea Permits Screening of North Korean Films Amid Diplomatic Thaw
South Korea will allow the screening of North Korean movies at a film festival, in what appears to be an ongoing warming of Seoul-Pyongyang relations.
The two nations have banned all cross-border civilian contact that is not authorized by both governments since the Korean War, which ended in 1953, according to The Japan Times. This time, however, the countries are showing another breakthrough in recent positive developments. The permitted exceptions include a 2016 drama and a romantic comedy, according to news agency Agence France-Presse.
Six short movies and three full-length films will be shown at the Bucheon International Fantastic Film Festival, which begins on Thursday. South Korean organizers also have requested permission to invite North Korean filmmakers and are awaiting government approval before reaching out, AFP reported.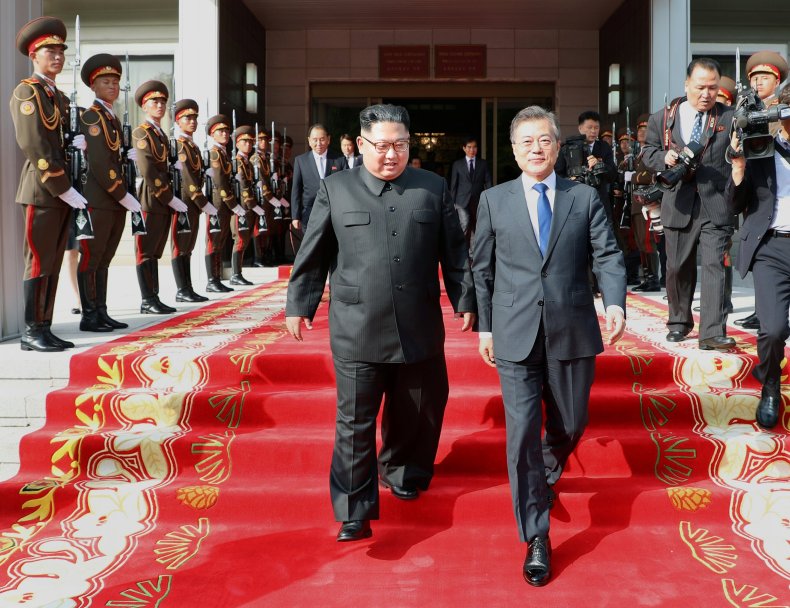 The news agency indicated that "the impoverished North has a vibrant movie industry, though most of its productions are propaganda films extolling the ruling Kim family and its regime."
The diplomatic overtures follow a significant easing of tensions between the two countries in recent months. In January, the nations contacted each other using a hotline that was previously ignored for two years. The following month, North and South Korean athletes marched together under a unified flag at the Winter Olympics in PyeongChang, South Korea, where women from both nations competed together as a united ice hockey team. During the games, Kim Yo Jong, Kim Jong Un's sister, became the first member of the North Korean ruling family to enter South Korea since 1953.
In April and again in May, the North and South Korean leaders met at the Demilitarized Zone.
After the reunion in April, the North Korean leader said that the Koreas "will be reunited as one country." On May 26, the South Korean president crossed the border of Panmunjom, where they discussed the U.S.-North Korea summit that eventually took place in Singapore last month. According to North Korea's KCNA news agency, both parties agreed to "meet frequently in the future to make dialogue brisk and pool wisdom and efforts, expressing their stand to make joint efforts for the denuclearization of the Korean peninsula".
The film-related rapprochement comes on the heels of speculation about what Kim Jong Un actually wants from discussions with the U.S. Experts in Washington believe the North Korean leader is unwilling to give up his nuclear weapons, and they are unclear what he intends to accomplish through discussions with Trump, according to the Washington Post
Last month, U.S. President Donald Trump and North Korean leader Kim Jong Un met in Singapore in a historic summit, but their discussions did not provide substantive progress for broader diplomatic advancements between the two countries.