South Korean Court Set to Rule on President Park's Impeachment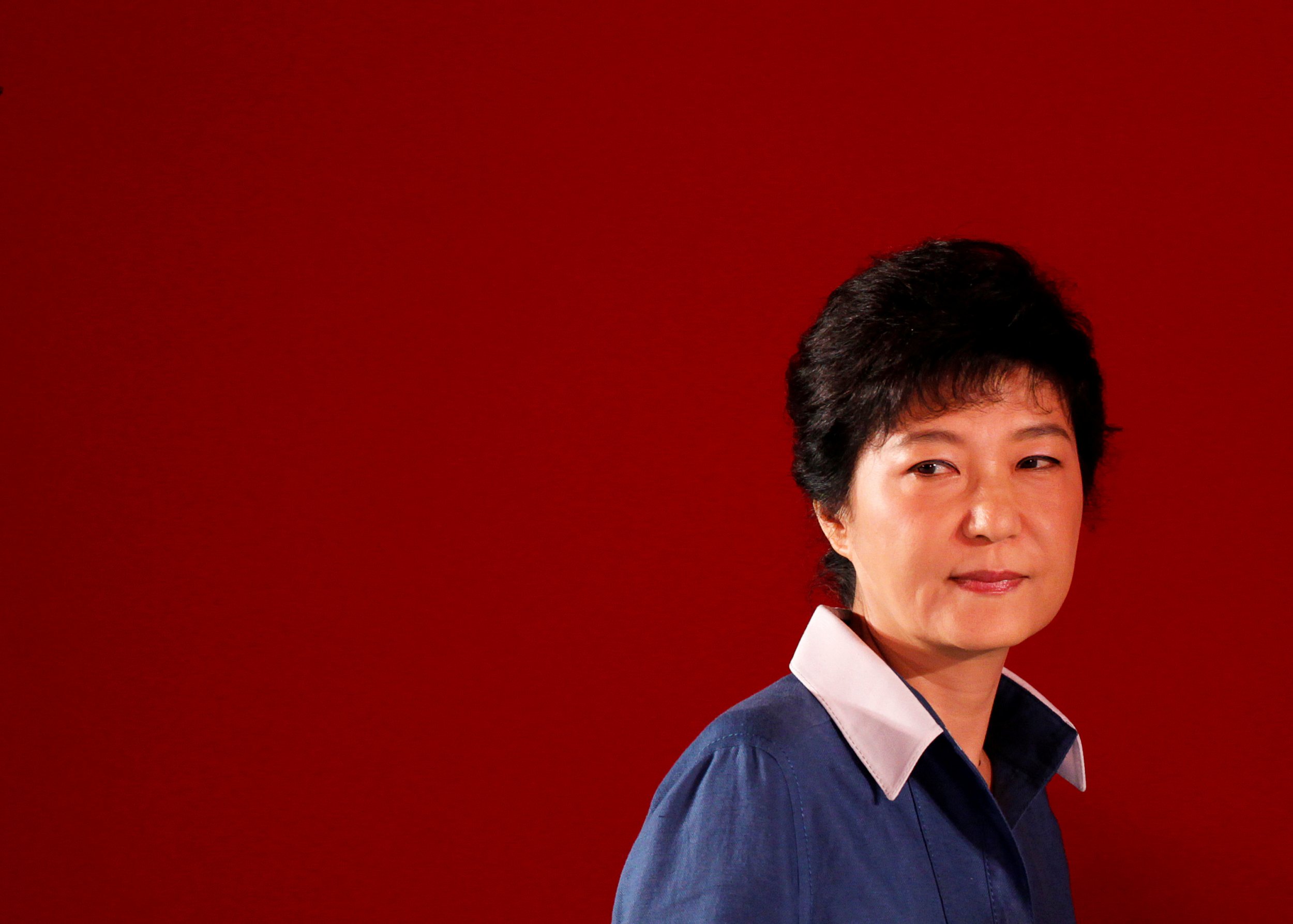 South Korea's Constitutional Court will on Friday deliver a ruling on a parliamentary vote impeaching President Park Geun-hye which could oust her from office and see a snap election within 60 days.
If the court upholds parliament's Dec. 9 vote to impeach Park over an influence-peddling scandal, she will be the country's first democratically elected leader to be forced from power, and an election would likely be called for May.
The court will begin a hearing to deliver its ruling at 11 a.m.
The scandal has preoccupied the country for months, at a time when rival North Korea is pushing ahead with its missile program and tension is brewing with China over a U.S. missile-defense system being deployed in South Korea.
Park, 65, has been accused of colluding with a friend, Choi Soon-sil, and a former presidential aide, both of whom have been on trial, to pressure big businesses to donate to two foundations set up to back her policy initiatives.
She is also accused of soliciting bribes from the head of the Samsung Group for government favors including the backing of a merger of two Samsung affiliates in 2015 that was seen to support the succession of control over the country's largest "chaebol" conglomerate.
Park has denied any wrongdoing.
The scandal has led to weekly protests by tens of thousands of people, not only those who want Park to step down but also her supporters calling for her to stay on in power.
"A historic verdict on impeachment will be handed down," Choo Mi-ae, head of the opposition Democratic Party, told a party meeting on Friday.
"I am confident the Constitutional Court will decide to uphold the impeachment following the public demand."
After weeks of deliberations and hearings, members of the eight-judge team arrived at the central Seoul court early on Friday. The did not speak to reporters.
One of the judges was seen getting out of her car with curlers in her hair.