South Korea Squashes Bill That Critics Say Allow Government to Suppress Media Outlets
South Korea's ruling party announced its intent to squash a controversial "fake news" law that critics argued would inhibit the freedom of the press and could be used to burry critical coverage.
The law would have amended the country's Act on Press Arbitration and Remedies to allow South Korean courts to order damages five times higher than the current penalties imposed upon news agencies found guilty of producing false reports "with intention or gross negligence."
Ranking higher than the United States on the Reporters Without Borders press freedom index, South Korea hosts a strong press industry. However, the country has dealt with the spread of misinformation online and in its newspapers.
South Korean President Moon Jae-in's party looked to issue the bill as part of an ongoing effort to curb misinformation that has seen the liberal party already pass a number of laws. However, with this one, critics felt the potential damages went too far.
"Disproportionate sanctions such as heavy fines can have a significant chilling effect on freedom of expression in South Korea, which is already constrained by criminal defamation laws that should be abolished," Human Rights Watch said in a statement.
Similarly, South Korea's leading opposition party called the proposed law "dictatorial," saying Moon's party could use the new law to suppress unfriendly media attention.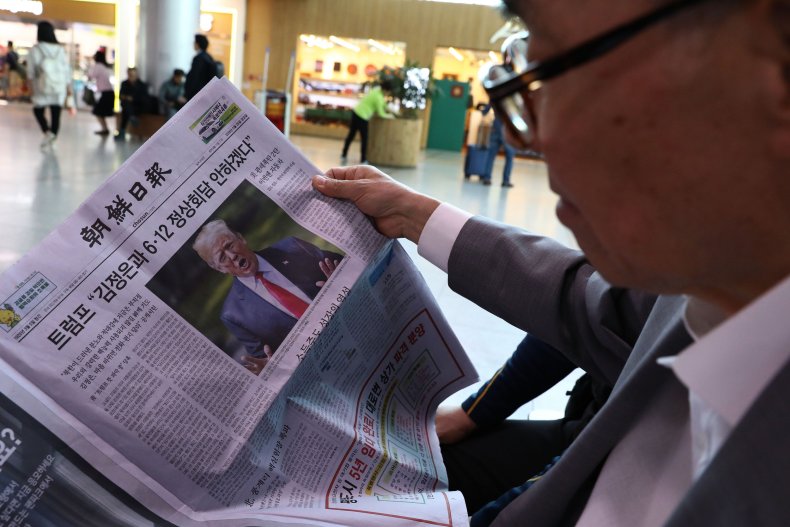 Moon's party said the bill was meant to ensure that media outlets took greater responsibility in verifying their reports to improve news quality and protect individuals from damages incurred through incorrect reporting.
In 2019, Cho Kuk, an ally of Moon and the country's former Minister of Justice, resigned from office after facing allegations that his family business participated in illicit activities and that he and his wife falsified the academic achievements of their daughter. Supporters and critics of Cho accused each other of spreading "fake news" about the situations to sway public opinion.
While the "fake news" bill may be off the table for now, Moon's party stated that they will not be scrapping it entirely and will focus on drafting an improved version of the law.
The party stated that they will create a joint panel with opposition lawmakers to discuss how to improve the legislation and explore ways to combat the spread of misinformation online through platforms like Facebook and YouTube.
"We can no longer pretend that there is nothing wrong when irresponsible news reporting drives businesses to bankruptcy and ruins the lives and reputation of individuals," Song Young-gil, who leads Moon's party, said in August. He said claims that the bill would suppress the press were more or less "demanding the right to publish fake and manipulated news."