State Department Employee and Wife Charged With Selling Counterfeit Vera Bradley Handbags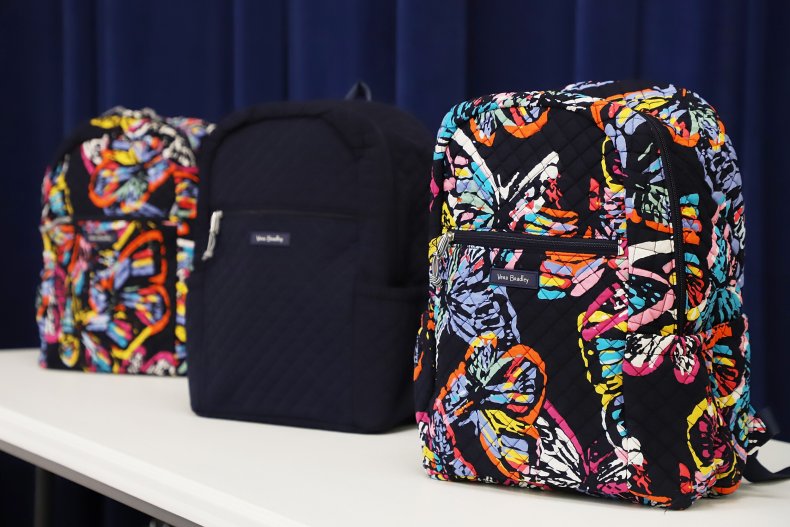 A South Korea-based employee of the U.S. State Department and his wife were arrested on Wednesday after an indictment charged the pair with conspiring to sell counterfeit goods, namely Vera Bradley merchandise.
Gene Leroy Thompson Jr., 53, who worked as an information programs officer at the United States Embassy in Seoul, and his wife Guojiao "Becky" Zhang, 39, were each named in a three-count indictment charging them with violating Vera Bradley's trademark as part of the alleged scheme.
Thompson and Zhang could not be reached for comment. Though presumed innocent, they both face up to 30 years in jail if convicted on all counts.
The indictment alleged that, starting in late 2017, Thompson created vendor accounts on various e-commerce platforms including Poshmark, eBay and Mercari. Furthermore, he used a State Department computer in order to do so, according to the indictment, which allowed him to employ U.S.-based IP addresses.
Thompson allegedly facilitated some parts of the scheme from his desk inside a Sensitive Compartmented Information Facility, which is designed to safeguard classified information.
The State Department did not respond to a request for comment.
One Poshmark account mentioned in the indictment, "beckyondiscount," posted a listing in December 2017 for a "NEW Vera Bradley Triple Zip Hipster Impressionista" handbag, according to the indictment.
A review of the Poshmark vendor account with that handle shows it was created in 2017 and is based out of Nyssa, Oregon. It also lists the University of Mary Washington on the vendor's "About" page.
An archived Spring 2006 version of the University of Mary Washington's alumni magazine, TODAY, contains a profile of a Becky Zhang, a graduate student pursuing an MBA who was raised on a rice farm in China.
The article says that Zhang, whose first name it reveals is Guojiao, married a State Department "administrative officer." Elsewhere in the piece, Zhang describes another business venture she had been engaging in at the time, importing women's purses made at her brother's factory.
The Poshmark account also contains a profile image of a young woman modeling clothing. A reverse search of the image traces it back to a Chinese-language page promoting a brand called Wei Yi.
An unnamed U.S. based co-conspirator mailed the Impressionista handbag to a buyer through a U.S. Post Office in Nyssa, according to the indictment.
"Vera Bradley later determined the item was counterfeit and contained counterfeit trademarks," the charges say.
Vera Bradley is said to have sent the alleged co-conspirator cease-and-desist letters, who then apparently forwarded them via email to Thompson.
Thompson allegedly replied to the email: "OK, I thought this would happen. Stop all shipment."
He was then accused of sending the following message to Zhang: "Take all of the listing for VB down. VB has caught you."
Other accounts were then allegedly created and used to conduct similar transactions.