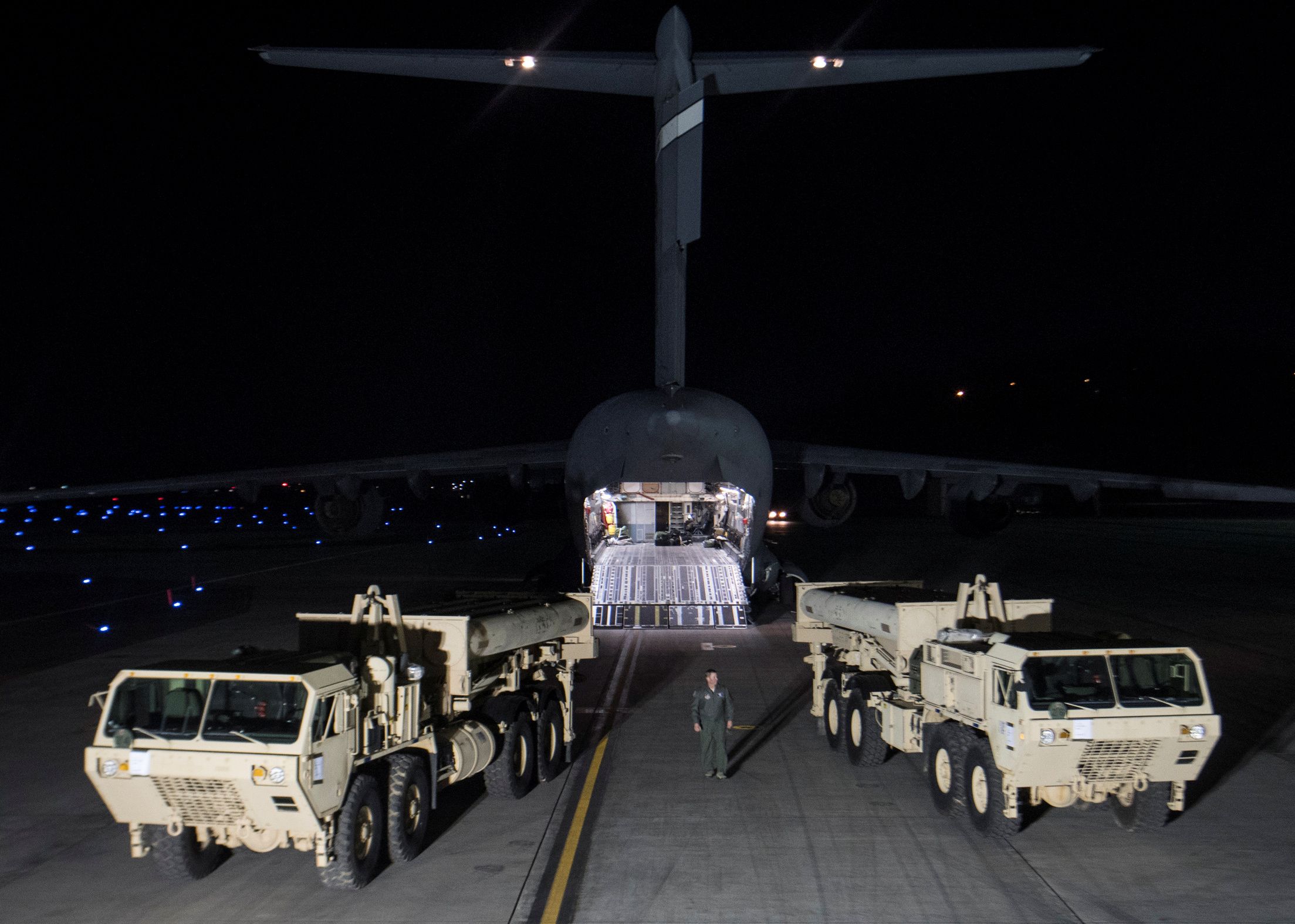 The U.S. military said on Friday it plans to forge ahead with building the THAAD missile defense system in South Korea, separating the issue from a political crisis in Seoul that saw President Park Geun-hye's removal from office on Friday.
The United States started deploying the first elements of its advanced anti-missile defense system in South Korea on Tuesday in response to North Korea's ballistic missile and nuclear tests.
Leading candidates to replace Park have split over THAAD. One prominent opposition candidate called for a review while another recently told Chinese media that THAAD deployment should be called off.
Pentagon spokesman Captain Jeff Davis described THAAD as something that had already been decided upon between both nations and which was fully justified by the North Korean threat. He declined to comment on internal politics in Seoul.
"Leaders change over time, that's not new," Davis told a news conference.
"We made an agreement with the Republic of Korea that this was a capability that they needed ... This is something that is needed militarily. That agreement was reached and we remain committed to delivering on it."
Asked whether the United States would continue shipping THAAD components to South Korea, Davis said "Yes."
Victor Cha, a Korea expert and former White House official now at the Center for Strategic and International Studies in Washington, played down the chances that THAAD would be rolled back.
"If THAAD is deployed prior to the elections and given the North Korean missile threat, I don't think it would be prudent for a new government to ask that it be walked back," Cha said.
U.S. officials told Reuters the system could be operational in several weeks, although the Pentagon has declined to say when it will be up and running.
South Korea's Constitutional Court removed Park Geun-hye from office on Friday over a graft scandal involving the country's conglomerates. The ruling sparked protests from supporters, two of whom were killed in clashes with police outside the court.
Relations with China and the United States could dominate the coming presidential campaign.
Beijing has vigorously protested against the deployment, fearing its radar could see into its missile deployments.
China has curbed travel to South Korea and targeted Korean companies operating in the mainland, prompting retaliatory measures from Seoul.
North Korea missile expert John Schilling, a contributor to the U.S. monitoring group 38 North, said any future South Korean leader would have a hard time objecting to THAAD if it meant jeopardizing the alliance with the United States.
But he noted that South Korea still had leverage.
"THAAD works best when it is operated in conjunction with existing Patriot and Aegis missiles and an integrated command and control system," Schilling said.
"South Korea controls enough of that infrastructure that they could make it not worth the bother for the U.S. to set up a single isolated and poorly-sited THAAD battery."