U.S. and South Korea Warn North Provocation Will Result in 'Swift Punitive Action'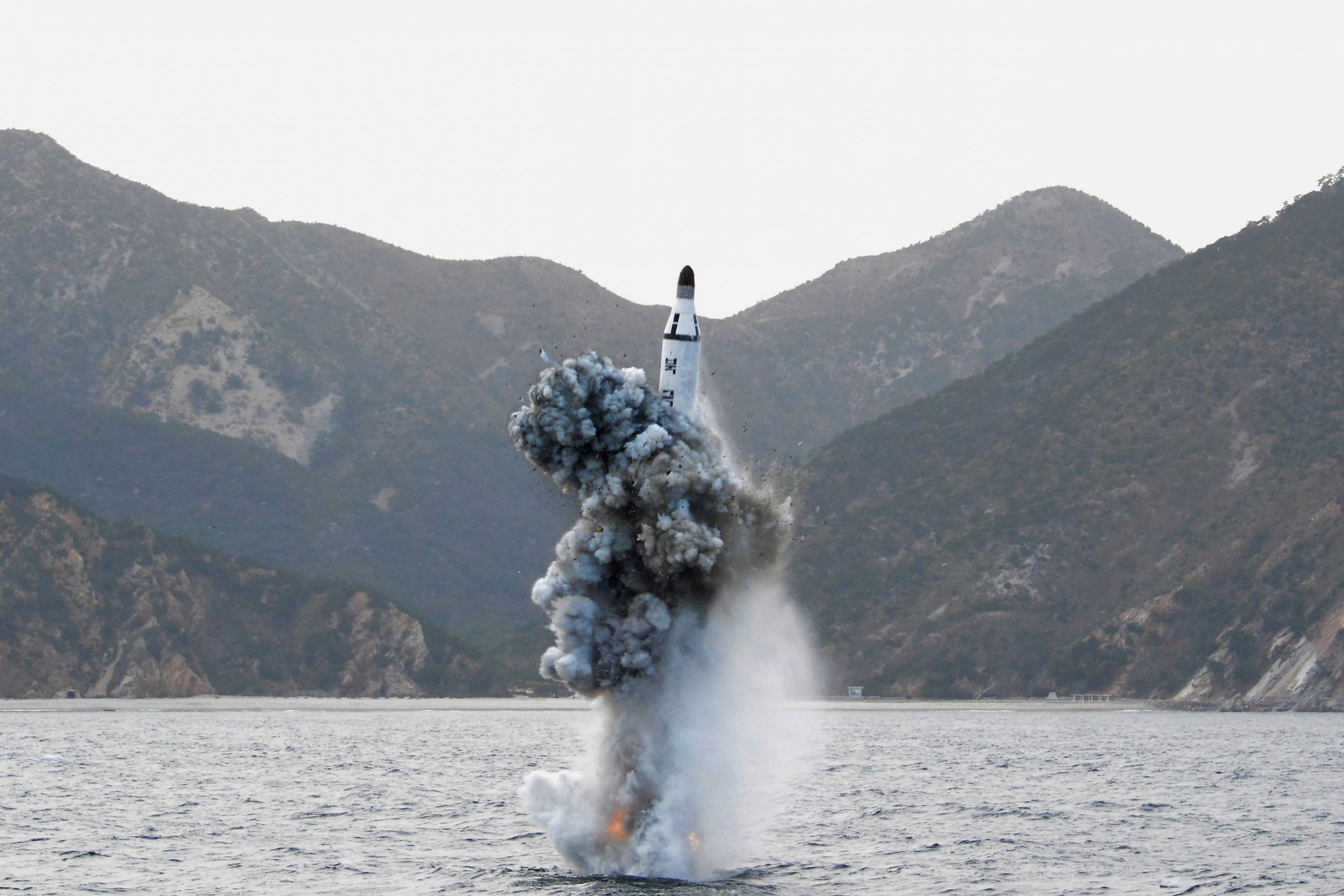 South Korea and the United States agreed on Thursday on "swift punitive measures" against North Korea in the event of further provocation, as a North Korean official vowed it would push ahead with nuclear and missile tests to counter U.S. "hostile acts".
As a standoff escalated over North Korea's nuclear weapons and long-range ballistic missiles, South Korea said the deployment of a U.S. anti-missile defense system was moving ahead effectively a day after angry protests against the battery and fierce opposition from China.
"The two sides pledged that in the event of additional strategic provocation by the North to swiftly take punitive measures including a new U.N. Security Council resolution, that are unbearable for the North," the South's presidential office said after its national security adviser, Kim Kwan-jin, held a phone call with his U.S. counterpart, H.R. McMaster.
The United States and North Korea have stepped up warnings to each other in recent weeks over North Korea's development of nuclear weapons and missiles in defiance of U.N. resolutions.
The North Korean threat is perhaps the most serious security challenge confronting U.S. President Donald Trump. He has vowed to stop the North from being able to hit the United States with a nuclear missile and Vice President Mike Pence last week stressed that the "era of strategic patience" was over.
Though it has warned "all options are on the table", Trump's administration said on Wednesday it aimed to push North Korea into dismantling its weapons programs through tougher sanctions and diplomatic pressure, and it remained open to talks.
Secretary of State Rex Tillerson, Defense Secretary Jim Mattis and Director of National Intelligence Dan Coats described North Korea as "an urgent national security threat and top foreign policy priority".
The U.S. signal of a willingness to exhaust non-military avenues came as the USS Carl Vinson aircraft carrier group approached Korean waters, where it will join the USS Michigan nuclear submarine.
North Korea , which conducted its biggest ever artillery exercise to mark the 85th anniversary of its military's creation on Tuesday, says it needs to develop weapons to defend itself from U.S. aggression.
A North Korean official speaking on CNN said the country would not be influenced by outside events.
"As long as America continues its hostile acts of aggression, we will never stop nuclear and missile tests," said Sok Chol Won, director of the North 's Institute of Human Rights at the Academy of Social Sciences.
North Korea's official Rodong Sinmun newspaper said it was "entirely because of the U.S." that global denuclearization had not materialized.
"So U.S. officials should know this clearly and feel responsible, not play with their beaks thoughtlessly," it said.
South Korea on Wednesday moved parts of a U.S. "Terminal High Altitude Area Defense", or THAAD, missile defense system to its deployment site, on what had been a golf course, about 250 km (155 miles) south of the capital, Seoul, signaling a faster installation of the system.
Several hundred South Korea n villagers protested near the site, hurling water bottles at vehicles moving the parts in.
The top U.S. Commander in the Pacific, Admiral Harry Harris, said on Wednesday the THAAD system would be operational "in coming days" bolstering the ability to defend the U.S. ally and the 28,500 U.S. troops stationed there.
South Korea 's Defence Ministry, asked if the THAAD unit would be undergoing trials, said the deployment had progressed further than it and the United States had earlier indicated.
"No, not a trial operation. The capability that's been deployed by the United States and South Korea now means that if North Korea provokes, it is a capability that can respond," ministry spokesman Moon Sang-gyun told a briefing.
A photograph taken of the site showed a THAAD interceptor on the back of a mobile launcher erected and pointed skywards on green lawn as a military transport helicopter hovered nearby.
The United States and South Korea agreed last year to deploy THAAD to counter the North Korean threat.
But China says the system's advanced radar can penetrate deep into its territory and undermine its security and is adamant in its opposition.
The influential Chinese tabloid, the Global Times, run by the Communist Party's official People's Daily, denounced THAAD, saying it undermined China's effort to ease tension on the peninsula.
"South Korea must pay the price for its arrogance. Seoul, by turning the peninsula into a powder keg together with the North, is playing with fire," it said.
The front-runner in South Korea 's May 9 presidential election has called for a delay in THAAD deployment, saying the new Seoul administration should make a decision after gathering public opinion and more talks with Washington.
Moon Jae-in, who is leading in opinion polls, said on Thursday if the North conducts another nuclear test, "dialogue between the two Korea s will be practically impossible for a very long time, and considering the single five-year presidency, it will be difficult to improve ties."