South Korea Waited Two Years for the North to Call Just to Hear Them Say 'No'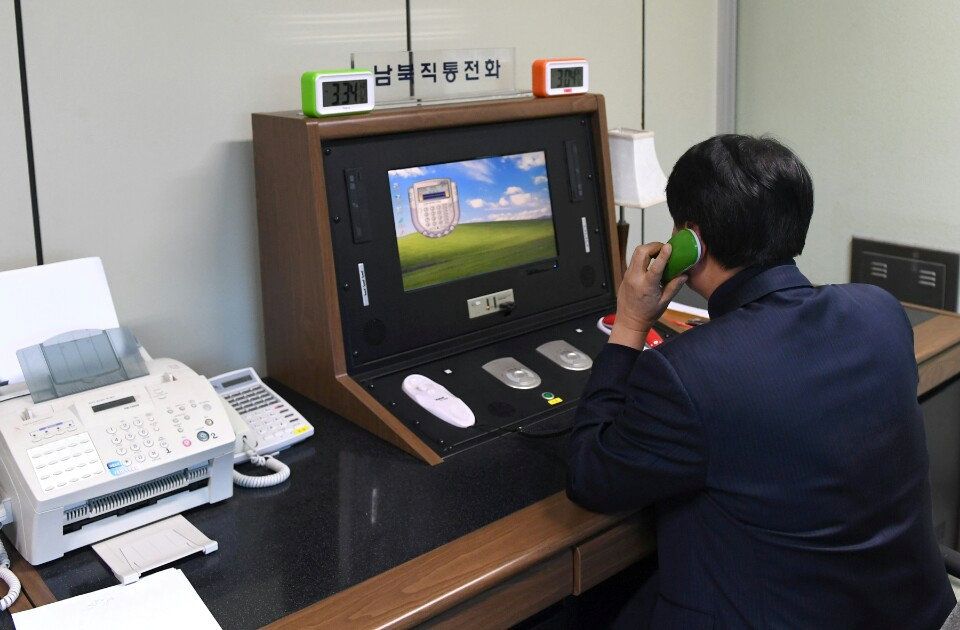 North Korea has called South Korea three times within the 24 hours since leader Kim Jong Un ordered the reopening of the hotline between the two countries.
What the neighbors had to say to each other may disappoint those who looked at this moment as a turning point for the countries, which had not had any direct contact in nearly two years since relations broke down over the North's missile and nuclear tests and the South's decision to close down the jointly run Kaesong industrial complex.
North Korea first called on Wednesday afternoon and the countries' officials spoke for 20 minutes, mostly to ensure the communication system worked properly, according to South Korea's Ministry of Unification. North Korea then called again on Wednesday a few hours later proposing to "call it a day," according to a South Korean ministry official, quoted in the country's news agency Yonhap.
Read more: Japan calls North Korea the biggest threat to the country since World War II
On Thursday, South Korea tried to call first, at 9 a.m. local time (7 p.m. ET). No one replied, but South Korean officials realized the working day may not have begun as North Korean time has run 30 minutes behind Seoul since Pyongyang created a different time zone in August 2015.
North Korea's call came half an hour later. This time, South Korea asked whether they had any news. "No," a North Korean official said, as Yonhap reported, quoting a South Korean unification ministry official. "If there is something to notify, we will contact you," the North Korean official added.
South Korea proposed to hold talks with the North on January 9, a month before the beginning of the Winter Olympic Games in Pyeongchang, located 50 miles south of the inter-Korean border. North Korea has yet to respond to the invitation, despite Kim showing interest in dispatching a delegation to the games in a statement issued by the country's Committee for the Peaceful Reunification on Wednesday.
"We will try to keep close communications with the South Korean side and deal with the practical matters related to the dispatch of our delegation from sincere stand and honest attitude, true to the intention of our supreme leadership," the statement read, quoted by state-controlled news agency KCNA.
South Korea said it remains open to talking to the North, with which it technically remains at war as the 1953 Korean War armistice was never followed by a peace treaty, and officials have said they understand it may take some time for Pyongyang to review the proposal for talks.
"We will wait for the North's reply in a calm manner and review the next steps," the unification ministry said Thursday after the third call.