South Korea Warns of China, North Korea Threats Ahead of National Soccer Games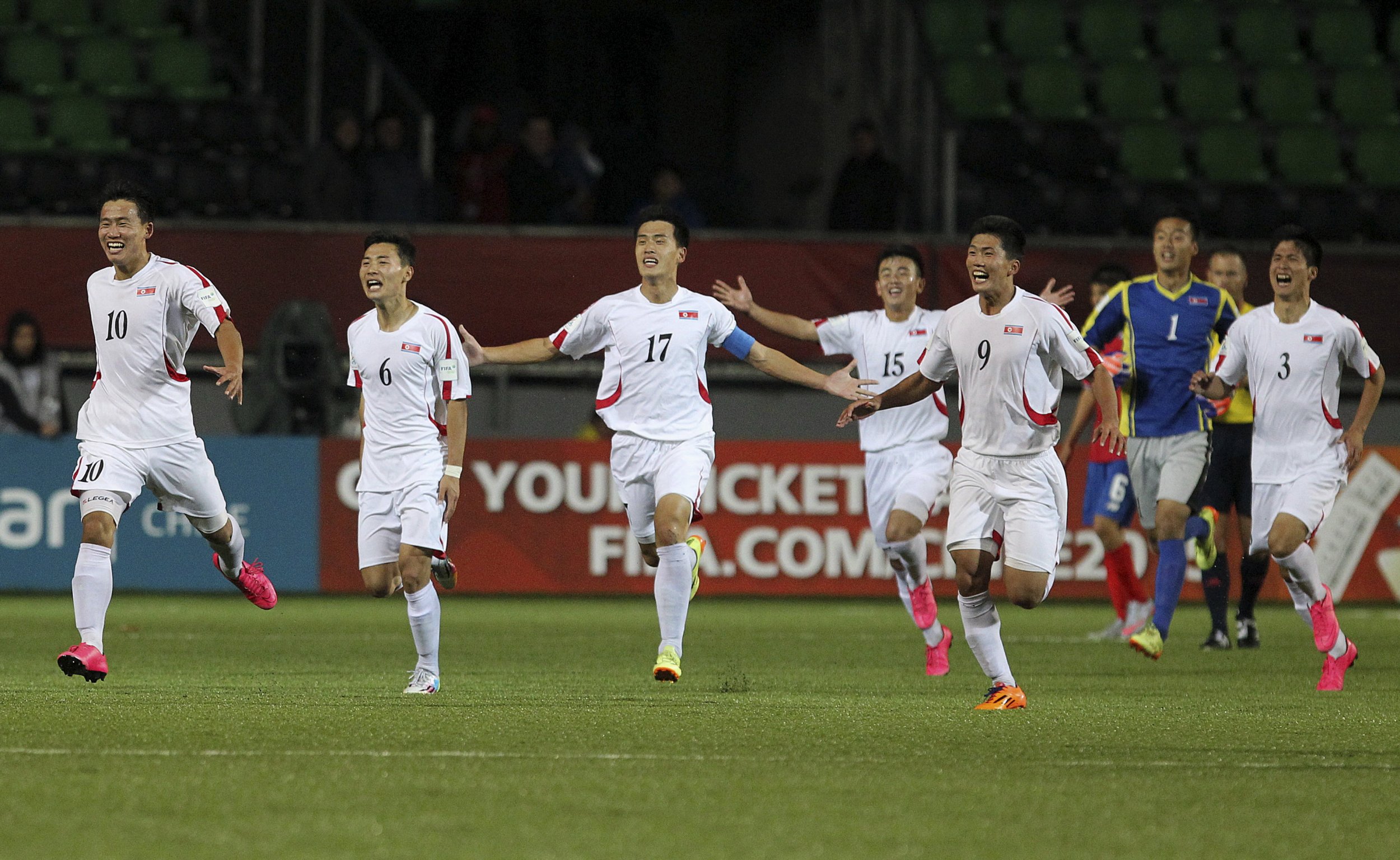 South Korea has issued warnings to its national men's and women's soccer teams ahead of playing games in North Korea and China. Seoul has also asked North Korea to ensure its players will be safe while participating in a qualifying match in Pyongyang next month, Reuters reported Tuesday.
The discussions underscore growing tensions between the Asian powers as North Korea's Kim Jong Un has continued to threaten Seoul and test its nuclear capabilities. China and South Korea have also exchanged tough talk, with Beijing warning in February that Seoul's recent decision to host a U.S. missile-defense system to protect against North Korea would further damage China-South Korea relations.
Seoul's Unification Ministry said Tuesday it was important that North Korea agree to protect South Korean players ahead of next month's AFC Women's Asian Cup qualifier in Pyongyang. The Seoul government must approve the team's trip in part because the nations are still at war from a 1950-1953 conflict.
"The government has asked North Korea to provide written assurances for the safety of South Korean football players," the Yonhap news agency quoted a ministry official as saying.
At least one other Asian nation has taken steps to protect soccer players scheduled to play in North Korea. Earlier this month, Malaysia called off a men's Asian Cup qualifier against North Korea because the game was slated to be held in Pyongyang.
Malaysia has accused North Korea of assassinating Kim Jong Nam, the half-brother of its leader, at Kuala Lumpur International Airport on February 13.
"The assassination of Kim Jong Nam was an act of systematic terror ordered by Kim Jong Un," South Korean lawmaker Kim Byung Kee said in a televised address in February. "The operation was conducted with two assassination groups and one supporting group."
South Korea said Monday that a rocket-engine test over the weekend showed that North Korea was making "meaningful" progress in its efforts to build intercontinental ballistic missiles that can target its enemies.
The South Korean embassy in Beijing, meanwhile, released a safety warning as players were scheduled to participate in a men's 2018 World Cup qualifier in Hunan province Thursday. "South Koreans staying in or visiting China must ensure they cheer on the national team in as orderly a fashion as possible," the embassy's message read. "Please take extra caution not to cause trouble with the Chinese people with unnecessary words or actions."