South Korean Army Captain Conviction for Gay Sex Highlights 'Military Witch Hunt'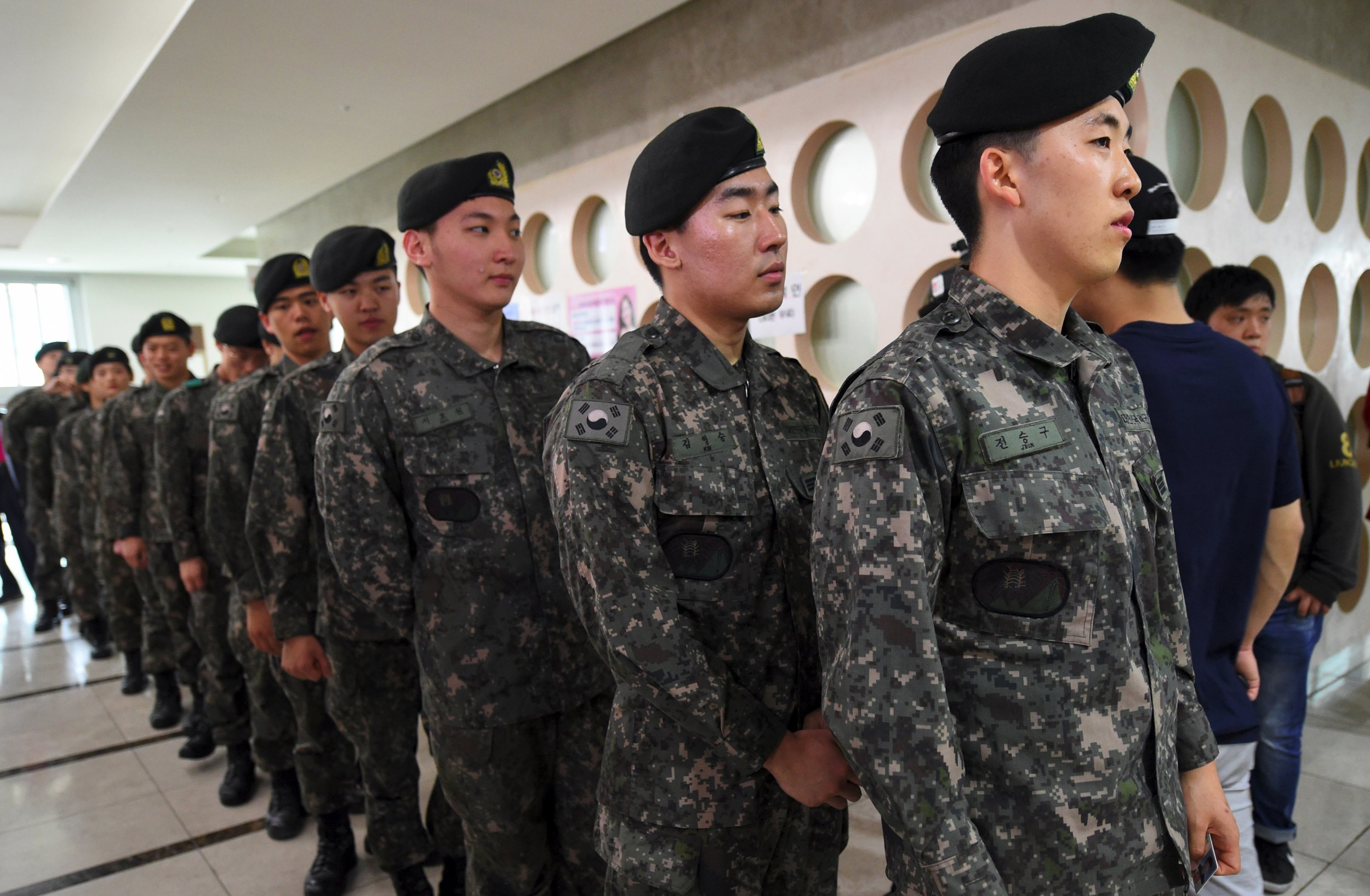 An army captain broke down in the dock after a South Korean military court found him guilty of having sex with another man.
The serviceman—who has not been named—collapsed when he was handed a six-month suspended prison sentence and had to be taken to hospital, The New York Times reported.
Although homosexuality isn't illegal in South Korea, it is forbidden in the armed forces and soldiers engaging in sodomy or "other disgraceful conduct" can be punished with up to two years in prison and a dishonorable discharged.
Human rights group have condemned the ruling and LGBT rights activists protested outside the Ministry of National Defence, The Korean Times reported.
Amnesty International labelled the ruling as a " outrageous military gay witch-hunt " in a statement.
"This unjust conviction should be immediately overturned. No-one should be persecuted based on their sexual orientation, activity or gender identity alone. What counts is their service not their sexuality," said Roseann Rife, East Asia Research Director at Amnesty International.
"The dark shadow of discrimination and hatred suffocates justice" the Center for Military Human Rights Korea, an advocacy group, said in a statement. "The clock of Korean history is going backwards. An army that is not safe for sex minorities can not be safe for heterosexuals."
In April, the Center accused the army of using dating apps to out gay soldiers as well as pressuring soldiers to answer questions about their sexual preferences. The group demanded the resignations of Army Chief of Staff General Jang Jun-kyu for leading the crackdown.
South Korean Army Captain Conviction for Gay Sex Highlights 'Military Witch Hunt' | World