South Korean President on Otto Warmbier's Death: 'I Strongly Condemn Such Cruel Actions by North Korea'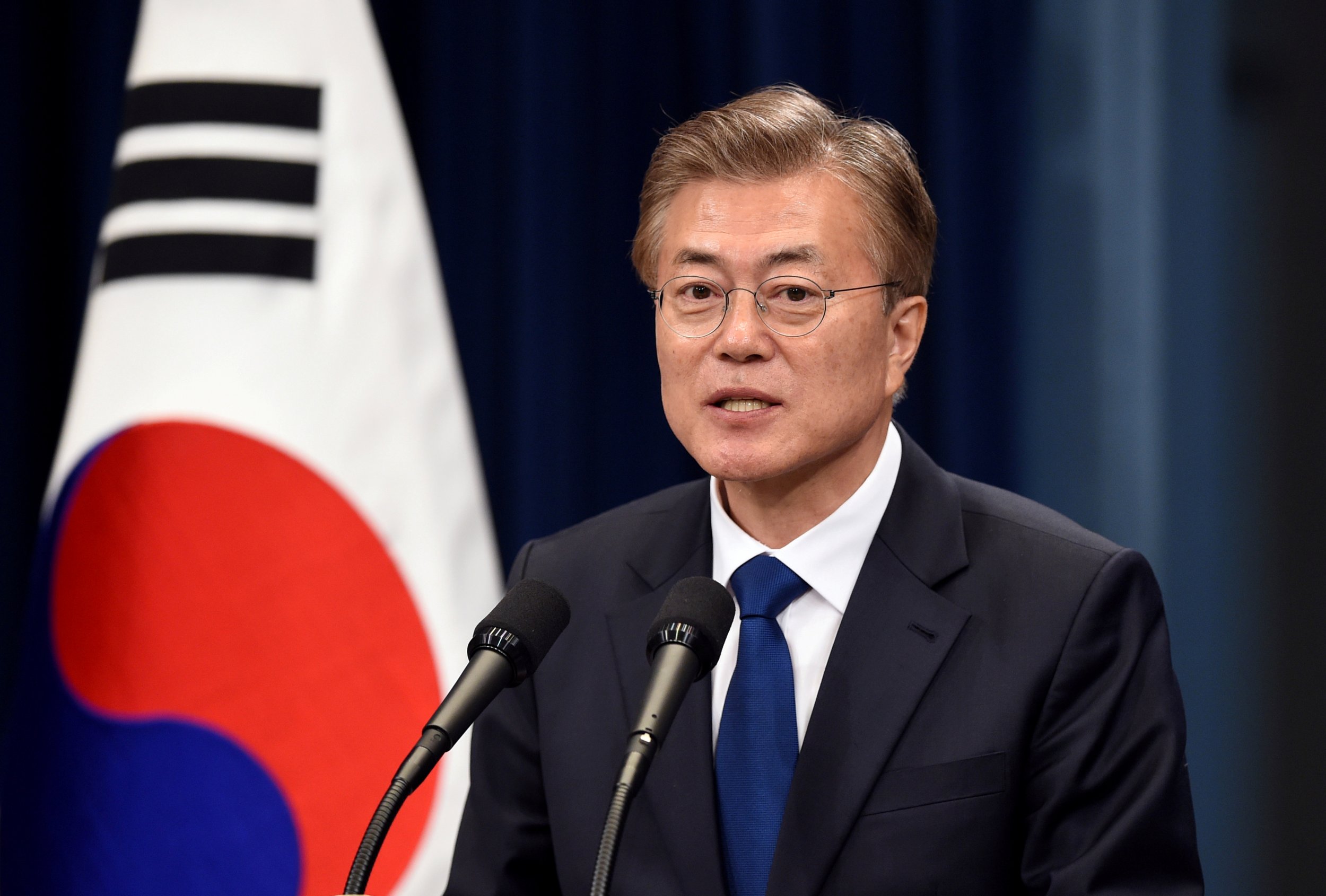 The new leader of South Korea, President Moon Jae-in, has condemned North Korea's "cruel actions" after the death of American Otto Warmbier. The University of Virginia student died Monday, less than a week after his return to the United States following nearly a year and a half of detention in the isolated authoritarian country.
"First of all, I would like to convey my deepest condolences to the bereaved family of Mr. Otto Warmbier and the American people for the sorrow and shock they are suffering through," Moon told CBS This Morning co-host Norah O'Donnell.
"We can make speculations that there were many unjust and cruel treatments to Mr. Warmbier. And I strongly condemn such cruel actions by North Korea," he added. "Even today, there are many Korean nationals and American citizens who are detained in North Korea. I also urge North Korea to return these people to their families."
Warmbier was detained in North Korea in January 2016 and sentenced to 15 years' hard labor for allegedly trying to steal a propaganda sign from his hotel. He is one of at least 16 U.S. citizens who have been detained by North Korea in the past decade, including individual travelers and those who, like Warmbier, arrived on organized tours, according to the State Department. Warmbier was in a coma and reportedly had a severe brain injury when he was released on Tuesday on what North Korea called "humanitarian grounds." At least three U.S. citizens are still being held by the country—Tony Kim, Kim Hak Song and Kim Dong Chul.
President Donald and Melania Trump similarly offered their condolences in a statement released by the White House on Monday. "Otto's fate deepens my administration's determination to prevent such tragedies from befalling innocent people at the hands of regimes that do not respect the rule of law or basic human decency," Trump said. "The United States once again condemns the brutality of the North Korean regime as we mourn its latest victim."
In a statement Monday, Senator John McCain went even further. "Let us state the facts plainly: Otto Warmbier, an American citizen, was murdered by the Kim Jong Un regime. In the final year of his life, he lived the nightmare in which the North Korean people have been trapped for 70 years: forced labor, mass starvation, systematic cruelty, torture and murder," he said. "The United States of America cannot and should not tolerate the murder of its citizens by hostile powers."
O'Donnell asked Moon specifically about McCain's comments and whether he believed that North Korea should be held responsible for Warmbier's death. "This had happened while Mr. Warmbier was in the detention of North Korean authorities," Moon said. "We cannot know for sure that North Korea killed Mr. Warmbier. But I believe it is quite clear that they have a heavy responsibility in the process that led to Mr. Warmbier's death."
Moon was elected in March after his predecessor, Park Geun-hye, was impeached and ousted from office. The son of refugees from North Korea, Moon supports engagement and dialogue with his country's neighbor to the north, with which it has technically remained at war since the 1950s.
"I believe we must now have the perception that North Korea is an irrational regime. Working with such a country, we must achieve the goal of the complete dismantlement of North Korea's nuclear program," Moon said, responding to a question about whether his views on talks with North Korea have changed. "I believe that dialogue is necessary. We were unable to resolve the North Korean nuclear issue through only the sanctions and pressure."
Moon is scheduled to visit the White House on June 29 and 30, the White House announced earlier this month. Even before Warmbier's release and death, Moon and Trump were scheduled to coordinate their positions on North Korea during their meetings.
"I believe that my position is not at odds with the policy of the United States or that of President Trump. It seems to me that President Trump has criticized the failed former policies of his predecessor administrations. And on that point, I have the same view as President Trump," Moon told CBS This Morning. "I believe that first we must vie for a freeze of North Korea's nuclear and missile programs. And then, as a second phase, try to achieve the complete dismantlement of North Korea's nuclear program. And I believe there are voices supporting such a step-by-step approach even within the United States."