Student Who Wandered Into North Korea Thought His Entrance Would Cause a 'Great Event'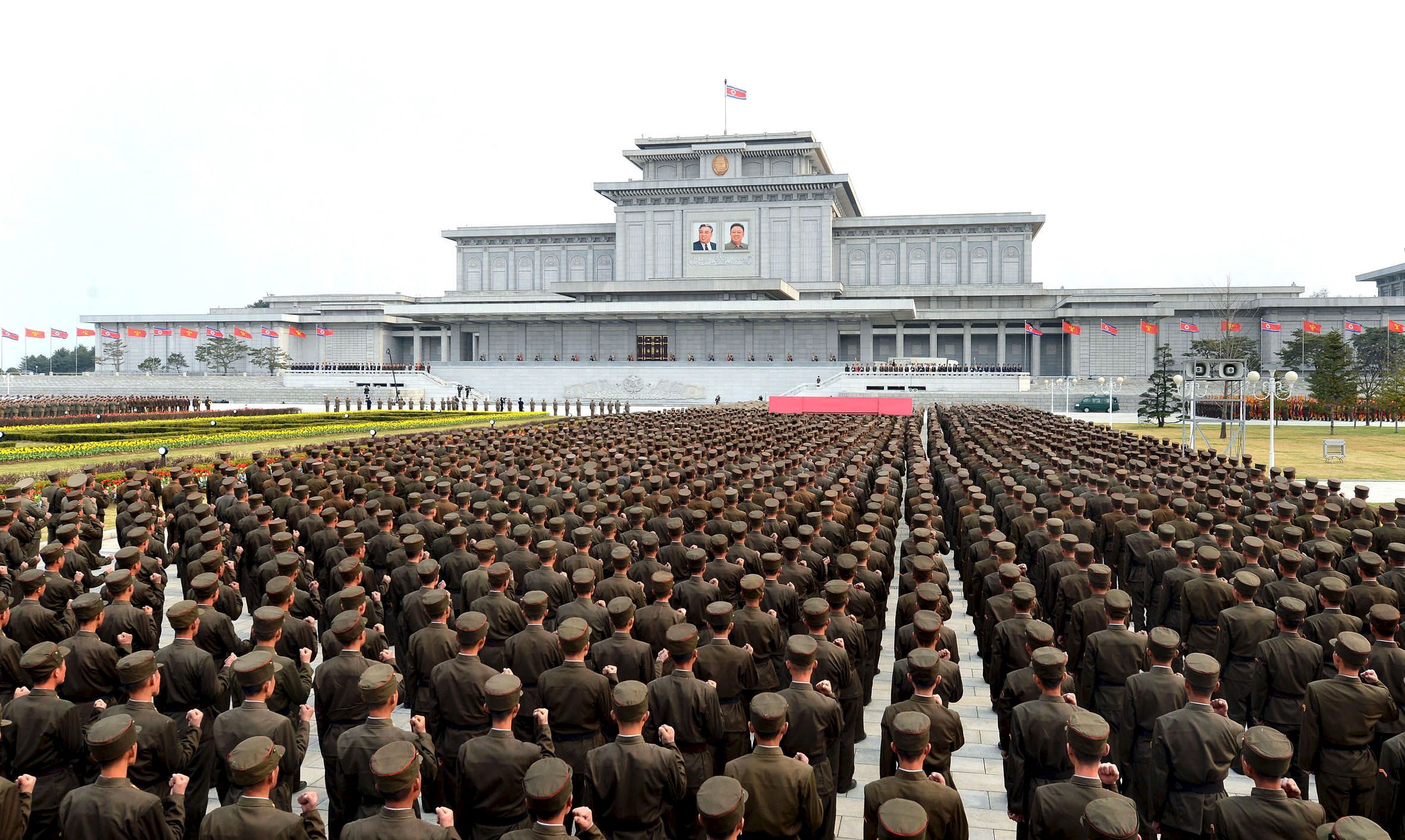 Update | Joo Won-moon, a 21-year-old South Korean student who entered North Korea last month and was promptly arrested, has been allowed to give an interview to CNN. He admitted to the news outlet that he broke the law but said he hoped the generosity of his captors would let him return home.
"I'm willing to accept any punishment," Joo said in the interview, which took place in Pyongyang. Joo said he wanted to be arrested by North Korean authorities when he crossed the border last month into the Democratic People's Republic of Korea (DPRK) from Dandong, China, near the Great Wall.
"I hope that I will be able to tell the world how an ordinary college student entered the DPRK illegally—but, however, with the generous treatment of the DPRK, that I will be able to return home safely," he said.
Joo was arrested on April 22, according to North Korean state media. The North Korean Central News Agency said Joo crossed into the country illegally via the Yalu River and "admitted that his illegal entry was a serious violation" of the country's law. Testimonies from those who have escaped from North Korea often detail severe human rights abuses, including starvation and summary executions. North Korea is second from bottom in the Reporters Without Borders 2014 Press Freedom Index.
Joo, a permanent resident of the U.S. and a South Korean citizen, was living in New Jersey and studying at New York University's Stern School of Business, but he took off a semester to travel across the country. After being unable to find work in California, Joo told CNN, he went to North Korea.
"When we heard the news reports over the weekend, NYU got in touch with the student's family to express our concerns over his welfare and to convey our support," said NYU spokesman John Beckman in an email. "His well-being is in our thoughts and prayers."
NYU has contacted the U.S. State Department and the South Korean embassy about Joo, said Beckman. The university was unaware of his travels, he added.
"I thought that by my entrance to the DPRK—illegally, I acknowledge—I thought that some great event could happen and hopefully that event could have a good effect on the relations between the North and [South Korea]," Joo told CNN.
To get into North Korea, Joo said he had to cross two barbed wire fences and kept walking until he found a river. Joo said he has not been informed about whether he'll face charges and what those charges might be, or if he'll be allowed to contact his family, CNN reports.
Joo told CNN he's being well fed and taken care of. His room has three beds and private bathroom, but he has no phone, Internet or television access.
Little is known about Joo so far. He was born in Seoul and moved to Wisconsin with his family when he was 11. At some point, he also lived in Rhode Island. He said he hasn't been in contact with his parents or the governments of South Korea and the U.S. His CNN interview was the first time he had the chance to communicate to the outside world.
"I understand that I cannot make outside contact because I did enter the country illegally," he said in the CNN interview. "I did commit a wrong act, so I understand that I cannot freely move around because I'm currently a criminal."
South Korea's Unification Ministry, which works for reunification with the North, said it was "extremely regrettable" that Joo had been detained by North Korea without letting his family know. "Our government strongly urges North Korea to repatriate student Joo to his family as soon as possible," said spokesman Lim Byeong-cheol.
Two South Koreans, Kim Kuk-gi and Choe Chun-gil, are also being held in North Korea, after being accused of being spies and "heinous terrorists." They were arrested in March.
In November, North Korea released two high-profile American detainees, Kenneth Bae and Matthew Todd Miller. Both had been accused of subversion. Bae, 46, was held for two years, and Miller, 25, was held for several months.