South Korean World Cup Coach Says 'It's Very Difficult For Westerners To Distinguish Between Asians'
During its training for the World Cup, South Korea's national soccer team tried to outsmart a Swedish spy by switching jerseys because—according to the team's coach—"it's very difficult for Westerners to distinguish between Asians."
The Swedish spy admitted to his actions on Sunday, revealing that he had first posed as a tourist to document information about the team, prior to his country's opening match against the Asian competitors on Monday.
Lars Jacobsson, a member of Sweden's coaching team, initially tried to approach the team's training base directly. But the team quickly grew suspicious and turned him away. He then found a house on an overlooking mountain, from which he could photograph the team's training through a telescope.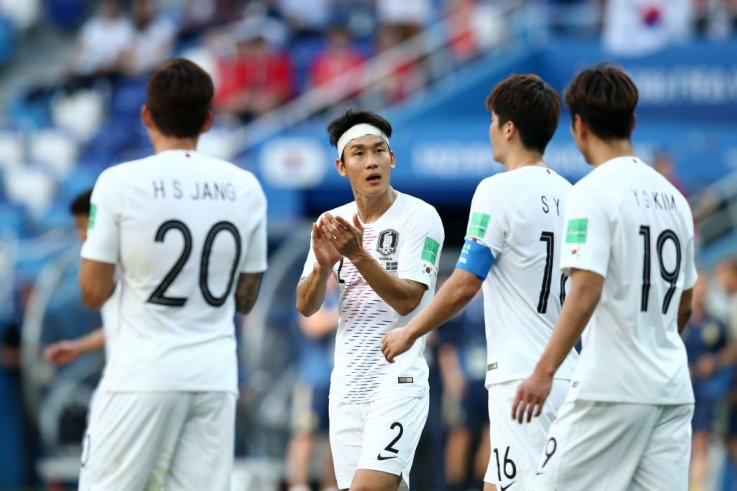 "It took a long car journey up the mountains to reach the house, but it was a perfect spot to observe the Korean team's training," Jacobsson said, according to Reuters.
Aware of Sweden's espionage efforts, South Korean coach Shin Tae-yong decided to have his players switch their jerseys to confuse Jacobson.
"We switched them around because we didn't want to show our opponents everything and to try and confuse them," Shin said. He said Jacobson might still have been able to recognize a few players, but said "it is very difficult for Westerners to distinguish between Asians."
Sweden's head coach Janne Andersson apologized for the move, saying it wasn't intended to show any disrespect. "It's very important that we show respect for opponents, always and in every way. If it has been perceived in another way, we apologize," he said, Business Insider reported.
At the same time, Andersson defended his actions, explaining that its normal to watch opponents play.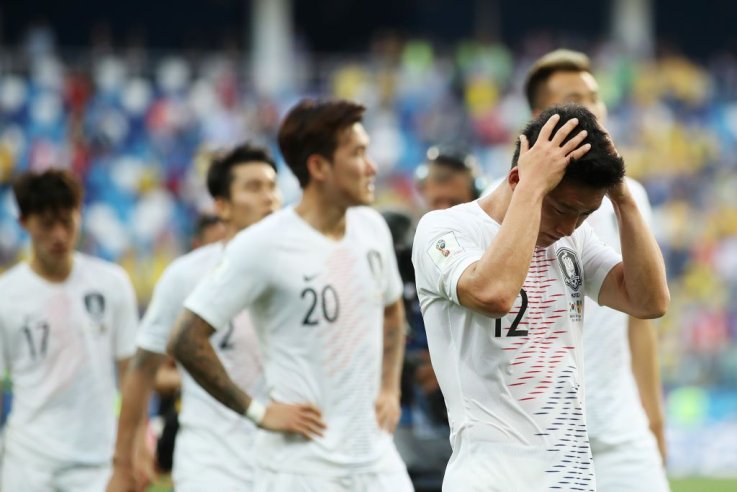 "This is something small that has been turned into something much bigger because usually our information about our opponents comes from us watching them play matches," the Swedish coach said, according to Reuters.
For his part, Shin said he understood Sweden's efforts, saying it's "perfectly natural" to try and get all the information on an opponent possible. "All coaches probably feel their opponents are always spying on them," he said.
Despite South Korea's efforts to hide its strategies, the team lost its first World Cup match to Sweden on Monday, 1-0. Next up, the South Korean team plays Mexico on Sunday. In an upset, Mexico defeated defending world champions Germany on Sunday, 1-0.
Before the Monday match, FIFA ranked South Korea 57th globally, and Sweden takes 24th slot.
South Korean World Cup Coach Says 'It's Very Difficult For Westerners To Distinguish Between Asians' | World