South Koreans Fear Trump More Than Kim Jong Un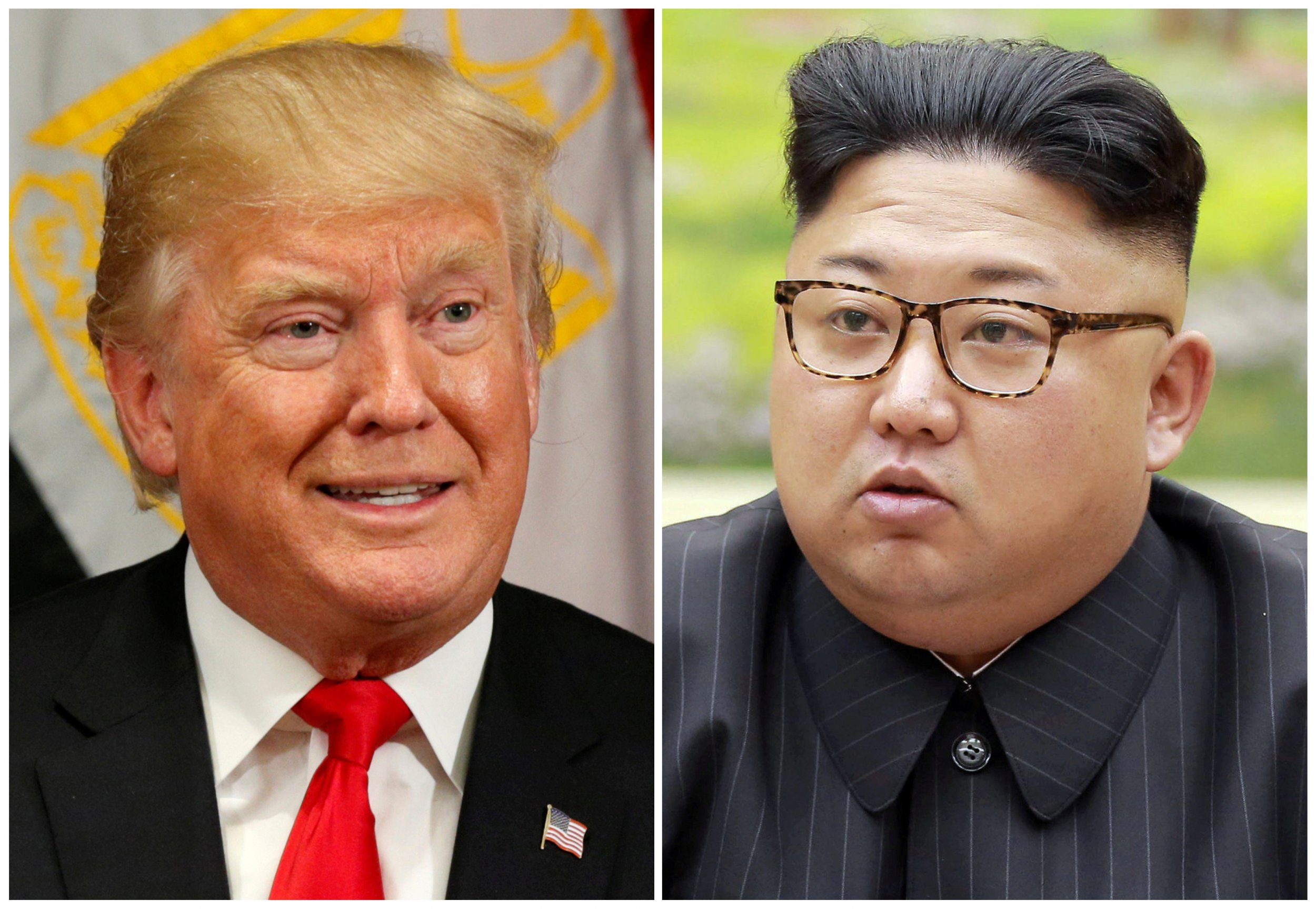 South Koreans fear North Korea's leader — but apparently not as much as the president of its ally.
"I think almost any South Korean you talk to would say they're much more frightened of Donald Trump than they are of Kim Jung Un," said Barbara Demick, who lived in the South for more than four years and authored Nothing to Envy: The Ordinary Lives of North Koreans.
That's because South Koreans have grown accustomed to the threat that its neighbor to the north poses, Demick said in a podcast of The Ezra Klein Show released on Thursday.
North Korea is "always threatening to turn Seoul into a sea of fire and unleash a thermonuclear war, and people in Seoul just shrug about it," said Demick, who also worked as the Los Angeles Times' bureau chief in South Korea's capital.
Newsweek subscription offers >
The Pyongyang has tested South Korea by sinking a ship and shelling an island near the border between the two countries, "but they know that if they start a war with South Korea, which is double their size in population, it's the end of their country, it's the end of their system," Demick said.
South Korea is well aware that it can overpower the North, she said, and that elites in the Pyongyang don't want to lose their privileged lifestyle and become refugees in the South.
In addition to fearing Trump, South Koreans despise him, as evidenced in public demonstrations. An anti-North Korea protest in Seoul will draw 50 or so Korean War veterans, while an anti-American demonstration will attract hundreds of thousands of South Koreans, Demick said.
"There is very much a view among a lot of South Koreans that we are the problem, that our whole presence there is counterproductive," she said. "I'm not saying that we should just pull out of South Korea, but we are kind of the problem."
Newsweek subscription offers >
As allies, the U.S. and South Korea have conducted joint military drills including the large-scale aerial Vigilant Ace exercise a week after North Korea on November 29 launched its most powerful missile yet, one it deemed capable of reaching anywhere in the U.S. mainland.
Trump visited South Korea in early November but failed to calm fears of war breaking out with the North.
"Trump is too tough," Lee Jee-hong, a South Korean office manager, told The Independent at the time. "We do not know what he will do. I don't think he's going to resolve the nuclear issue. He may make it worse."
Trump has given North Korea "the greatest gift ever," Demick said, "Because anti-Americanism is the force that gives them meaning. It's their raison d'être."
South Koreans Fear Trump More Than Kim Jong Un | World