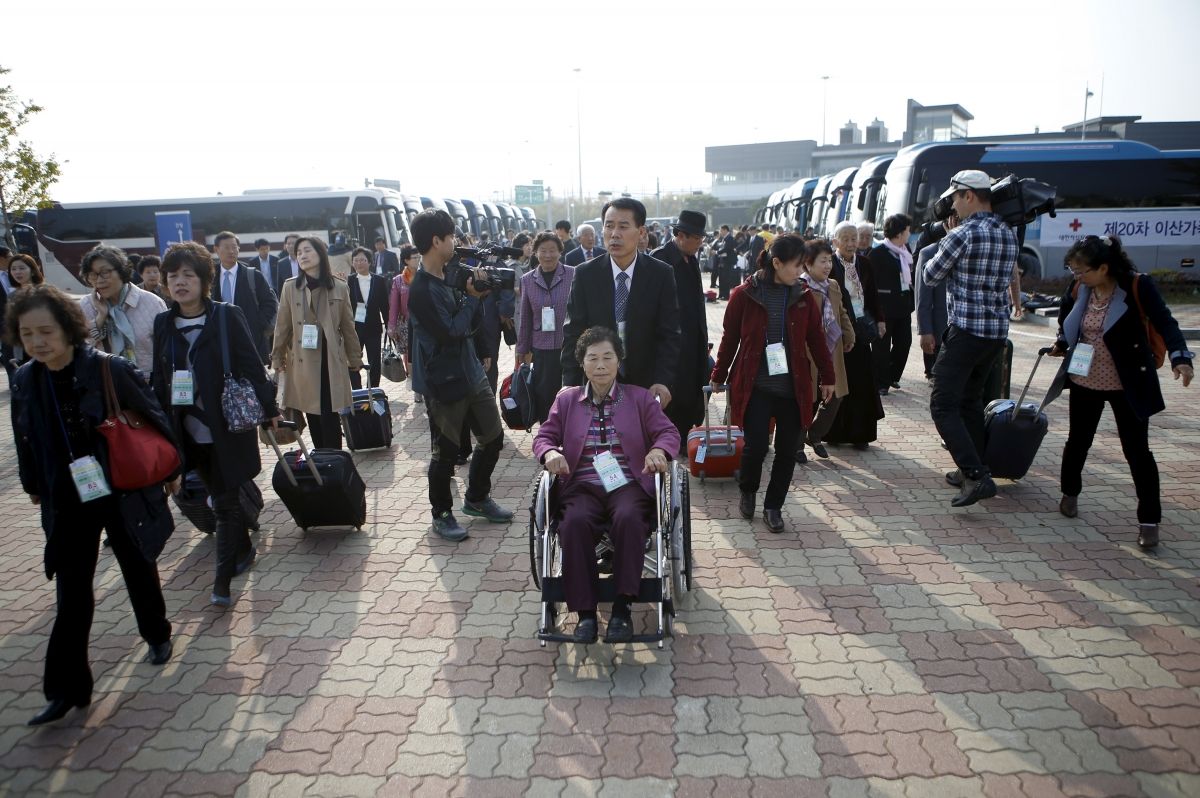 Hundreds of South Koreans crossed the border into North Korean territory on buses on Tuesday to hold emotional reunions with family members from whom they have been separated for more than 50 years.
Almost 400 South Koreans traveled to the Communist country for the first family reunions to be agreed by North Korean leader Kim Jong-Un and the South Korean government since February 2014.
Relations between the two countries remain hostile since the conflict in the early 1950s and South Koreans have no clear way of communicating with their family members inside the pariah state.
"I feel really thrilled and happy," 77-year-old South Korean Oh Cheol-hwan told Reuters before seeing her 83-year-old brother. "I can't wait to see him. I will give him a hug and ask him how he has been doing."
Tens of thousands of South Koreans apply to make the journey but only very few are selected, mostly elderly people who were alive during the Korean War. Those selected then have to pass interviews and medical tests to be able to travel.
In the reunions scheduled for Tuesday, 96 North Koreans will meet 390 people from South Korea in the first round of meetings, while 190 North Koreans will reunite with 90 South Koreans in the second instalment. Many are taking gifts such as clothes, toothpaste and money to their long-lost relatives, the BBC reported.
The South Koreans set off from the eastern city of Sokcho near the North Korean border, traveling to the North Korean resort of Mount Kumgang.
According to Reuters, the South Koreans are given instructions on how to conduct themselves when in North Korea and are told not to bring up sensitive topics such as the Communist leadership or difference in the standards of living between the countries. It is also reported that North Korean officials act as chaperones and oversee the reunions.