How and When to Watch the Second 'South Park: Post COVID' Special Event
South Park is having another special event episode and the creators have announced when we can see the follow up to South park: Post COVID.
The recent TV movie showed what each of the kids from South Park were up to in a future, where the coronavirus pandemic ended in the year 2061.
The special, which was the first in a series of TV movies for South Park, ended with a cliffhanger but there was no word on when the next edition would air.
Finally we have our answer, so read on for how to watch the sequel titled, South Park: Post COVID: The Return of COVID.
How to watch the next episode of South Park
The creators of South Park signed a deal which meant they'd produce a number of feature films exclusively for Paramount+. The upcoming sequel is part of that deal.
So South Park: Post COVID: The Return of COVID will become exclusively available to watch on Paramount+ on Thursday, December 16.
The new special is the second Paramount+ film and will follow on directly from the events of South Park: Post COVID, which first launched three weeks earlier.
As part of the aforementioned deal, Matt Stone and Trey Parker will create 14 feature films for Paramount+ over the course of seven years, all of them being exclusively available on the streaming platform.
The deal also secures the TV show, with South Park running until at least Season 30 in the year 2027 on Comedy Central.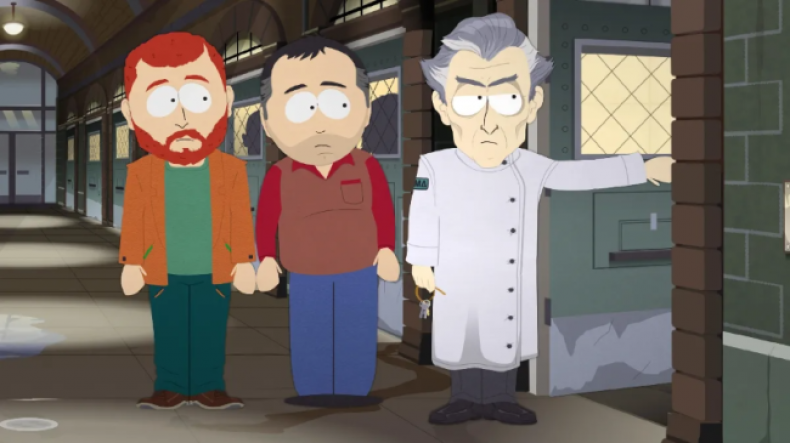 What happens in the new South Park sequel?
Time-traveling antics are being introduced in South Park: Post COVID and the upcoming sequel South Park: Post COVID: The Return of COVID.
In the first special, Kyle, Stan and Cartman were trying to find out who killed Kenny, only to discover he had created a time machine in an effort to stop COVID from ever happening.
Early preview images show the adult versions of Stan and Kyle, in their late forties, coming face to face with the child-versions of themselves, Kenny and Cartman.
The teaser info announced by Paramount suggests everything goes well until they meet Victor Chaos, which is a name that will be familiar to long-time fans of the show.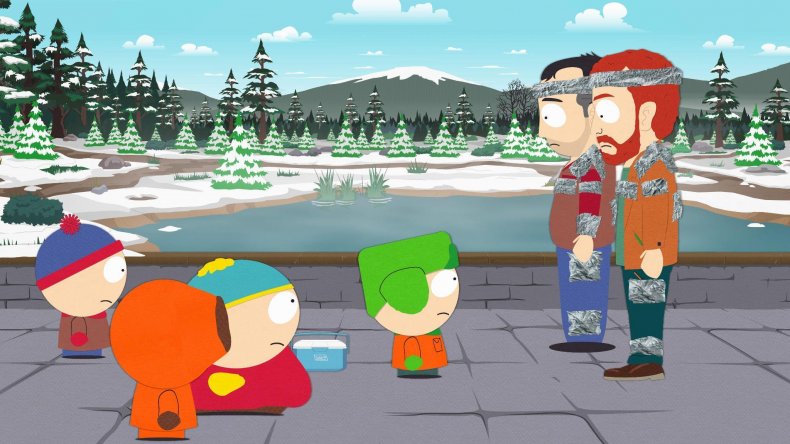 There's currently no news on the release schedule of the Paramount+ movie events of South Park, but it's timed perfectly for there to be two a year for the next six years—starting in 2022.
There is no news on when Season 24 will return either, but since the show took a break in 2021 (except for two special episodes and these two Paramount+ specials), it's likely it will return to Comedy Central in 2022.
South Park: Post COVID: The Return of COVID will stream exclusively on Paramount+ from Thursday December 16.