When 'South Park' Season 25 Airs on Comedy Central
Let's head on down to South Park and have ourselves a time, for the 25th season.
The cartoon comedy, which follows the lives of peculiar folk in a town in Colorado called South Park, is back for Season 25 and is starting very soon on Comedy Central.
The creators of the show, Matt Stone and Trey Parker, took a break from regular episodic storytelling to produce feature-length episodes in the form of South Park: Post COVID and South Park: Post COVID: The Return of COVID for Paramount+.
While the specials were available exclusively on streaming services, South Park is now returning to its television roots on Comedy Central.
When Is South Park Season 25 on Comedy Central?
The premiere of Season 25 of South Park will air on Wednesday, February 2 on Comedy Central.
Episode 1 of Season 25, "Pajama Day," will air at 8/7c on Comedy Central.
It's expected that episodes will continue to air weekly on Wednesday nights on the channel.
How Many Episodes of South Park Season 25 Are There?
Comedy Central have announced that the new season will kick off with six new episodes, but it's not currently known if there will be more episodes after these.
The previous seven seasons of South Park have contained ten episodes each, except for Season 24 which only featured two long episodes because of COVID-related delays.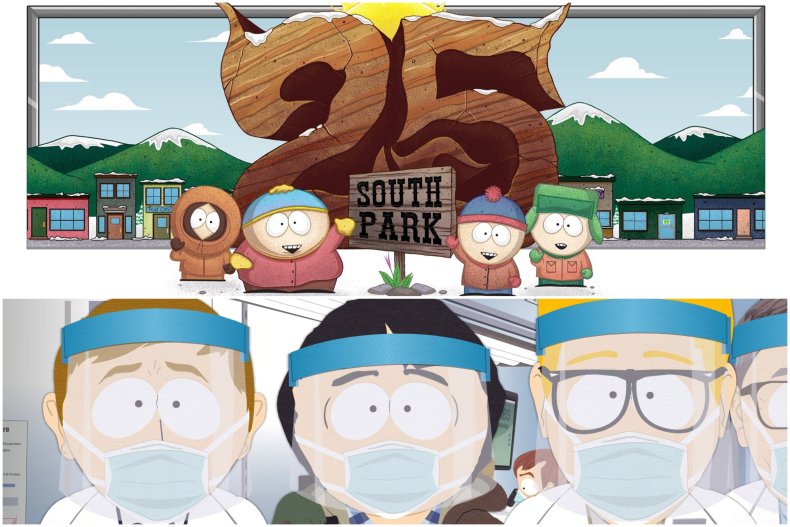 South Park is returning for weekly episodes for the first time since September 2019 when Season 23 started.
New episodes of South Park will air first on Comedy Central and be available to stream on SouthPark.cc.com, CC.com and the Comedy Central App post-premiere.
After announcing the launch date for Season 25, co-creators Stone and Parker said: "To be halfway done with South Park is a great accomplishment-we can't lie."
The Future of South Park
While Season 25 of South Park could be shorter than previous years, there is still plenty more South Park coming down the pipeline.
Stone and Parker signed a deal with MTV Entertainment Studios to produce five more seasons, taking the show to Season 30 in 2027. As well as that, they committed themselves to producing 14 exclusive projects for Paramount+ alongside the regular episodic series.
The first two of those 14 specials aired in November and December 2021 as the South Park: Post COVID specials.
South Park Live Orchestra
To promote the latest season of South Park, Comedy Central have been airing commercials which feature a live orchestra playing renditions of famous songs from the show.
Featured within the ads are the theme tune, "Kyle's Mom" from the South Park movie, "Gay Fish" from the Season 13 episode "Fishsticks" and "Jackin' It in San Diego" from Season 16's "Butterballs."
The live orchestra features brief appearances from Kenny, Kyle, Eric and Stan interacting with the orchestra in various ways.
Season 25 of South Park gets underway on Comedy Central at 8/7c on Wednesday February 2.